Dawn O'Porter is known not only for her tv presenting and her writing, but also for her sharp wit and honestly online.
The mum of two, who is married to Irish actor Chris O'Dowd has revealed that she has an extensive list of resolutions for 2019.
The star explained that she enjoys setting goals and among them is things like having more fun, but definitely not expanding her brood.
"PERSONALLY, I like New Years Resolutions. I don't aim too high, but I like the motivation of a fresh start to a new year. I also don't think there is anything wrong with promising yourself to be a bit healthier, making better choices that will improve your happiness, or to set ambitious targets for work," she explained alongside a sweet snap of herself and Chris.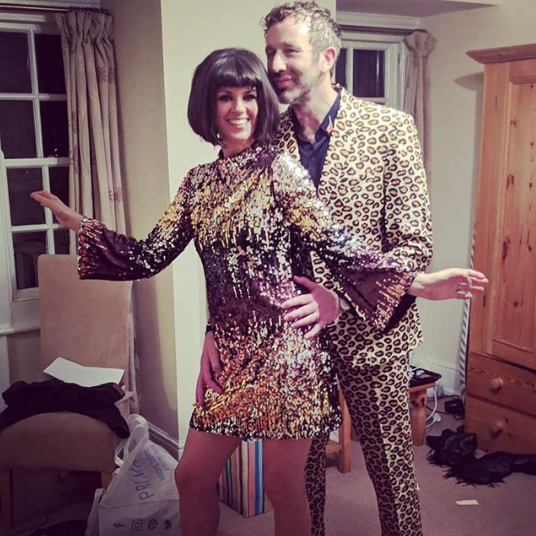 She added: "IF you feel that those improvements would be good for you. So here goes…
1. Stick to 2 spin classes a week because I just did that for 4 months (first time ever) and I can't deny being fit made me feel awesome in tons of ways.
2. Read more books. Two kids under 4 has ruined the thing that makes me happiest (other than the two kids under 4). I must read at least one book a month.
3. Get my hair cut more often and possibly even get the occasional blow dry for no reason other than I will look amazing.
4. Learn more recipes.
5. Throw even more parties
6. Go out more.
7. Have sex more.
8. Complete the crazy exciting and annoyingly secret script I've been working on for the past 6 months.
9. Write two books
10. Don't get pregnant.
Done!
Oh, and Happy New Year from us! Xx"
Fans in the comments loved her honestly with many praising her.
"Love this so much" one person said, while another added "Love this!".
"Number 7 isn't necessarily the full proof way of achieving number 10," one person joked.