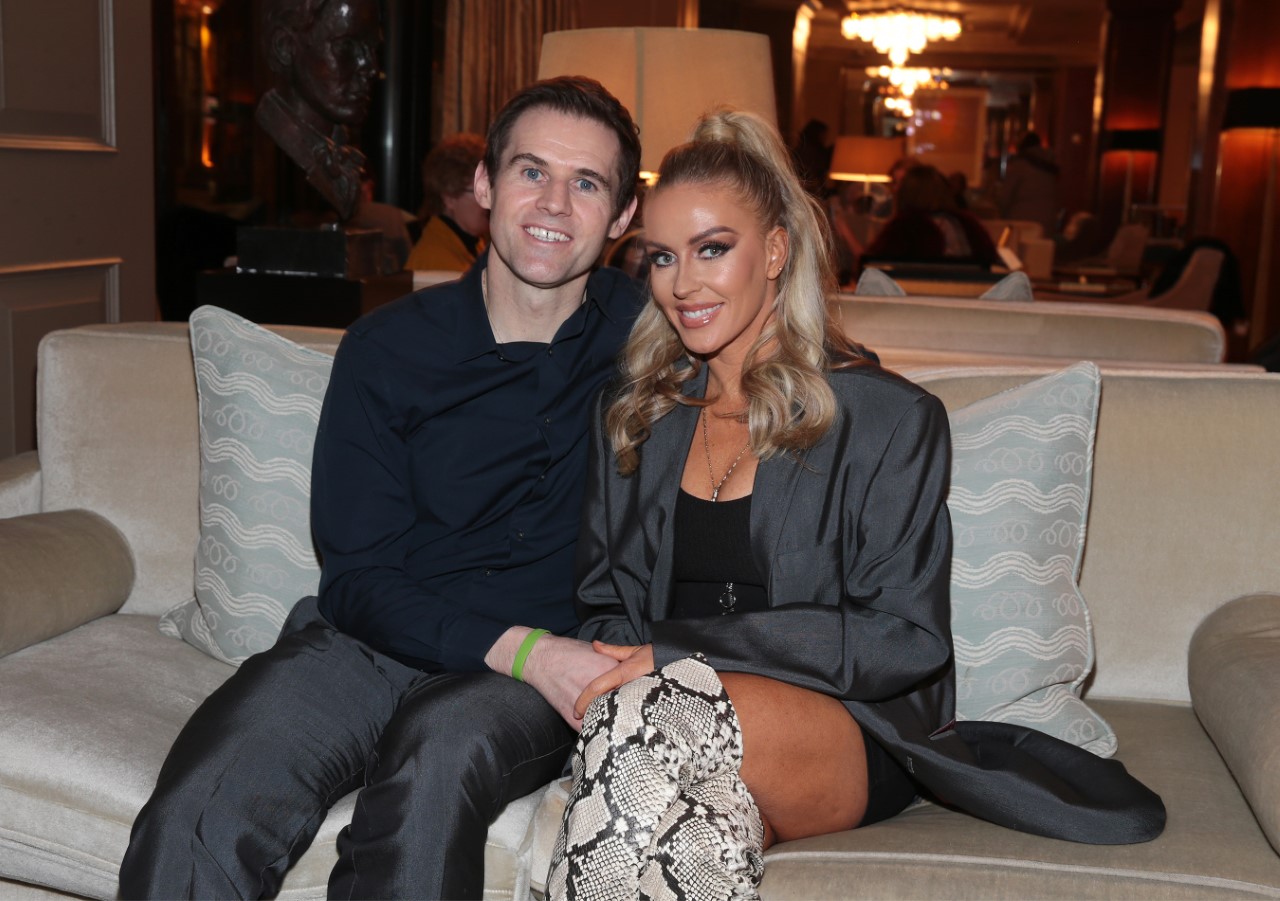 Brianne Delcourt has shared the first full look at her wedding dress after marrying Kevin Kilbane earlier this month.
While the pair were initially due to wed in the West of Ireland, they tied the knot during a secret ceremony in Canada at the beginning of September, with only a handful of family members and close friends in attendance.
Speaking to OK! Magazine, she said, "We were supposed to get married on the same date in Ireland, and we did really want a big wedding with all our friends and family."
View this post on Instagram
Covid-19 put an end to those plans but they decided to get hitched anyway.
"It was intimate and just about Kevin and I," she said. "There were moments we shared together that I'll always remember. If it was a big crazy wedding day then I would have been super stressed.
"We would have loved everybody there but there was absolutely no way we could have waited another year to get married. The moment we met, we knew that we wanted to be married so we've already had to wait long enough."
While Kevin looked dapper as ever in a dark suit, Brianne stole the show in a gorgeous white gown with beautiful lace detailing along the bodice.
View this post on Instagram
The dress flowed perfectly over her growing bump, as they await the arrival of their first child together.
Brianne is already mum to little Gracie from a previous relationship, and can't wait for her to have a little brother or sister to play with.
"I'm five months pregnant. The baby is due around our birthdays next year. Kevin's birthday is 1 February and mine is 2 February. We're going to have a lot going on! I think it's going to make an appearance in January though.
"We have the sex of the baby in an envelope that we haven't opened yet. We're not sure if we're going to leave it as a surprise or not. As long as it's healthy, it doesn't matter."