It seems that Brianne Delcourt and Kevin Kilbane may have secretly tied the knot this weekend!
The pair, who got engaged earlier this year after a whirlwind romance, were due to get married this weekend in the west of Ireland. However, like many couples, they were forced to cancel their upcoming nuptials due to the Covid-19 pandemic.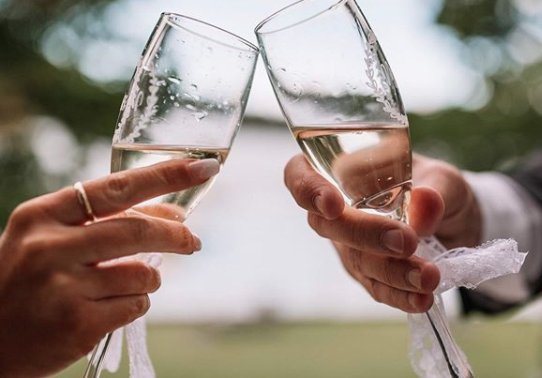 Yesterday evening both Brianne and Kevin posted the same two images, with similar cryptic captions. The first picture shows Kevin in a suit and Brianne in what looks like a wedding dress and veil. The second image is of two champagne glasses clinking in celebration.
Brianne captioned the snap; "So, today was the day Kevin & I were supposed to be getting married in Ireland  09-04-2020. Damn you Covid… so we celebrated our way."
Kevin similarly posted on his Instagram; "We celebrated our proposed wedding day anyway.. I love you @brianne_tv"
So far, the couple have not yet confirmed or denied that they married yesterday so for know it is simply speculation, but the veil feels like a dead giveaway!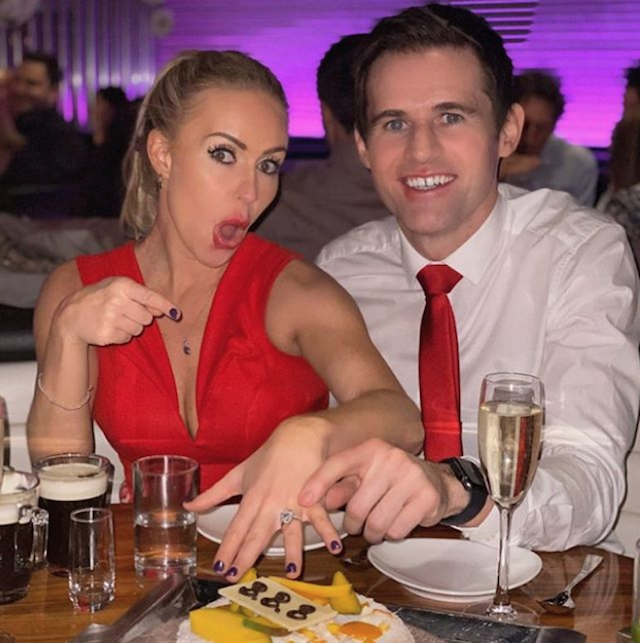 Footballer Kevin and pro skater Brianne met on Dancing On Ice in October 2019, before becoming engaged in February of this year.
"We could wait five years, ten years, to get married but what's the point?" Brianne added.
"We're both old, like older, well he's older," she joked, poking fun at her beau.
When asked whether people's opinions on the engagement bothered him, Kevin said, "Not at all. I honestly don't give a s***e what people think, they can think what they want."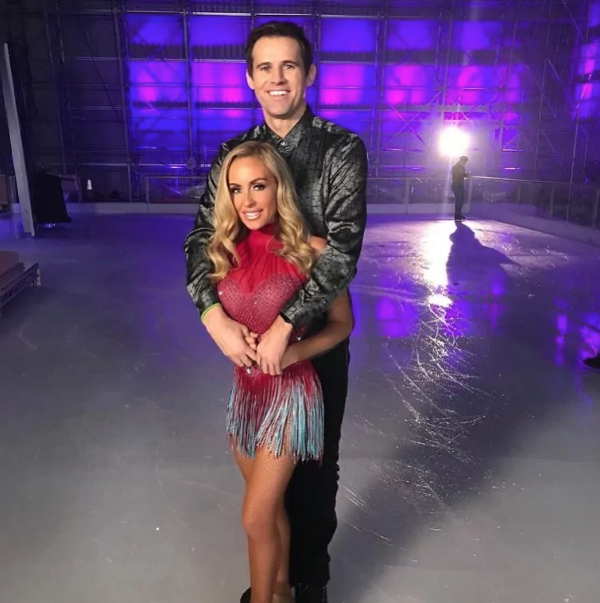 The couple became engaged after only a few months of dating, but say that they couldn't be happier about their fast-paced romance.
Speaking to Goss.ie, Kevin revealed that "It honestly doesn't feel like it's quick."
"When we met we got on so well and everything has gone quick, we recognise that ourselves, but I just think it was the right time."