Rock band Aslan have reached out to fans, and thanked them for understanding after they cancel their Dublin gig due to lead singer Christy Dignam's health issues. While setting the record straight over a video of the Dubliner in good form and singing with a crowd of people.
The clip looked to have been shot in a hospital waiting room, but the band revealed the video was actually recorded a long time, and doesn't reflect the singer's current condition.
Saying on Twitter: "We need to clarify that the video that is being shared on social media is an old video from months ago. It's great to see everyone enjoying it and this is something Christy enjoys doing at times when he is in hospital and he can't wait until he's back doing what he loves best."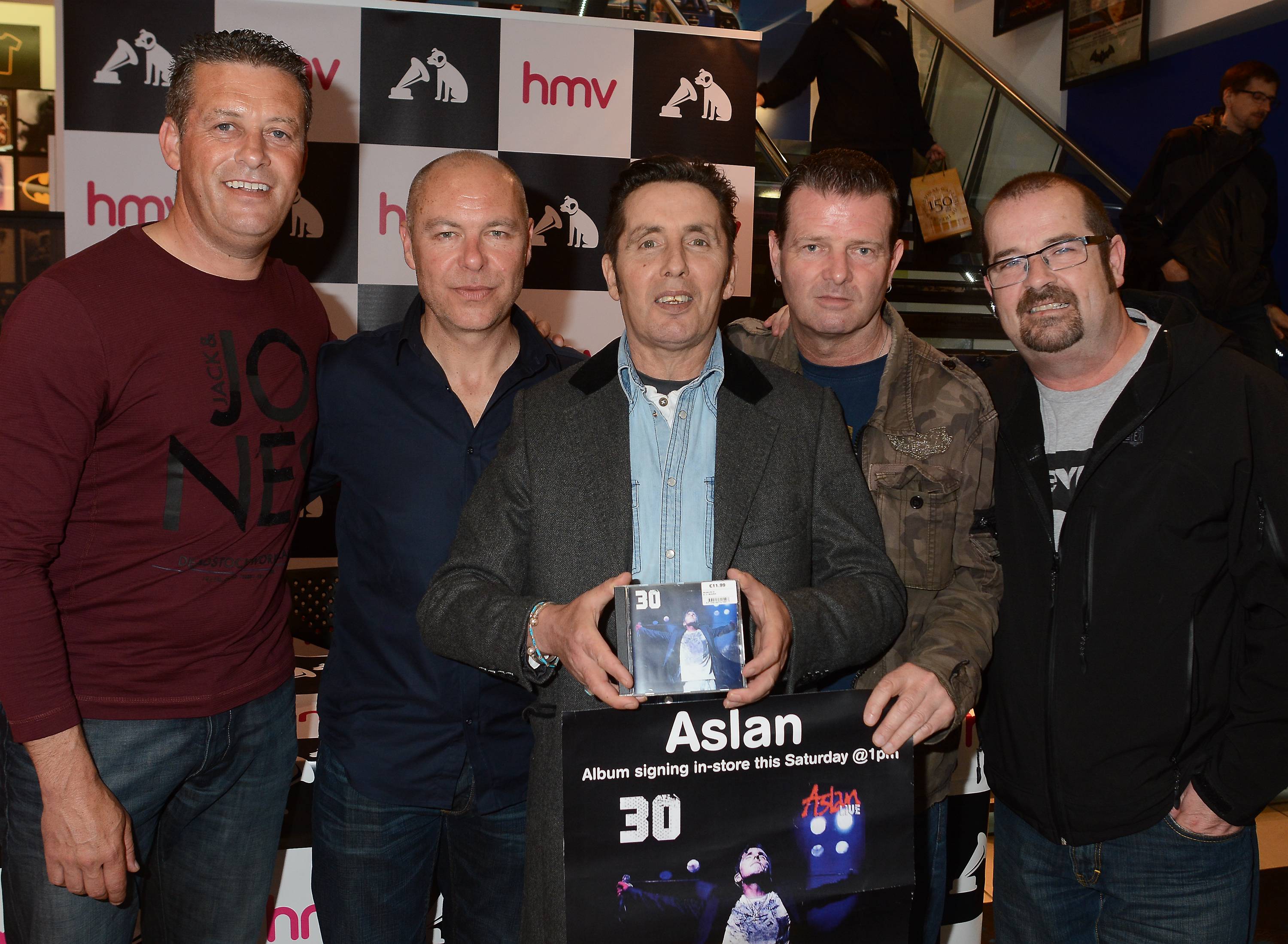 They also thanked fans for their support after cancelling their upcoming 3Arena gig, which was set to take place tonight.
Praising: "We want to thank everyone for the love and support you have shown Christy, Joe, Alan and Billy.. it's been a really tough week for them all, especially Christy but we will be back soon and we will have a new date for our 3Arena show and it will be even bigger and better."
Aslan confirmed that they would not be playing their 40th-anniversary show, during the week.
The band took to social media to share the sad news with their loyal fans.
"To say we are devastated is an understatement but Christy's health as you know is always our priority and we ask you to please respect Christy's privacy and allow him this time to get through this!" they wrote alongside a video of the band.
"Everything was going so well coming up to our 3Arena show and Christy was doing great. However, he has suffered a setback with his treatment, and we have now been instructed by his doctors that it is not advisable for Christy to perform this Saturday," they said.
They went on to say: "Christy, Joe, Alan, and Billy are beyond devastated to have to share this news with you. We are working to find a new date at 3Arena, so do hold on to your tickets, as they will be fully valid for the rescheduled date.
"As you all know, Christy's health is priority, and we also have to respect his privacy at these times."
The 3Arena gig was due to be the band's biggest show of their career to date as they celebrate 40 years since they formed in 1982.
Christy was diagnosed with amyloidosis, a rare blood disorder cancer, in 2013 and has been receiving treatment since.