Aslan has shared an emotional update and thanked fans for their support following the death of Christy Dignam.
The band's frontman sadly passed away on June 13th after a lengthy illness at the age of 63.
Christy was diagnosed with amyloidosis, a rare blood disorder cancer, in 2013 and was admitted to Beaumont Hospital in July of 2022 where he spent six months in the care of the haematology and cardiac care team.
He returned home this year and had been receiving palliative care since January.
— Aslan (@OfficialAslan) July 6, 2023
Now, the band have taken to Twitter to let fans know that they have returned to playing music.
"As you can see, we started back playing together because we want to play our music, basically. And we'll just play our music and see what happens," they explained in a video shared to the social media platform.
"Very emotional day today," said McGuinness.
"We haven't been together in over a year and just setting up the gear and just playing the songs. It's also very emotional as in Christy's not here… which is kind of emotional as well in its own way."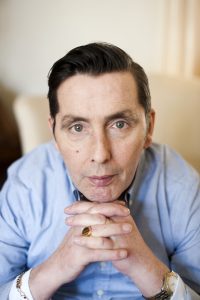 While Alan Downey added: "We just came out here today I suppose it's a way of expressing our grief in some way as well and the grief that we're feeling."
"It's just great to play. We don't know where we're going, we don't know what we're doing but we're here to start and see what happens," noted McGuiness.
Alan, Billy along with fellow band member Joe Jewell then thanked fans for their continued support over the years and encouraged them to watch this space.
Aslan's final performance with Christy was at Kilkenny's Ballykeefe Amphitheatre in August of last year.