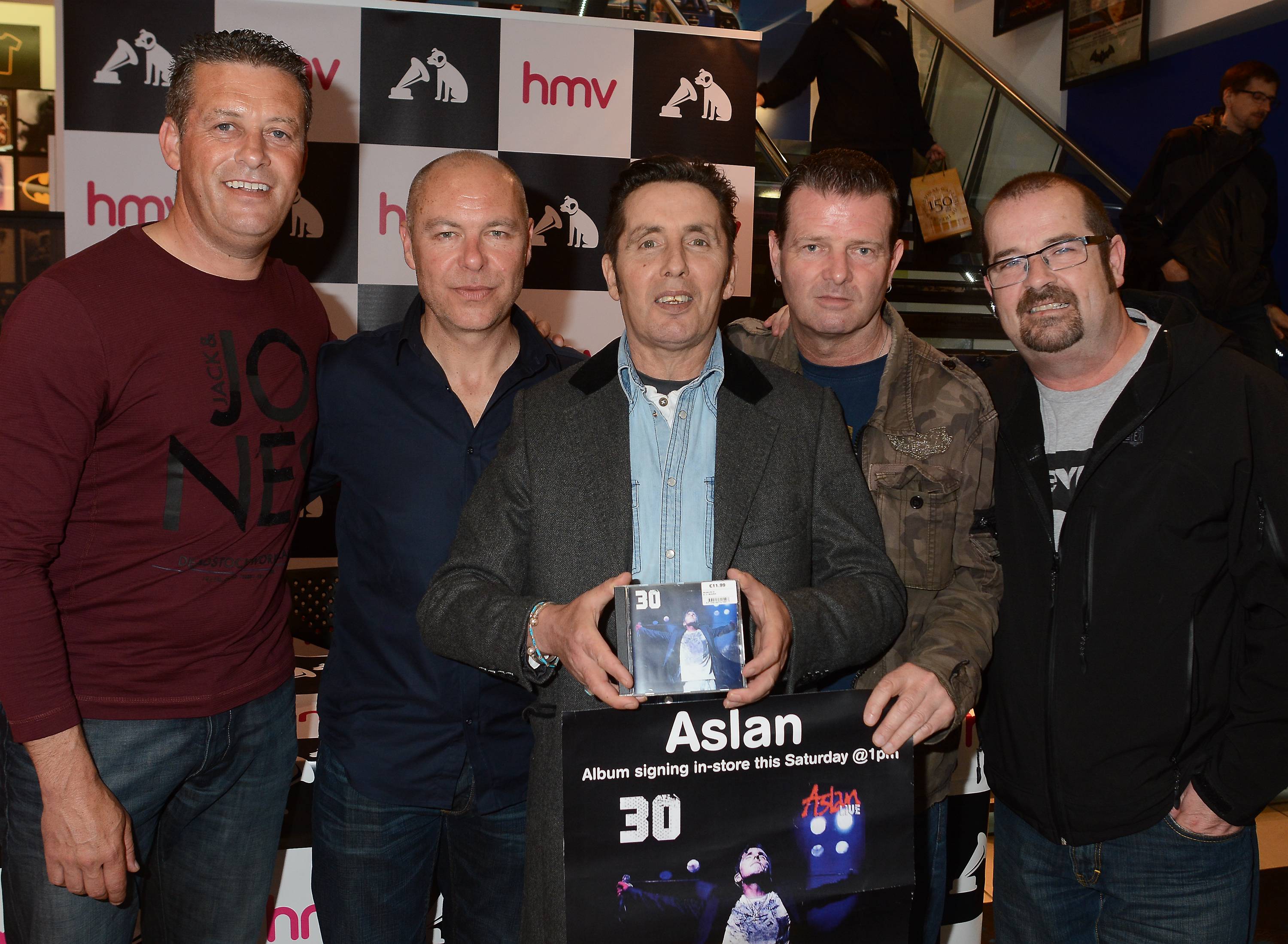 Aslan has been forced to postpone two of their upcoming shows as frontman Christy Dignam's health has taken a dip.
The band is currently in the midst of their Irish tour to celebrate 40 years of the beloved band, with the Dublin group recently playing the 3Arena.
Christy has been open about his own health struggles including his cancer diagnosis.
He suffers from amyloidosis, a rare form of blood cancer, and receives chemotherapy once a week.
They explained in a statement that they have been forced to push out two shows after Christy received medical advice from his doctors.
The band postponed their gig at Sea Church in Ballycotton from Friday until Thursday, August 18 on medical grounds.
They were also due to take to stage in a sold-out concert at the Ballykeeffe Amphitheatre in Kilkenny this weekend, which has now been postponed to Friday, August 5.
"We are sorry to announce that following medical advice we have received from Christy's medical team, we need to postpone our Ballykeeffe Amphitheatre gig. We would also like to reassure you that Christy is doing well," event organisers of the Kilkenny gig said.
View this post on Instagram
"It's important that he follows the advice received so he can be back doing what he loves following his rest period to allow his body to deal with the new treatment he is receiving. On behalf of Christy, Joe, Alan, Billy, management and crew, thank you for your understanding."
While the Cork venue announced, "Due to medical advice, Aslan's concert scheduled for this Friday, 22nd July, has had to be postponed. The new event date will be Thursday, 18th August. We hope you can all attend on this new date."