Former Miss Ireland Aoife Walsh got candid about life as a single mother on the Platinum VIP Style Awards red carpet.
Aoife is mum to one-year-old Penelope, and previously confirmed she was raising her daughter by herself. Opening to followers on Instagram, and while it was a very personal story to share, Aoife hasn't looked back.
"Its been amazing to be honest. I left it a little while just for myself to be able to process everything emotionally properly. Just to try and continue on to be the best mum that I could in the moment. When I did finally come out and talk about it a little bit more, just about like real life and everything behind the scenes and behind the camera, and the amount of messages I got from other mums, other single-mothers, in general any woman experiencing motherhood or not even, just anyone who has been following my journey for a long time, and has kind of seen the ups and downs of my life. It has been really really amazing like just like just the messages are so, so lovely, so supportive, encouraging," she confessed.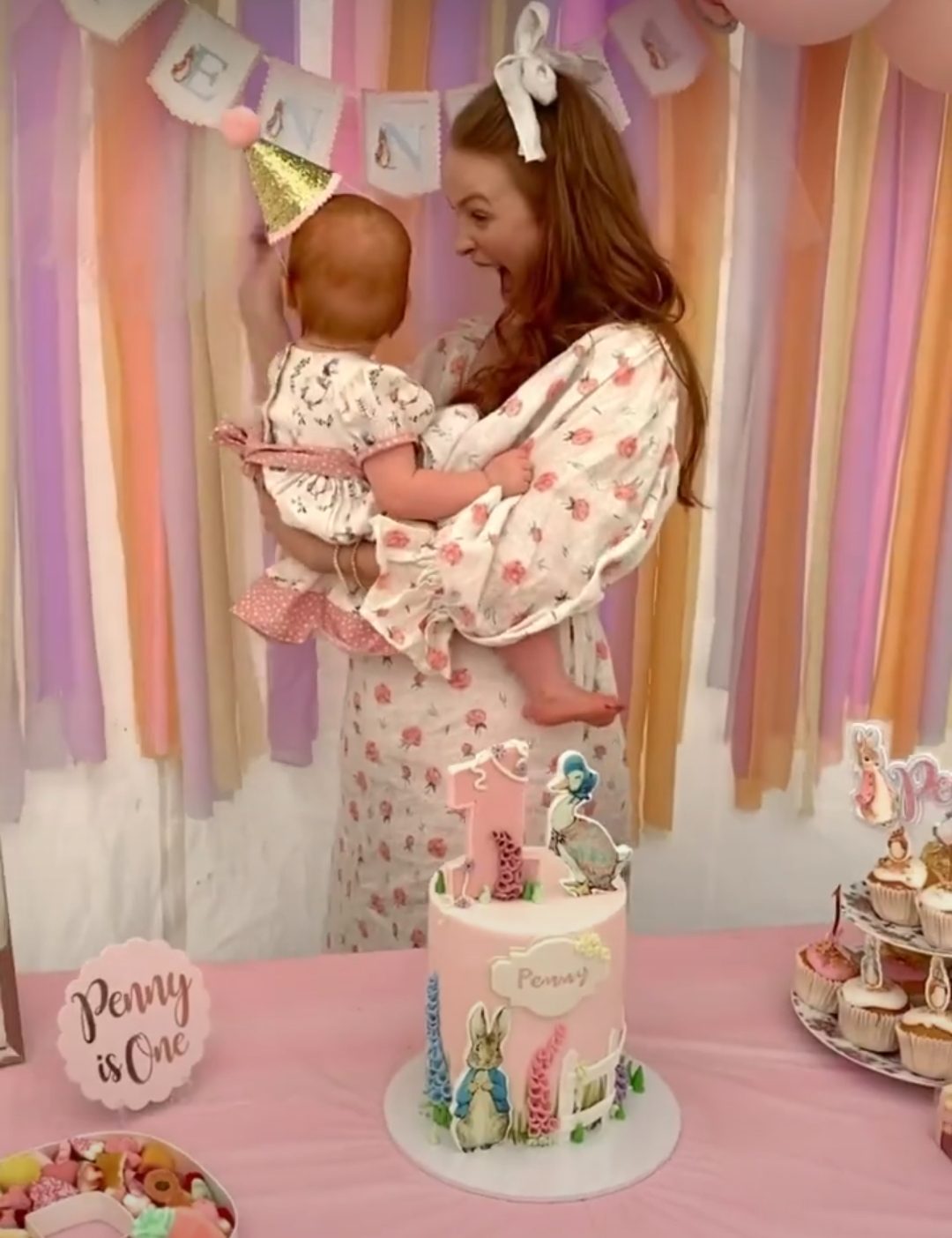 "Some of the messages I get, my jaw drops, I screen grab them and keep them to look back on. Like I can't believe people say that to me and like feel that way. So its been such an amazing reaction, and it really makes me want to be able to relate more and do more around it and talk to people more about it," the model admitted.
"I'm literally on Whatsapp voice messages to people who have reached out to me and might be going through a difficult time at the moment, and if I have any words of wisdom I literally voice message the people and I don't even know them, and I've never met them, but I'm like if I can help anyone I will because I know when I was in that position I would have like done anything for the help and support because it can overwhelming."
As for how baby Penny is doing, Aoife shared: "she's my mini-me, like people say to me that they've never seen a child look as much like their mother. I love it, I'll take it. So she has my red hair, and my blue eyes, but like even facial, like same nose, we both have like a dimple on our right cheek, its just little things like that. Its mind-boggling how similar we are."
However, the mum-of-one also shared what its like watching her daughter growing up.
"I'm like slow down! Every time I look at her now, I'm like 'where's my baby' like I see her run around the play ground and the parks with her cousins and I'm like 'ohh my god, she's a little girl now'" Aoife confessed.