Aoife Walsh has opened up about her health struggles.
The model sat down with friend Louise Cooney on the Open Book podcast and spoke for the first time about her battle with Crohn's disease and rheumatoid arthritis.
Aoife revealed she was diagnosed with Crohn's disease as a teenager. which can cause inflammation in one's digestive track. Then in 2018, after sustaining an injury, discovered she also had rheumatoid arthritis.
"I've never talked about it before, but I actually do have Crohn's disease and I actually have rheumatoid arthritis as well," she began.
"I've had my Crohn's since I was 19. I've learned to live with that."
"It took it took a little while to get diagnosed, and when I did, you know what I was fine. You have to take a little bit of time to accept that you have a lifelong illness, and I was put on medication and that was fine. And I had a really good standard of living. But that's not to say that I wouldn't have flare ups from from time to time," Aoife shared.
However, her rheumatoid arthritis diagnosis came later in life, when she was living as a model in New York and preparing to participate in Dancing With The Stars. After breaking her toe, the former Miss Ireland was forced to withdraw from the series, but her recovery was very difficult, which is when she learned about her condition.
Explaining: "I broke my toe, which was just one of those really unfortunate things."
"It was a pure accident, a fluke, but I couldn't understand at the time why I wasn't getting any better. Why was my toe still killing me? Like it was killing me and wasn't broken anymore, but it was absolutely killing me."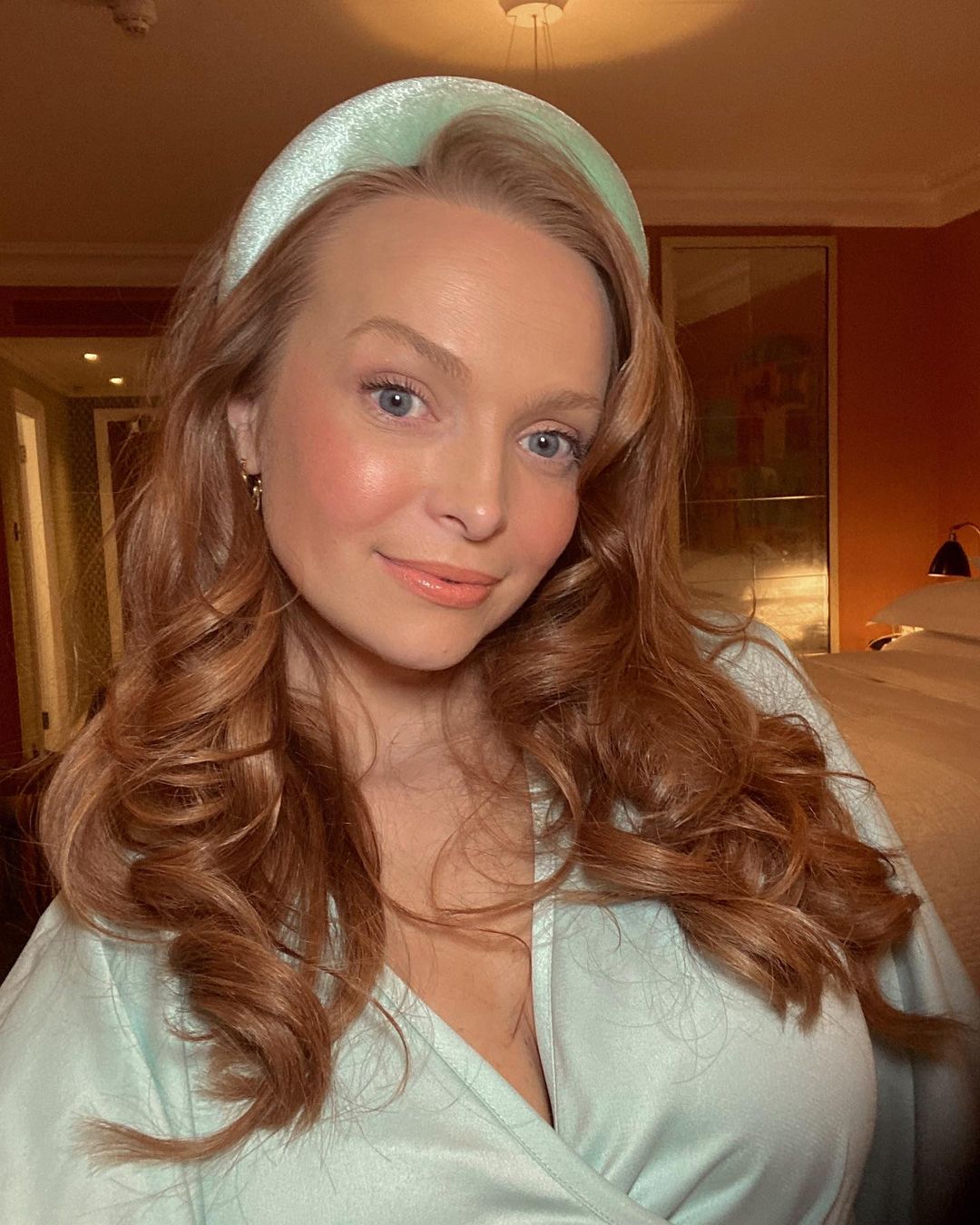 "I'd gone back to New York at this stage, all of a sudden my other foot was killing me and I was like 'seriously what's going on?' I was in such a state of confusion. I couldn't understand it."
"I subsequently found out that because I already have Crohn's disease, which is an autoimmune disease, if you're not familiar with it is where your immune system is actually fighting your body instead of healing it. And because I had a trauma in my toe, my body actually started attacking my feet rather than healing it, and I ended up getting an inflammatory disease, in my joints, in my feet, which was rheumatoid arthritis," she shared.
It was an incredibly difficult time as Aoife was away from her family while living in New York, feeling disappoint at missing out on Dancing With The Stars, and struggling to find answers to her health complications.
"I was in New York. I just remember like being so upset and just being terrified. You have all these, scenarios running through your head being like, 'what's wrong with me?'" the mum of one confessed.
"I had gotten the opportunity to Dancing With The Stars and sadly, I had to drop out because of this, but no one actually knew what was going on in the background."
"I dropped out and I was also just kind of dealing with the disappointment of that because I had been so excited to do it," the influencer continued.
Her diagnosis also played a part in her decision to leave America and return to Ireland.
Saying: "I was in New York, on my own and I didn't have that support system of like family and friends that I could kind of rely on to help with this. So eventually I came back home when I got diagnosed."
View this post on Instagram
Luckily Aoife's condition improved over the years.
"I was put on medication that took a little while to settle down. But thankfully, it did settle down and I'm still on my meds but I have a really, really good standard of living and actually only recently I just came off my meds for my Crohn's," she shared.
"I'm in remission and I'm feeling great!"
The model also spoke on why she had kept her health issues private, saying: "I really struggled with it, and I had, I suppose, that sense of embarrassment. When you think about Crohn's, it's a bowel disease, and I felt, I think, a little bit embarrassed about it. I didn't know how to go about it."
"As well, because I was on medication, I felt like I couldn't really kind of give advice to others because everyone is different and I didn't want to be promoting one thing that might not work for another person. But I suppose if I was to give anyone advice, just to work closely with their doctors, or consultants."
Here's wishing Aoife continued good health!
Listen to the full Open Book episode here