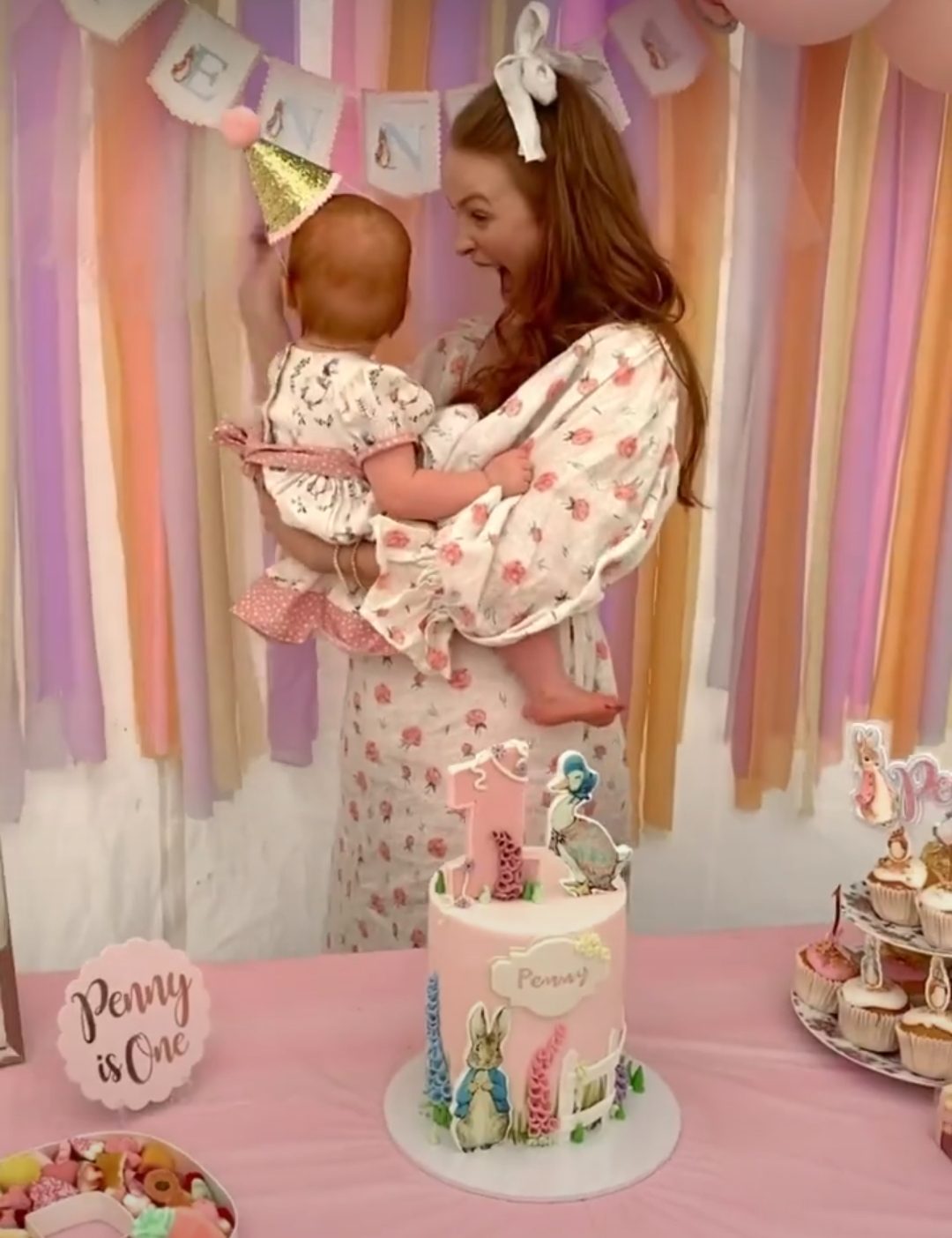 Aoife Walsh doesn't do anything by half! She had already started planning her daughter Penny's first birthday when we spoke to her at the Platinum VIP Style Awards in June.
So we knew it was going to be a birthday party to blow every other party out of the water.
She showcased the birthday bash on Instagram as she gave her followers an insight into how they celebrated the day.
With the sun beaming down, they couldn't but have the party outside in a gorgeous gazebo!
Sticking to a pastel theme, Aoife decorated the space with beautiful balloons and banners that ranged from lilac to yellow.
Of course, pink was a big part of the party. How could it not be?
The cake and goodies were set out on a table covered with a pink tablecloth, the beautiful cake in question was also pink as were the treats to nibble on during the day.
Clearly, Penny is a fan of Petter Rabbit as her cake was decorated with characters from the beloved children's classic and the cutlery was also covered in the mischievous little bunny.
View this post on Instagram

"1 year around the sun," Aoife wrote alongside a video of the celebration.
"Happy 1st Birthday to Princess Penelope we had such a gorgeous day surrounded by friends and family celebrating you're first big milestone. We love you so much."
Penelope's dress, which Aoife had handmade by English company Sara James, was a beautiful floral creation with the Goose from Peter Rabbit as the centrepiece.
Aoife matched her daughter in her own floral dress from Sleeper.
The glamorous model previously told VIP Magazine that her daughter takes after her, joking that she has a "mini-me" at home.
"She's a little mini-me, she has red hair and blue eyes. I think she's a real girl's girl. We're just enjoying it," she jokes.