Aoibhín Garrihy is no stranger to wrangling sisters, but it is a tad different when those three sisters happen to be her own children.
The actress turned entrepreneur is the proud mother to three girls under the age of four, three-year-old Hanorah, two-year-old Líobhan and 10-month-old Isla.
Over the course of her motherhood journey, Aoibhín has learned one very valuable lesson – don't sweat the small stuff.
Speaking in the latest issue of VIP Magazine, Aoibhín admits, "I try not to sweat the small stuff because I know how lucky I am."
She goes on to say that she is trying to follow the sage advice, "Enjoy them at this age."
"I really do try because while I know the days are long, the years are short."
Of course, Aoibhín has her own famous sisters in the form of Ailbhe and Doireann. So she certainly has experience in the sister game!
Speaking about her own experience as a mother, she confesses she may have been too much of a helicopter parent with little Hanorah but that notion soon disappeared once baby number two appeared and was far, far out the window by the time she welcomed her third daughter.
"For baby No. 1 you're sterilising everything and then by baby No. 3, it's anything goes!" she laughs.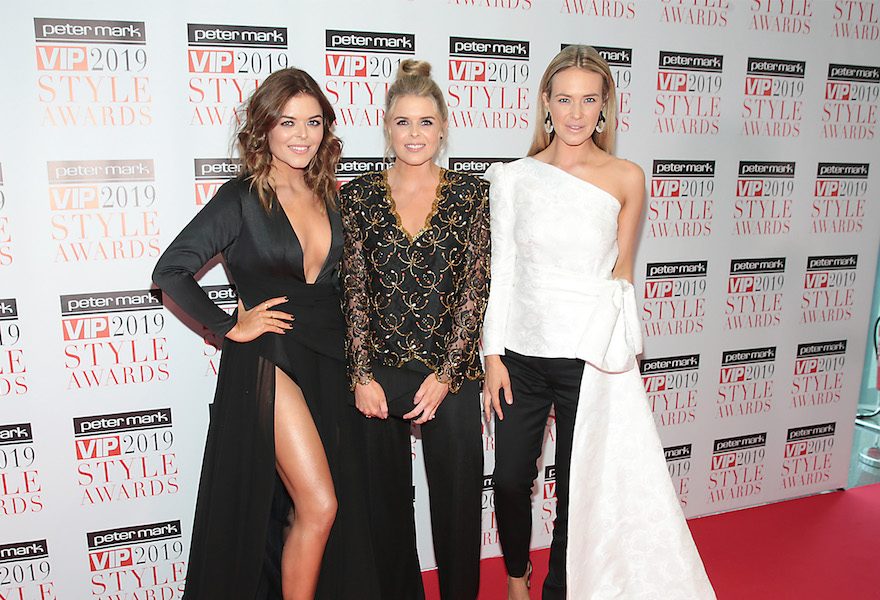 "The third child is kinda dragged up, aren't they?!"
Showing off her signature Garrihy wit, she took the opportunity to take aim at her younger sister. As is the right of eldest sisters across the globe.
"That's what happened to Doireann! That's why she is the way she is!"
Of course, there wasn't too much teasing as she also admits that she would be "lost" without her beloved sisters.
She will be sharing more of her sage advice in her upcoming book of poetry, Every Day is a Fresh Beginning, Meaningful Poems for Life, that hits shelves on the 29th of September.
Read the full interview in the June issue of VIP Magazine out now for €2.20