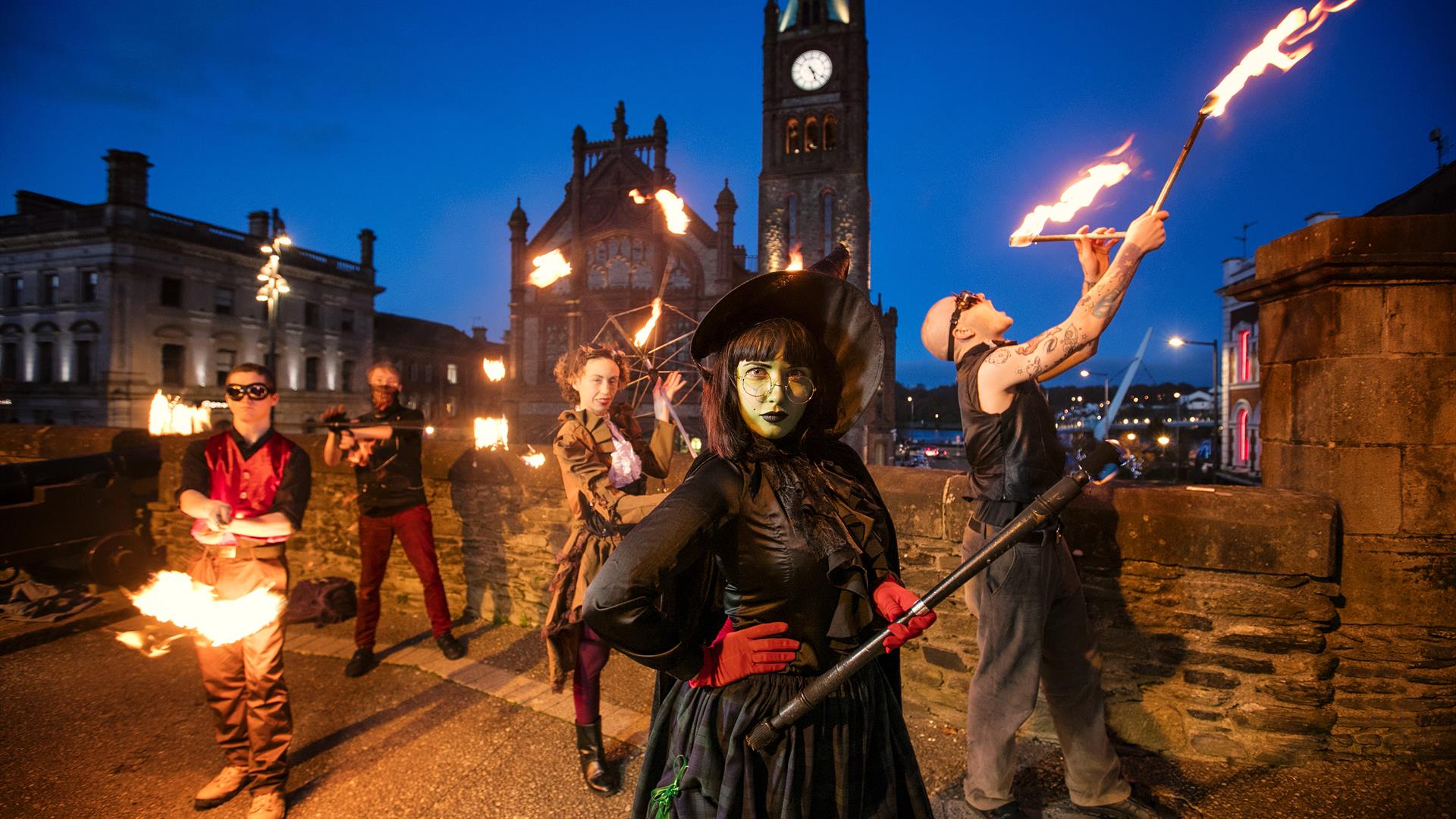 It's officially spooky season. We adore this time of year; the crunchy leaves, the cosy clothes, the hot drinks and the scary movies – but we sat in watching Michael Myers last Halloween, when the country was still locked down. This year, we're going all out. Here's what's on around the country this week!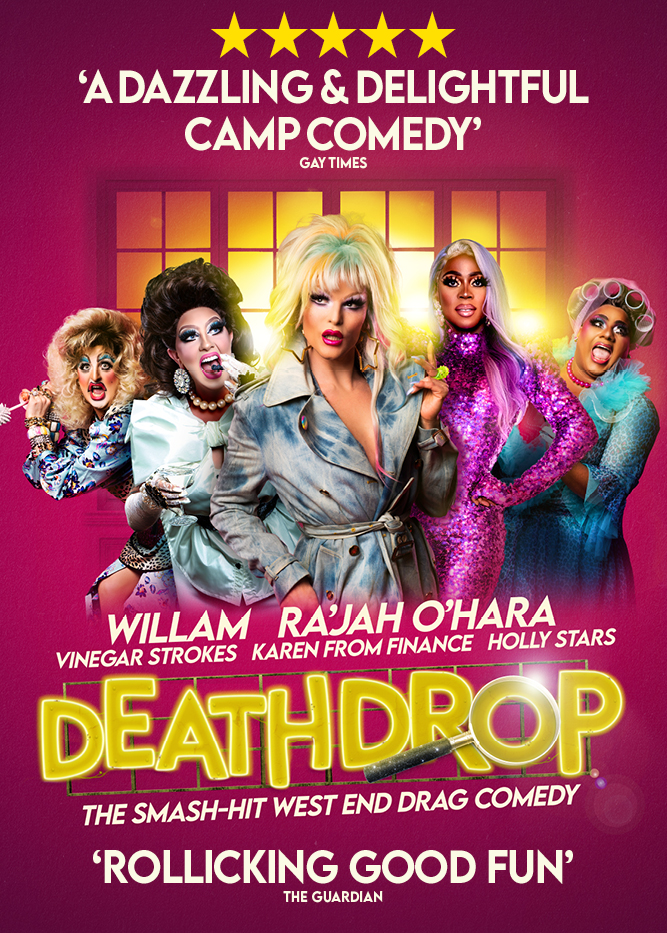 Death Drop; gaietytheatre.ie
Where: Gaiety Theatre
When: Until October 30
In a nutshell, this is a ridiculous, chaotic, vulgar, hilarious drag murder-mystery, starring the likes of Willam, Vinegar Strokes and Karen from Finance of RuPaul's Drag Race fame. The show is set in 1991 and centres around a dinner party in honour of Charles and Diana's 10th wedding anniversary.
It soon emerges that a murderer is on the loose, with each guest meeting an unpleasant fate, and so, things take a Dragatha Christie turn. It's guaranteed laugh-out-loud fun, with a few fantastic musical numbers thrown in too, and of course, incredible looks from the queens.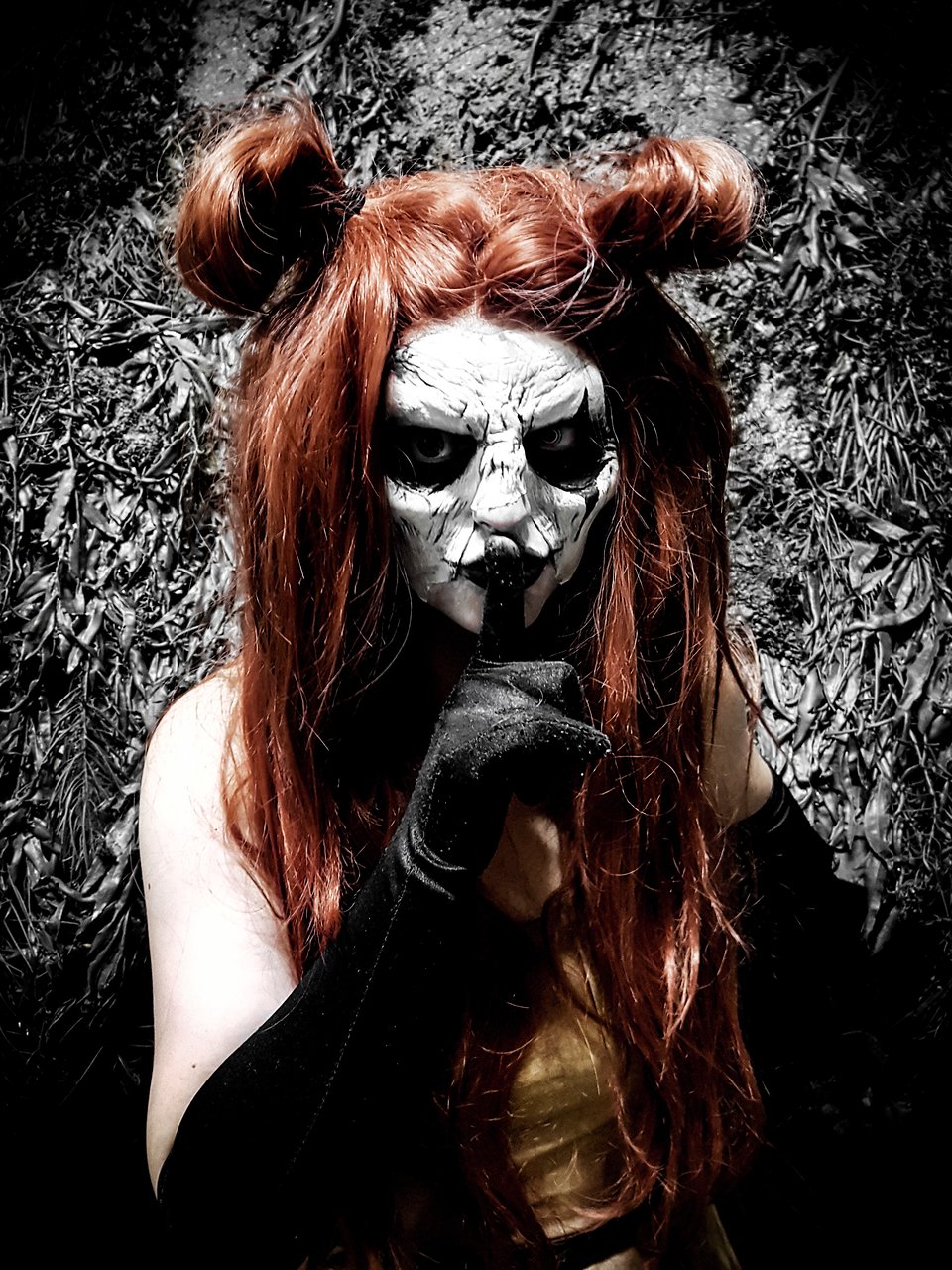 Púca Festival; pucafestival.com
Where: Drogheda, Slane, Trim and Athboy
When: Until October 31
In celebration of the spirit of Púca (a shape-shifting creature from Celtic folklore), there will be a week of music, mythology, standup and cabaret in places that are steeped in Samhain legend and tradition. The programme of events ranges from The Jerry Fish Electric Sideshow to the Murder Hole Tours at Trim Castle, as well as an evening of Slane Irish Whiskey and folklore with Candlelit Tales.
We went along to the latter at the weekend, and highly recommend it; as well as a spooky storytelling session in Slane's private whiskey lounge, there is a fully tutored whiskey tasting, and access to the Púca Festival Trail at the magnificent Slane Castle afterwards.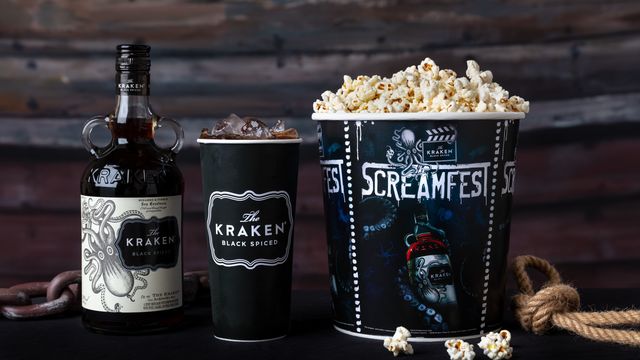 Kraken Screamfest: the Half-Dead House; eventbrite.ie
Where: Camden Street, Dublin
When: 28th & 29th October
Hosted by Kraken Rum, this is an immersive haunted house experience packed with shocks and surprises – and some creepy cocktails. For €10pp, you get to explore the boarded-up guesthouse, infested with malevolent souls, to help the Kraken Hunter with a secret mission.
Yes, it all sounds a bit mad, but isn't that what we want from a Halloween night out!? The best part is that your ticket price includes an afterparty, with two Kraken cocktails and finger food as well as table service and a DJ.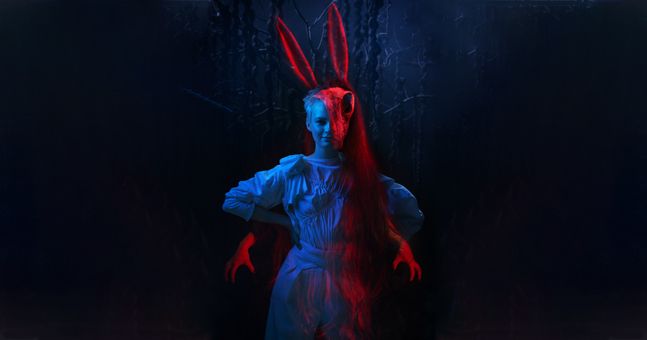 Derry Halloween; derryhalloween.com
Where: Um…Derry
When: Until October 31
Brought to life by the people of the city over 35 years ago, Derry Halloween has since become one of the biggest celebrations of its kind in the world. It began as a simple fancy dress party, and now attracts revellers from all over the globe for its programme of Arts, food and music; in 2019, 140,000 visitors came to celebrate Halloween in the city.
This year, for its 35th anniversary event, the festival has launched its most ambitious programme to date, entitled 'Awakening the Walled City' which will unfold across Derry, Donegal and Strabane. Head to the festival's website for more details!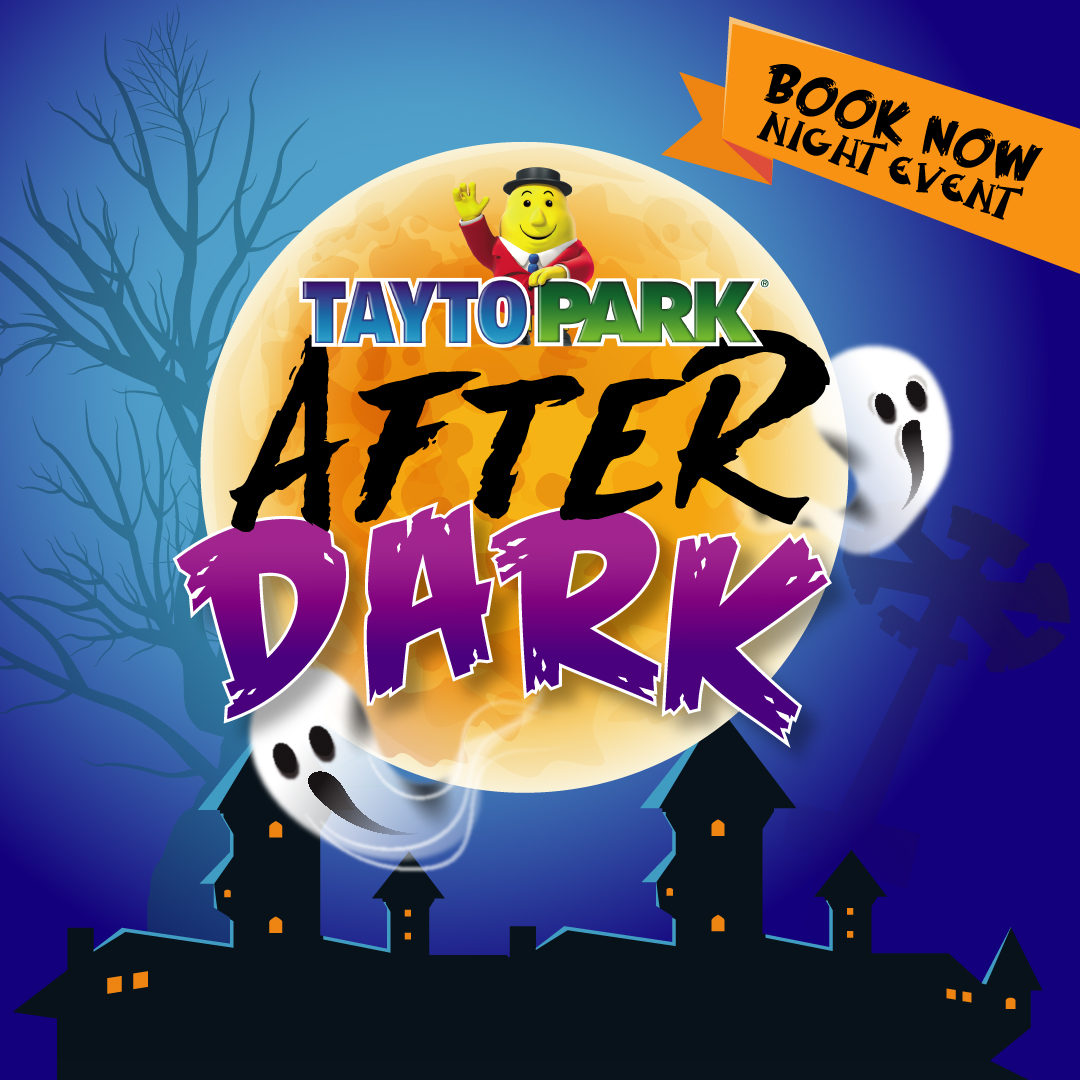 Tayto Park After Dark; taytopark.ie
Where: Ashbourne, Meath
When: 29th & 30th October
Ever wanted to visit a theme park in the dark? Well, now you can! And yes, it's as creepy as you'd expect! Guests can get their adrenaline fix on seven thrill-seeking attractions, in the pitch black; including Europe's largest inverted wooden rollercoaster, the Cu Chulainn.
If you'd rather a day out with the little ones, check out the park's new Tricky Trail, a spooky adventure that will take them from the Haunted Halls, through the Hay Bales Maze and across the Freaky Forest to find their trick or treat.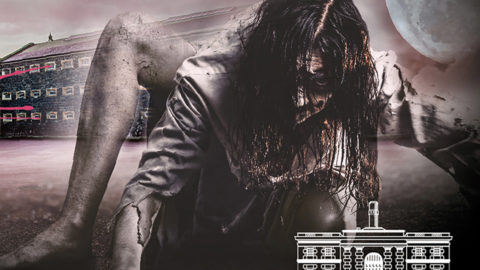 The Jail of Horror; crumlinroadgaol.com
Where: Crumlin Road Gaol, Belfast
When: Until October 31
Described as Belfast's most fearsome scare attraction, the Jail of Horror takes one of the city's most haunted buildings, and opens its cells for a nerve-shredding experience. Meanwhile, the Paranormal Investigation tour takes visitors on a search for the spirits which many people believe still haunt the building.
You will assist paranormal experts by conducting various experiments in the most haunted locations of the jail including the tunnel, infirmary, boiler room and hanging cell. If you are feeling particularly brave, why not sign up for the Cursed Combo and experience both events!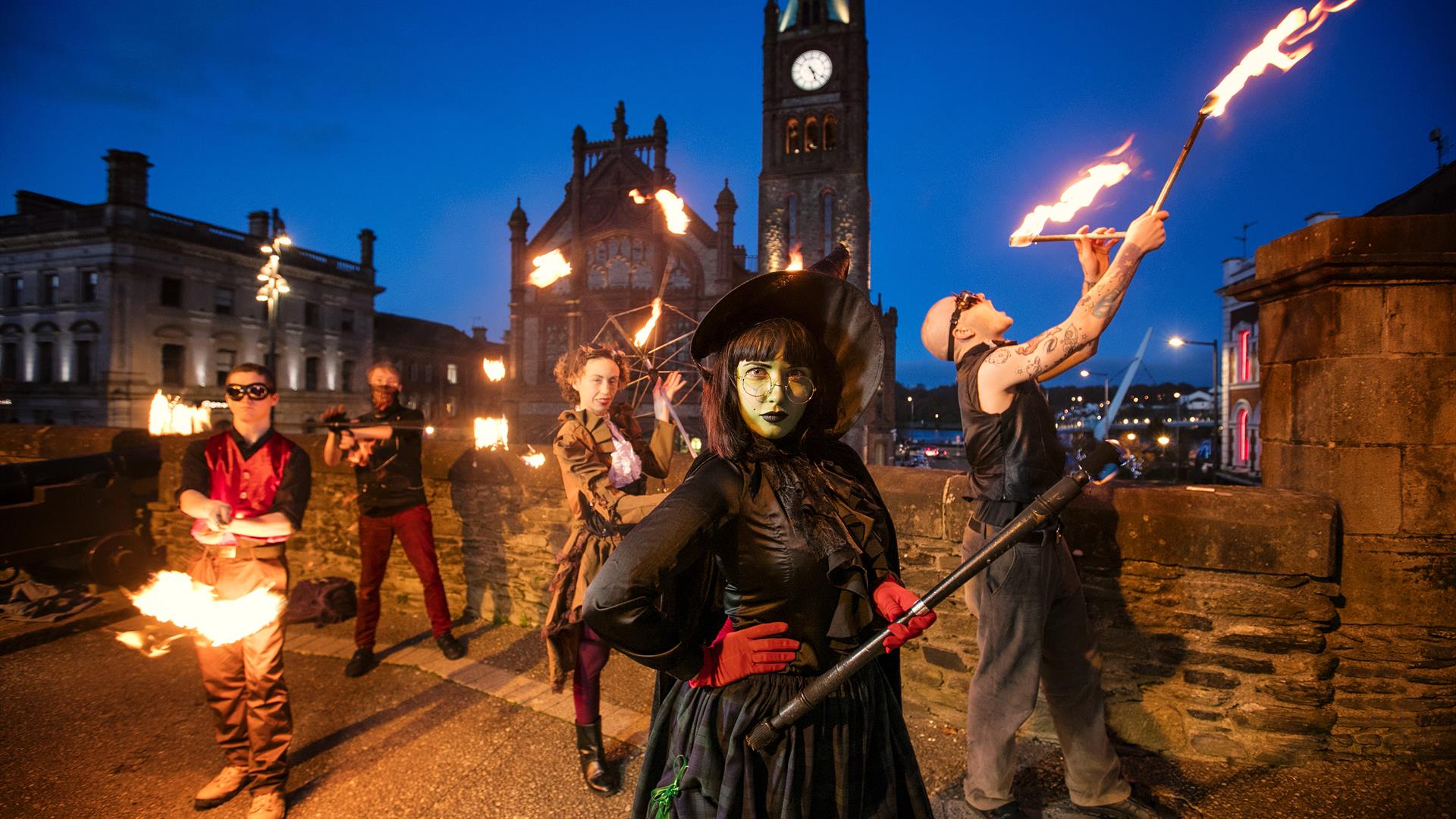 The Nightmare Realm; thnightmarerealm.ie
Where: RDS, Dublin
When: Until October 31
Now in its 13th year, the 'No.1 Haunt in the World' and 'Best Independent European Haunt' is back. Visitors will be immersed in their darkest fears with three new gut- wrenching horror experiences – The Church of the Damned, Panic Attack and The Butcher Boys. This one is not for the faint hearted!
A similar experience is Farmaphobia, in Meath, which has scares like the Carnevil with evil clowns and WWII zombies, intent on getting revenge on those who buried them. Again, not for the easily spooked!