It's that time of year when the veil between worlds begins to thin, and you need some spooky Jack-O-Lanterns to ward off the spirits!
Carving your pumpkin can be a lot of hard work, especially if you have little hands helping in the process.
Here are five pumpkin hacks to help you this spooky season.
1. Use A Whiteboard Marker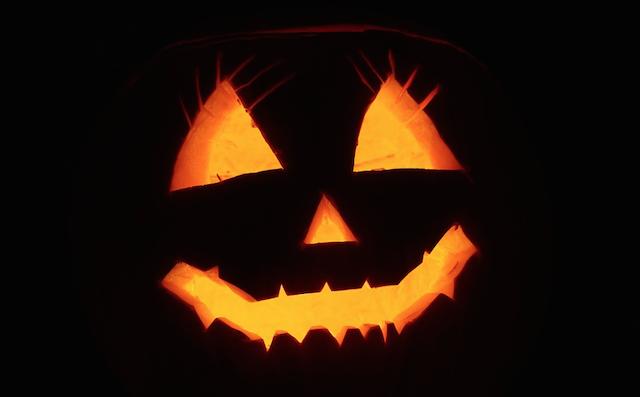 Put away that permanent marker! Whiteboard markers make it easier to change your mind about the design of your pumpkin, so you can test out a few different looks.
2. Use Fairy Lights
Using lights instead of a candle means you don't have to worry about the open flame, and may actually keep your pumpkin fresh for longer.
3. Cut a Hole in the Back of Your Pumpkin
Cutting a hole in the back of the pumpkin instead of the top will make it super easy to change the candle when you need to, and keep the top of your pumpkin looking perfect!
4. Use Cookie Cutters To Carve Shapes
Cookie cutters are great for common shapes like circles and stars, and will make the process extra easy- especially if the little ones are doing their own pumpkins!
5. Etch A Sketch: Halloween-Style!
Etch a design into your pumpkin for a much easier approach! With this method, you can even add a bit of colour using food colouring to stain the flesh!
Words by Rebekah O'Reilly