Vogue Williams is in the midst of new baby bliss after welcoming her third child, Otto with her husband and "best friend" Spencer Matthews.
Speaking to VIP Magazine at the launch of her new Bare by Vogue face tanning range, she jokes she has spent half of her relationship with the former reality star either pregnant or breast feeding.
After welcoming baby Otto in April, the model is planning to focus on her relationship with her beloved husband.
"We've worked out that I've either been pregnant or breastfeeding for half our relationship so we're definitely going to take a break for ourselves before we decide if we want another or not," she explained.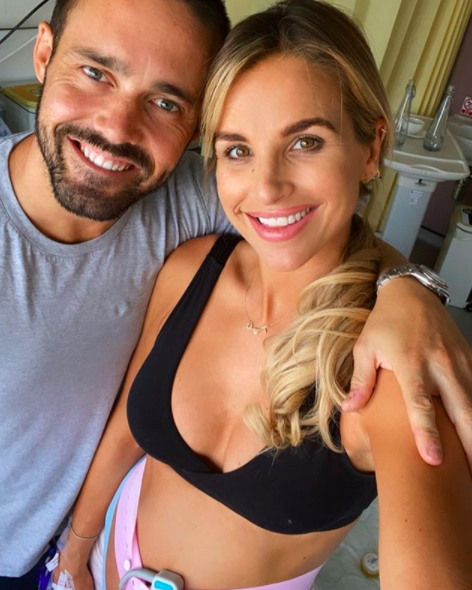 Vogue and Spencer have both been open about loving their three little ones and expanding their brood.
However, it looks like they will be taking some time to themselves first.
Of course, with three children under the age of four, being able to spend time alone together is easier said than done. However, when they do get a moment together, they are all about dinner dates.
The Bray beauty jokes that their nightclub days are behind them before adding that Spencer doesn't drink at all anymore.
"It's always about doing nice things. We like training together, playing tennis, travelling…but going out for dinner is probably the main one!"
A girl after our own heart!
She adds that she "absolutely adores" being a mum, "It's honestly the best thing in the world!"
As well as newborn Theo, she is mother to three-year-old Theodore and one-year-old Gigi.
To read the full article, and find out all about Vogue's almost career as a site engineer, pick up the June issue of VIP Magazine on shelves now for €2.20.