It was a busy weekend in the Williams-Matthews household, as the family celebrated baby Otto's christening.
Model Vogue Williams and husband Spencer Matthews organised an absolutely stunning day for their baby boy.
Sharing some details on her Instagram stories, Vogue `revealed her gorgeous outfit for the special occasion. Wearing a beautiful all white ensembles, with a white maxi skirt, a white jumper, and finishing off the look with white leather-look boots. Completing the look with gold jewellery.
As for the man of the hour, baby Otto was actually wearing an Irish designer for his big day! Donning a piece by Paul Costello, which was actually a family hand-me-down. Being the same gown his brother Theodore wore for his christening.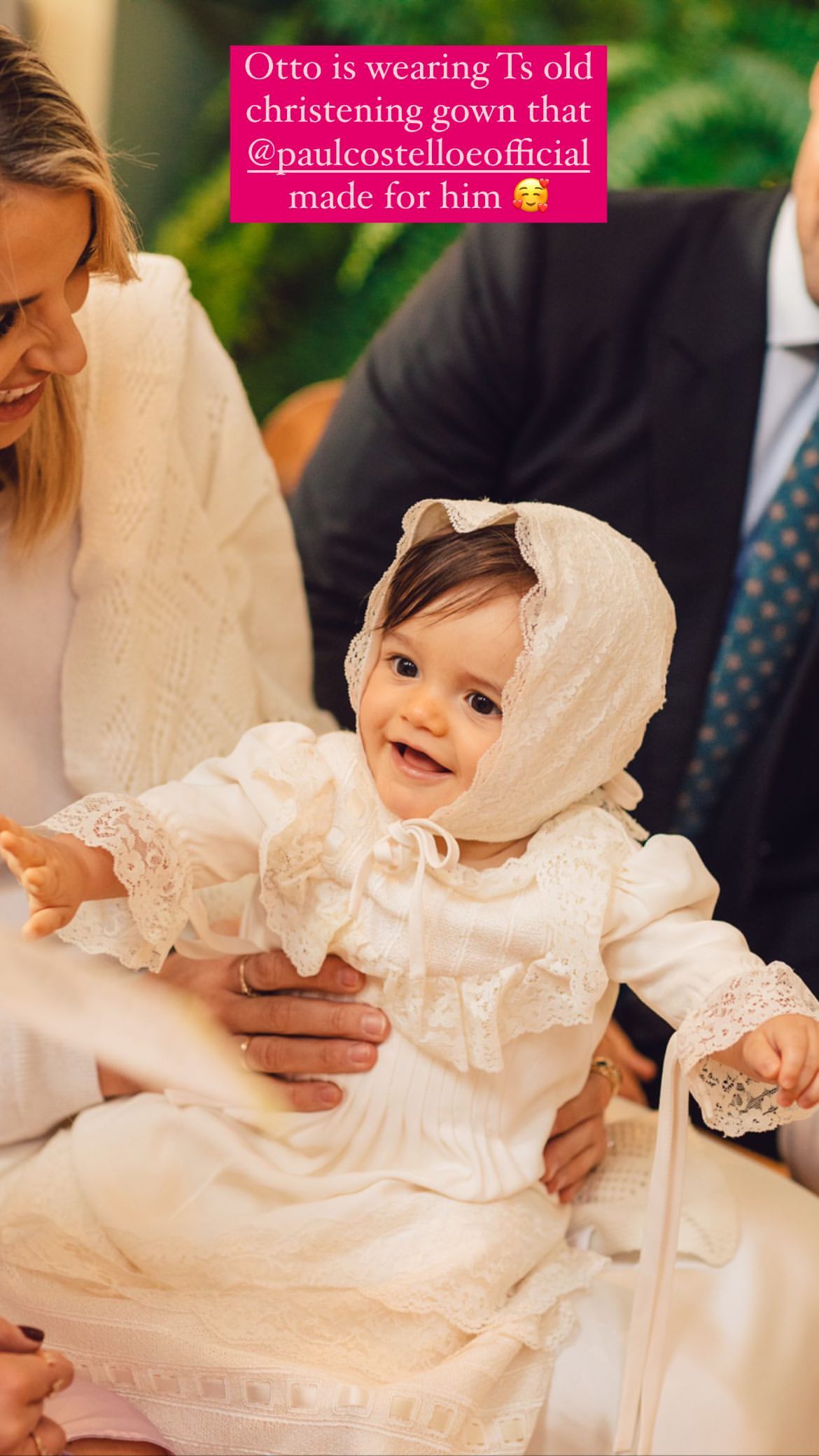 As mum Vogue explained: "Otto is wearing Ts old christening gown that [Paul Costello] made for him."
Meanwhile big sister Gigi looked absolutely adorable!
The tot opted for a blue floral handsmocked dress, complete with frills and a peter-pan collar. Of course, the little fashionista accessorised the outfit perfectly, picking a matching butterfly bracelet and necklace set.
There were some familiar faces at the event, as well.
Vogue's close friend, and podcast co-host, Joanne McNally joined the family for their special day. Re-sharing a snap of Joanne and the christening boy, Vogue promised to give fans the inside scoop on their big occasion, during her and Joanne's next podcast episode.
Saying: "Well well well, we have a lot to discuss on the pod [Joanne McNally]"
For the christening, the comedian wore blue leather-look trousers and a fuchsia jacket.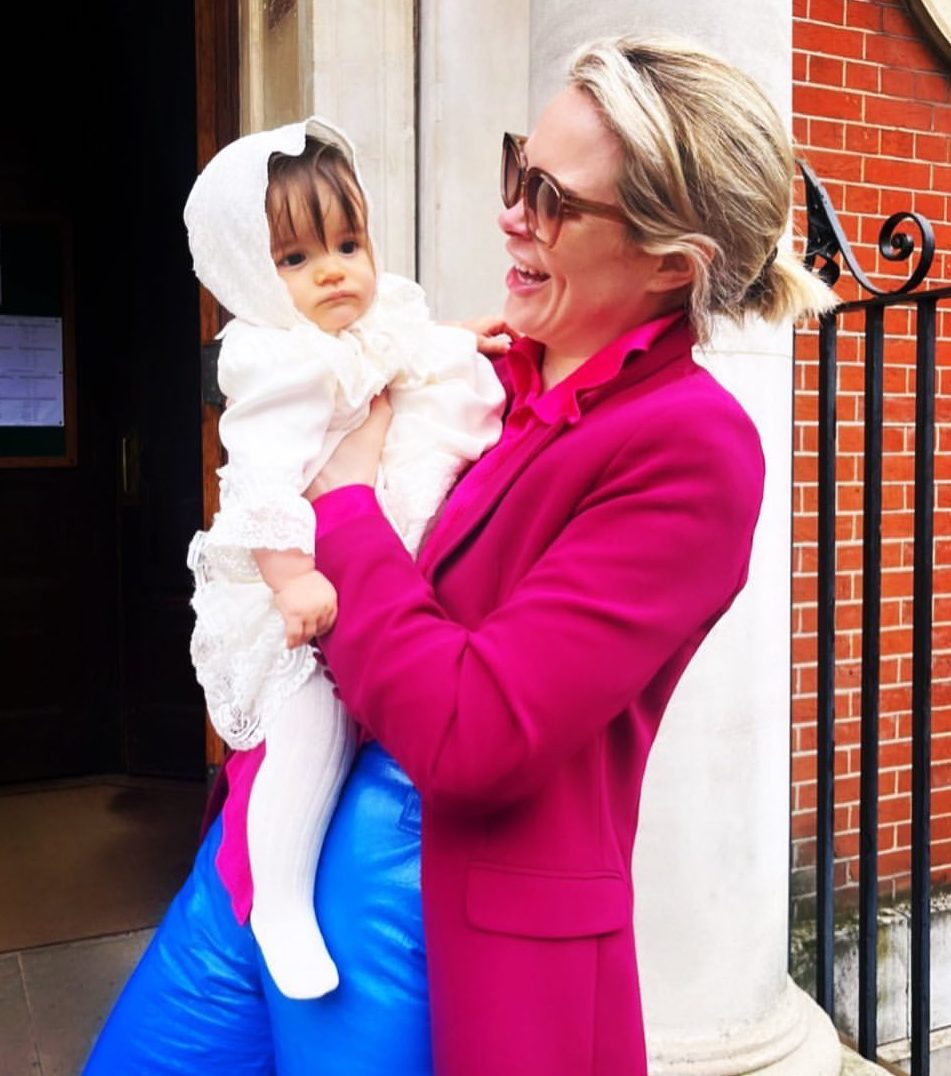 Joanne played an important part during the big day, as she is actually baby Otto's godmother.
Sharing a snap of herself and her godson, she wrote: "Am I the most engaged , reliable godmother of all time? No, but am I willing to change my ways for my tiny Victorian, famine baby godchild Otto? Also no .. (only kidding welcome to heaven baby Otto everyone loves you )"
Scroll for more photos