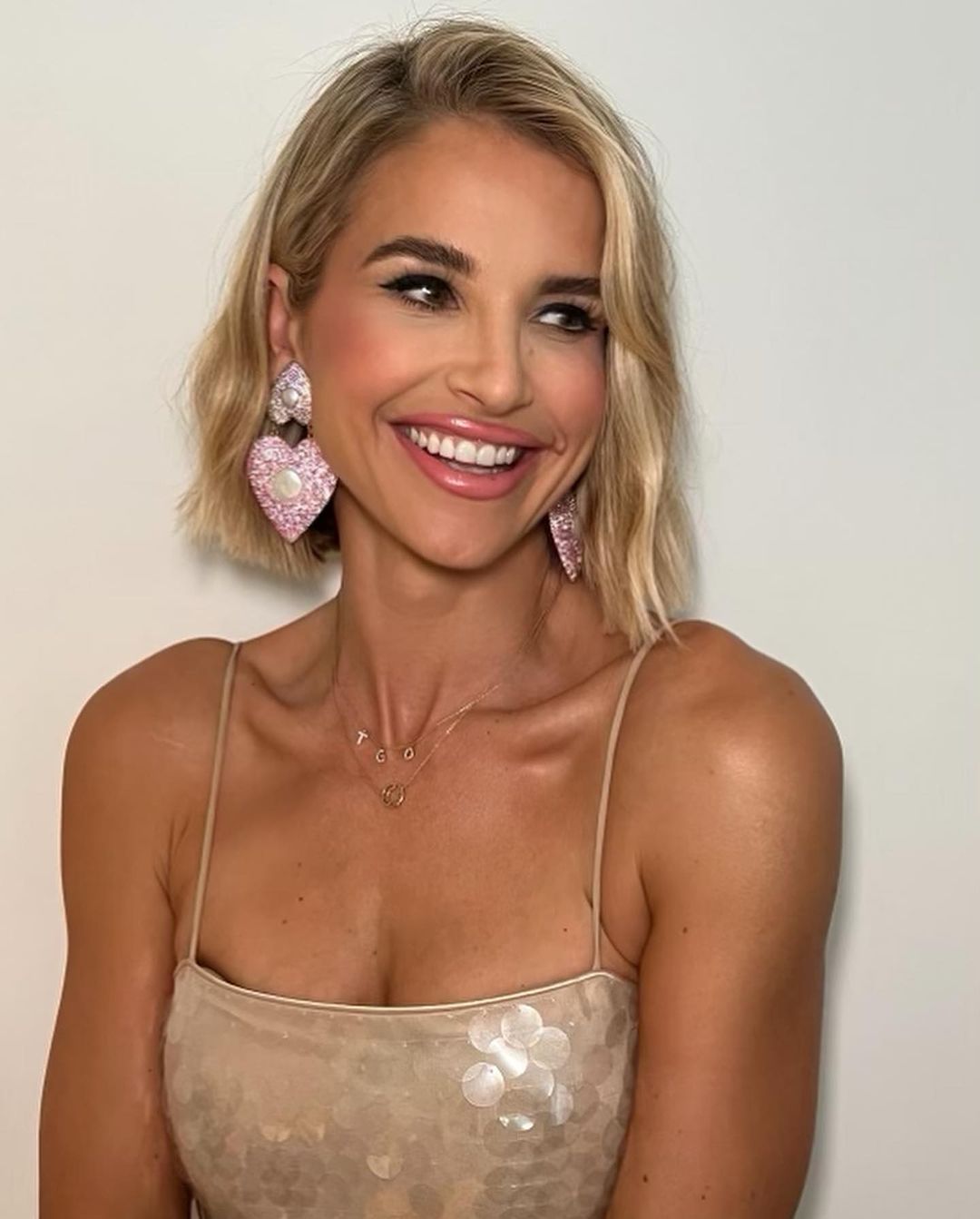 As many of you know Vogue Williams co-hosts two fabulous podcasts, one by the name of Spencer & Vogue alongside her husband, and the other, My Therapist Ghosted Me, with bestie Joanne McNally. Vogue and her husband Spencer Matthews will be taking their podcast on the road for the first time ever this year, a feat she has concurred with Joanne on more than one occasion in the last few years.
The fan-favourite podcast sees the pair give a look inside their married life as parents as well as, as a couple. The result of these hilarious chats are some great laughs and some even better stories .. and don't get us started on the debates – it's like watching a tennis ball flying over and back between them!
View this post on Instagram
Vogue however recently revealed that she may have found it a 'little easier' to work alongside her bestie Joanne than Spencer – which to us is totally understandable. Joanne and Vogue are currently working on their preview shows for their upcoming tour dates in Ireland and the UK. During a new episode of My Therapist Ghosted Me Vogue admitted: "Think it might've been easier to work with you."
It proved not to be a shock to Joanne who said she knows what Spencer "is like" adding that herself and Joanne "work so well together because we both like working".
View this post on Instagram
Vogue jokingly noted that Spencer spends a lot of time on his phone watching people getting their Chinese takeaways, adding: "We're able to focus on the task at hand."
According to Vogue the Made in Chelsea star doesn't believe in taking notes during the podcast either.
She said: "There I am on card number nine and he hasn't written down a single thing."
Joanne noted how difficult it is to put a show together in the first place let alone without notes.
View this post on Instagram
She explained: "Sometimes you feel like you've a good show; next time you do it you feel like you've absolutely nothing. The next show has a great reception, then you change something [and] the next night doesn't work… It's a process."
With Vogue adding: "It's an ongoing forever process — but it is fun."
The DJ reckons Spencer will enjoy the experience but she's concerned at the minute.
"There's just certain things that I think the audience needs to see and he's quite concerned that he's going to look like a complete gobshite but it's like, "Do you know what babe? You did that and that's your life', she said."