Influencer Lauren Arthurs and partner John O'Flynn invites VIP Magazine along for their beautifully festive wedding in Luttrellstown Castle…
Lauren, congratulations. You must be on cloud nine!
It's so surreal, I can't believe I'm married. I think it'll take a few more days to sink in. It was gorgeous!
The whole day looked absolutely magical, but tell us, what was your favourite part?
Myself and John did our 'first look' before the ceremony. I know it's not very traditional, but because it's winter and getting so dark so early, we decided to have a later mass and do our photos before walking down the aisle so we wouldn't be in a rush afterwards. I walked down the stairs of the castle and met John at the end.
It was really, really special. I was quite calm then in St Mochas church because we had already seen each other and that made it even more enjoyable. I wasn't nervous walking down the aisle, and it was just pure magic. I would love to do that part again.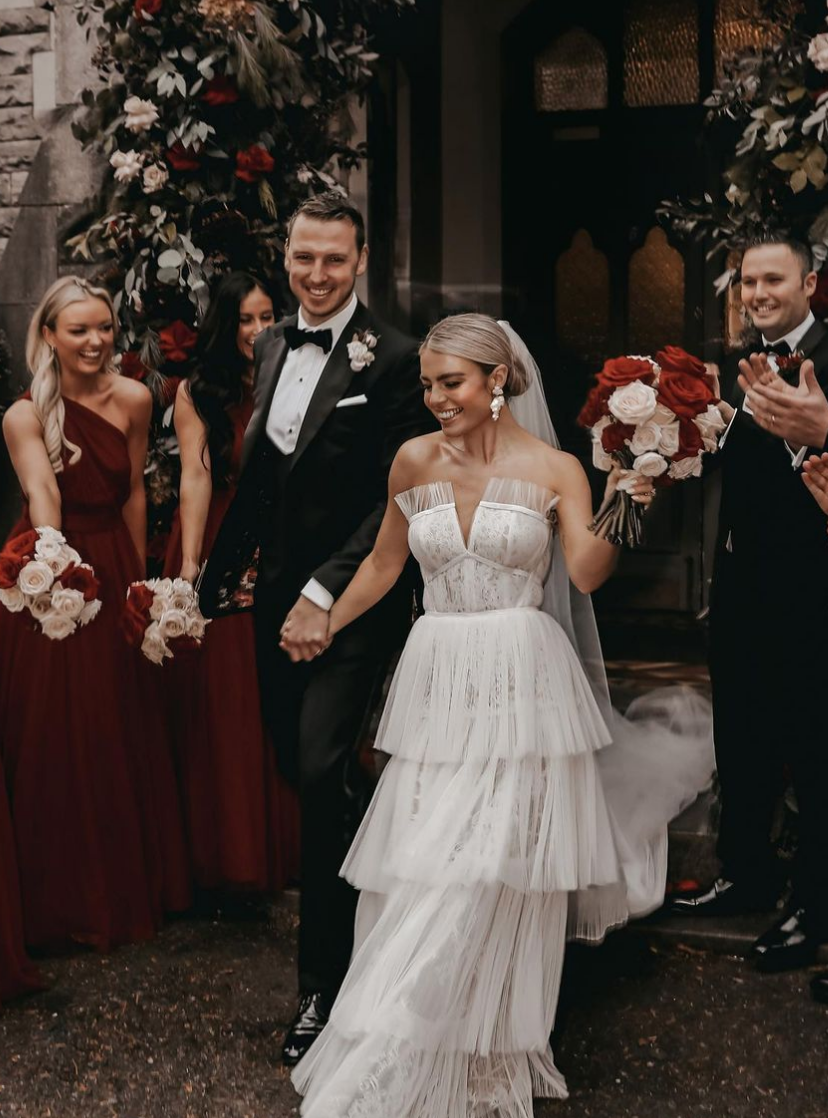 You wanted a winter wonderland and most certainly got it. The venue was incredible and decor was perfect. Did you always hope to marry in Luttrellstown Castle?
Believe it or not, I had never heard of Luttrellstown before we started looking at venues. I know it's not a hidden gem, but it's so tucked away that you'd never think you were in the heart of Dublin. After some research, we booked it over the phone without even viewing it; we knew it was going to be the one. When went to see it afterwards, we were blown away. We never even contemplated a second venue.
Tell us about the entertainment. That was a big part of your day, wasn't it?
Oh, we had loads! We didn't want any lulls throughout the evening, so organised one thing after the other in a very relaxing way. We were having canapés in the main hall and the Dublin Gospel Choir walked down the stairs and started singing. They played for 20 minutes before dinner and it was just stunning. Then we had flame throwers and the drummers from Extreme Rhythm outside and for the reception, Riff Shop Music played for us.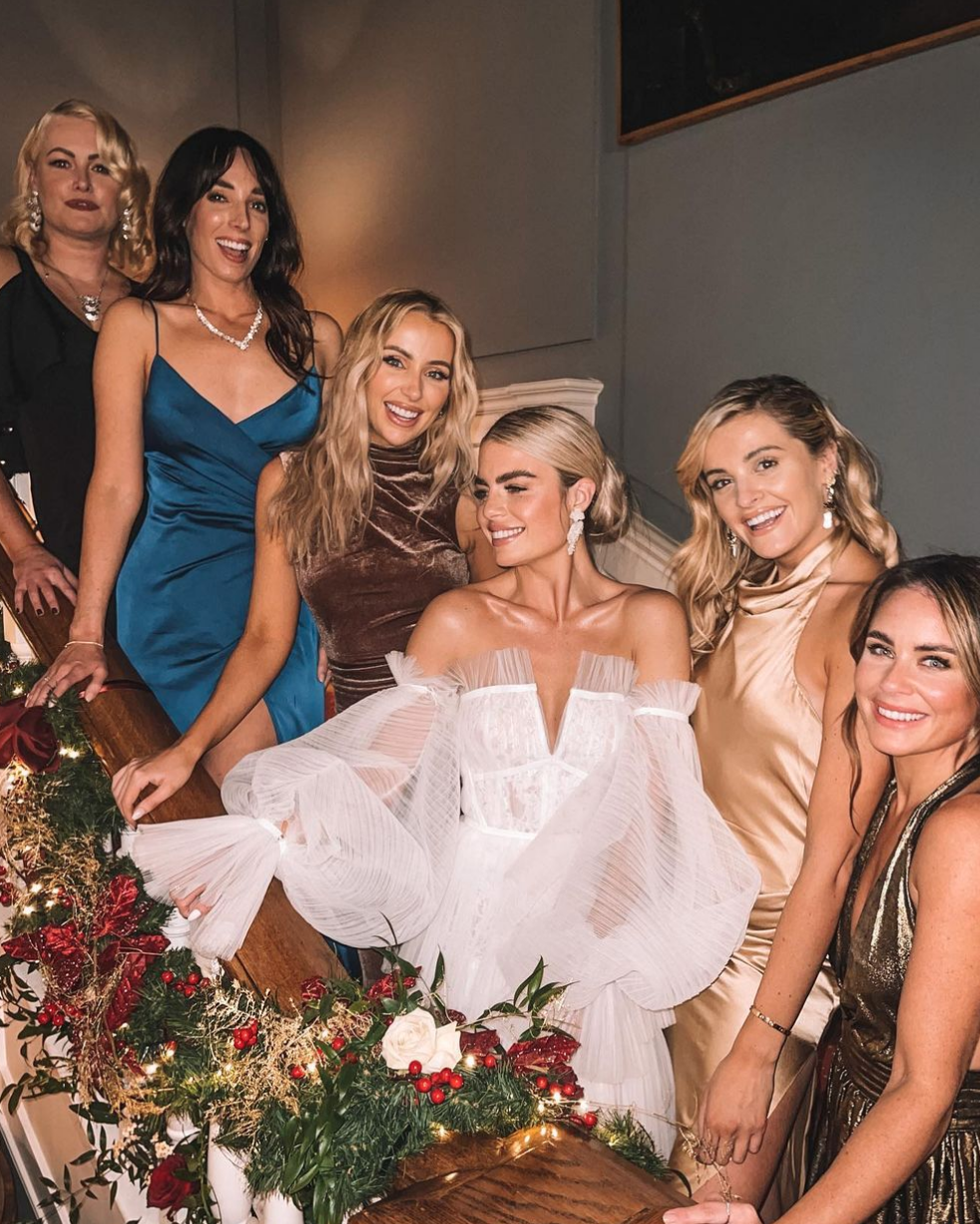 You wore not one, but two incredible dresses for the occasion. How long did it take to find them?
My dresses were the easiest part of this whole process, I wasn't stressed at all. I booked an appointment with Sinead Corcoran in The One, Dublin but didn't tell my mam until the morning of. She's based in Cork and I didn't want to her to come up and down constantly if I wasn't finding anything nice. I just wanted to start the process, have a look and get the ball rolling but an hour later I rang and told her I had the dress…she was traumatised.
I loved doing it by myself though. When I arrived I could see it in the window and it caught my attention immediately. I put it on me and instantly knew it was the one. We customised it a little to give it a train but I knew that would be a hindrance on the dance floor so I wanted a second, shorter one. I booked another appointment, and my mam and bridesmaids came to that. The dress was full length and again, as soon as I put it on, I just loved it. I got it cut up into a mini and it was so fabulous; the perfect dancing dress.
What was John's reaction when he saw them?
Oh he loved them! I thought he looked gorgeous as well. His tuxedo was custom made by Louis Copeland so I knew it was always going to be immaculate. The satin print on the inside was our flowers, it was initialled too and just so special.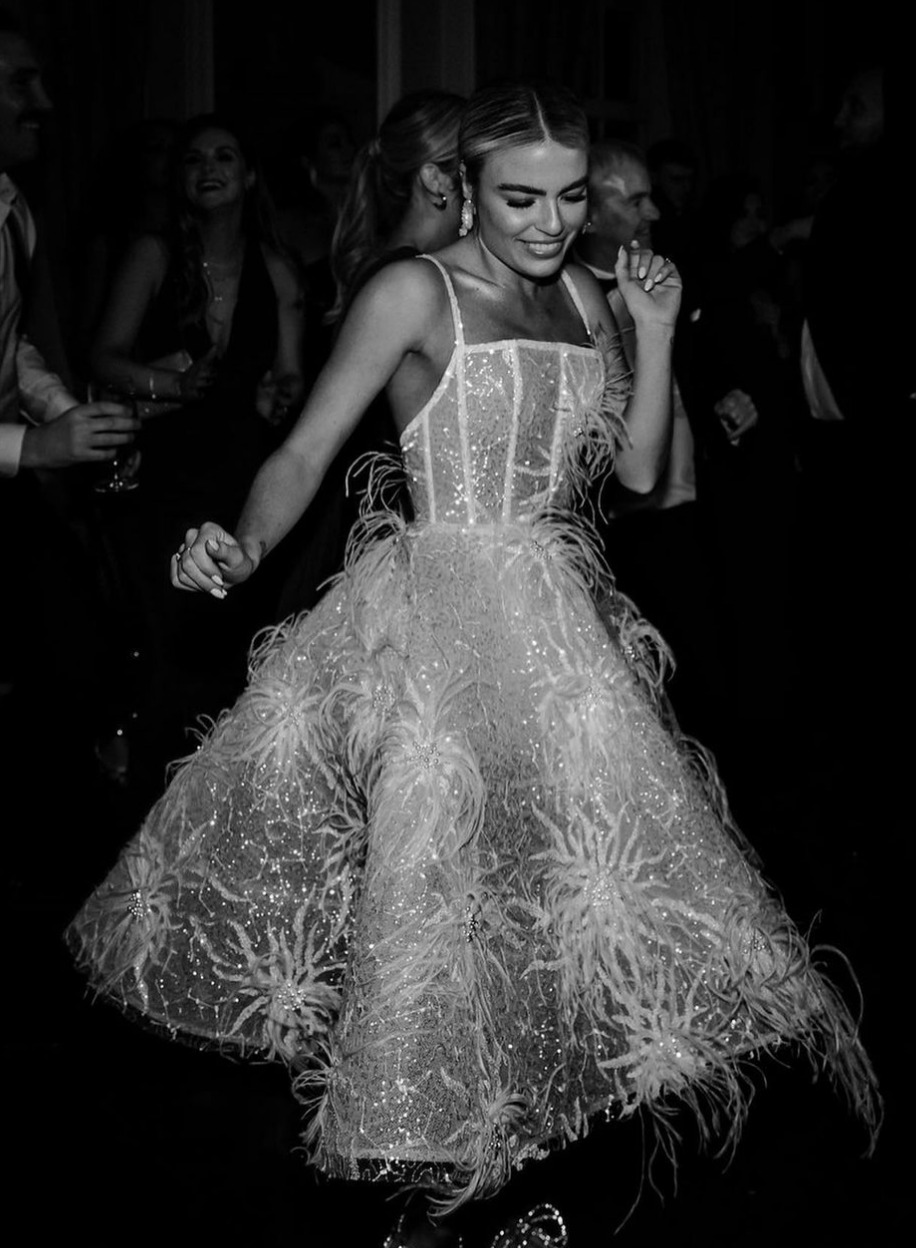 And the ring – wow!
I've been dying to wear this ring, I couldn't get it on me quick enough [laughs]. We got it custom made in Antwerp. We used to live in Amsterdam and found a place called Hearts & Arrows Jewellers, where John got my engagement ring. When it came to the wedding band, we decided to make a little trip while picking it up. It's stunning… my dream ring!
What's next for you both, what are your plans for the future?
The next stop and big project is definitely house hunting. We have a honeymoon planned too. On Wednesday we're heading to the Christmas markets in Budapest for a mini-moon and in January we're going skiing. Hopefully then in the future we'll have little kids too, if we're lucky enough. That's definitely in our plans. John's a big family man and so am I, so there's lots of lovely traditional stuff to follow.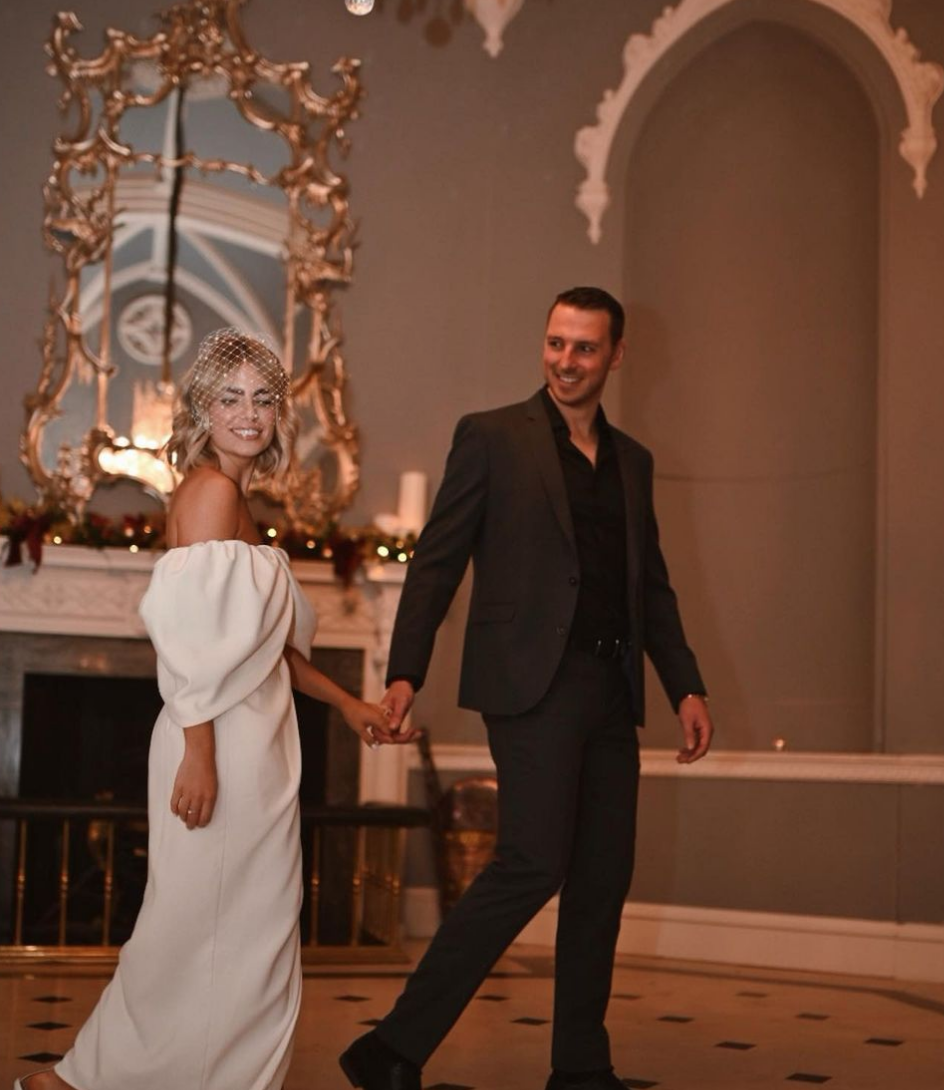 Thanks to: Tara O'Connor
Interview: Michelle Dardis
Photography: Tina Vedrine of The Vedrines Photography; www.thevedrines.com; @thevedrinesphoto