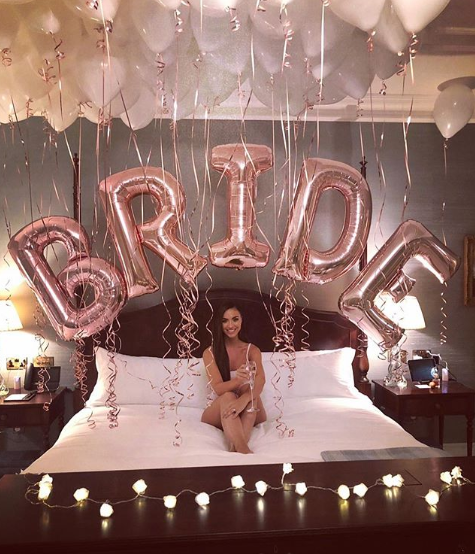 Ireland footballer Robbie Brady is set to marry his long term girlfriend Kerrie Harris today in Adare Manor in county Limerick.
The two have been together since they were teenagers, and are tying the knot in front of family, friends and their three-year-old daughter Halle.
Kerrie, who has been sharing some behind the scenes snaps as she prepares for the big day, posted a picture to Instagram surrounded by balloons and champagne on her last morning as a single woman.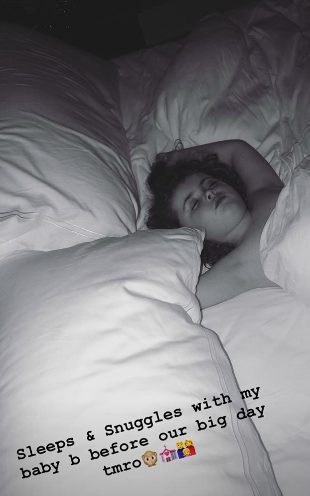 "Eeeekkkk Today I Marry My Best Friend & The Better Half Of Me! Never Been More Ready For This Day" she captioned the stunning picture.
Robbie's teammates Shane Long, James McLean and Robbie Keane, as well as Ireland bosess Martin O'Neill and Roy Keane are expected to be in attendance, as well as Irish model Nadia Forde.
Kerrie preveiously revealed all the details of the romantic proposal, and gushed about how happy she was to be marrying the father of her child and the love of her life.
"I guess I knew one day I would marry Robbie but when or how he would pop the question, I'd no idea. I certainly wasn't expecting it on the 30th October" Kerrie wrote on her blog, TwoDoList.ie.
"Myself and Halle took a flight to Manchester from Dublin where we were due to meet Robbie.. the three of us where heading to a friend of ours little girls christening and 1st birthday party! Not long after arriving in Manchester, Robbie popped the question with Halle by his side.
"I was so happy I could have burst and the ring took my breath away! We celebrated that night with dinner and drinks with a few pals and Halle of course! Right now, we are both feeling super giddy and excited for the future."
Huge congratulations to the happy couple on their big day!