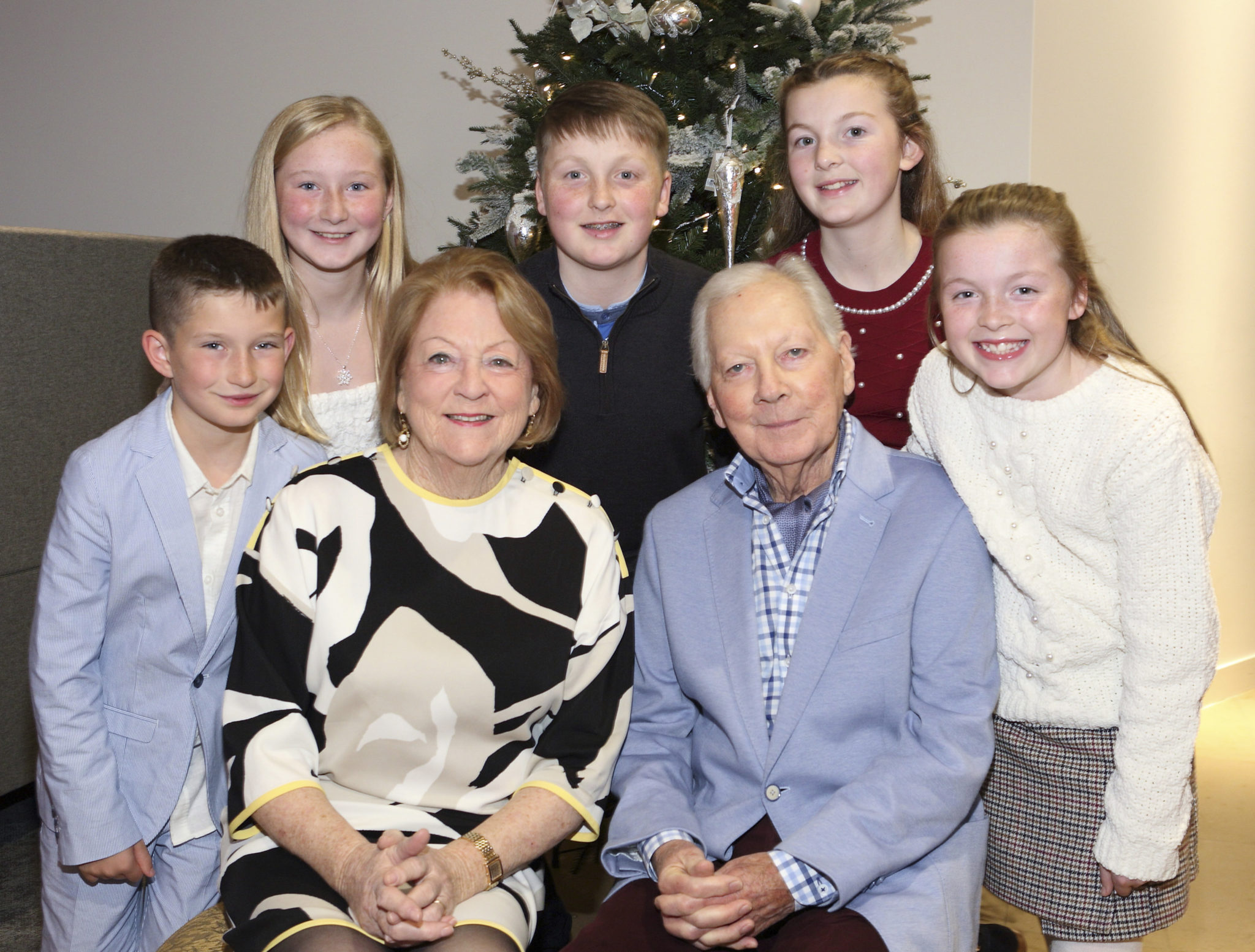 Gay Byrne was laid to rest in Dublin today, with big names from across the media landscape in Ireland stepping out to pay their respects.
The legend of Irish broadcasting died at his home in Howth on Monday, two years after he was diagnosed with cancer, and was given a fitting send off in front of thousands of mourners who came out to pay their respects.
The former host of The Late Late Show's family led the crowds in mourning, with wife Kathleen Watkins and their children Suzy and Crona joining Gay's five grandchildren at the Pro Cathedral in Dublin.
Many stories were told of the late icon's life, but one in particular stole the hearts of many people viewing the emotional ceremony.
While Gay and Kathleen's eldest grandchild Cian acted as pallbearer, the story of why he affectionately came to call his grandad 'Rara' was broadcast to fellow viewers.
Cian, the first of Gay and Kathleen's grandkids made many attempts at saying Grandad as he was learning to speak, a sweet nickname which stuck with later in life.
Mourners at the Pro Cathedral this morning included RTE's Joe Duffy, Miriam O'Callaghan, Ryan Tubridy and Claire Byrne, as well as many other well known names, showing how well loved and respected Gaybo was in his field.
How sweet is this lasting tradition?!