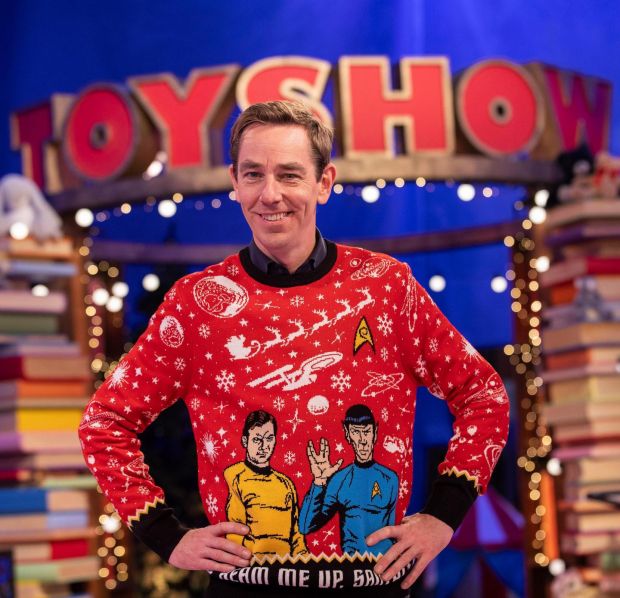 One of the most celebrated events on Irish television, The Late Late Toy Show is being adapted into a stage show.
This Christmas, Toy Show The Musical will bring the magic of The Late Late Toy Show to the theatre stage for the very first time. With a story following one little girl's Toy Show adventure as she and her family prepare for the biggest night of their lives!
Chronicling family, tradition and how the magic of the Toy Show brings the whole world together each year for one truly amazing night.
Toy Show The Musical will run from December 10th, 2022, in The Auditorium, The Convention Centre, Dublin.
However, the show's presenter Ryan Tubridy won't be donning a Christmas jumper for the stage. Joking that it's best left to the professionals.
He said, "it's true, I can hold a tune too. But I'm not in it!!"
"I will be using my skills to great effect on the Late Late Toy Show, the regular one, on the TV in November, which will be bigger and better than ever before. So, how about we leave the theatre stage to the theatre actors! And wishing the very best of luck to all of the brilliant team involved there."
The new Irish musical is created and produced by Late Late Show producers Jane Murphy and Katherine Drohan.
Tickets priced from €25 go on sale from Thursday 19th May 2022 at 10am. Go to www.rte.ie/toyshowthemusical for ticketing information and to purchase. Ticketsolve are RTÉ's ticketing partners for the show.