Poldark star Aidan Turner has been spotted getting cosy in Paris with an American actress, leading us to believe that his mystery girlfriend has been revealed.
The Irish actor recently admitted to being in a relationship, but was giving away no secrets as to the identity of his new love.
Just this weekend, the 34-year-old was spotted in the French capital with Hollywood actress Caitlin Fitzgerald, and they looked very loved up.
Caitlin is the American star of tv show Masters Of Sex, and also starred alongside Meryl Streep in the 2009 movie It's Complicated.
The pair are said to have met last year while filming movie The Man Who Killed Hitler,  and have been smitten ever since.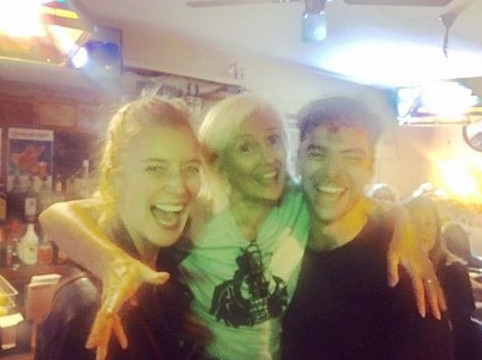 Aidan recently denied rumours that he was engaged, but revealed he's enjoying being in the early days of a new relationship.
"There have been moments when you're in the very early days of a relationship and a photographer comes out of nowhere," the star told The Sunday Times Magazine.
"You're walking in the park or you're having a moment that's quite private.
"I never want to be that person with sunglasses down, looking around before they leave the building.
"I've felt pretty bad in the past when photos have been printed. I can deal with it, but it's not fair on the other person. It's about responsibility.
"This is b*******'," he said.