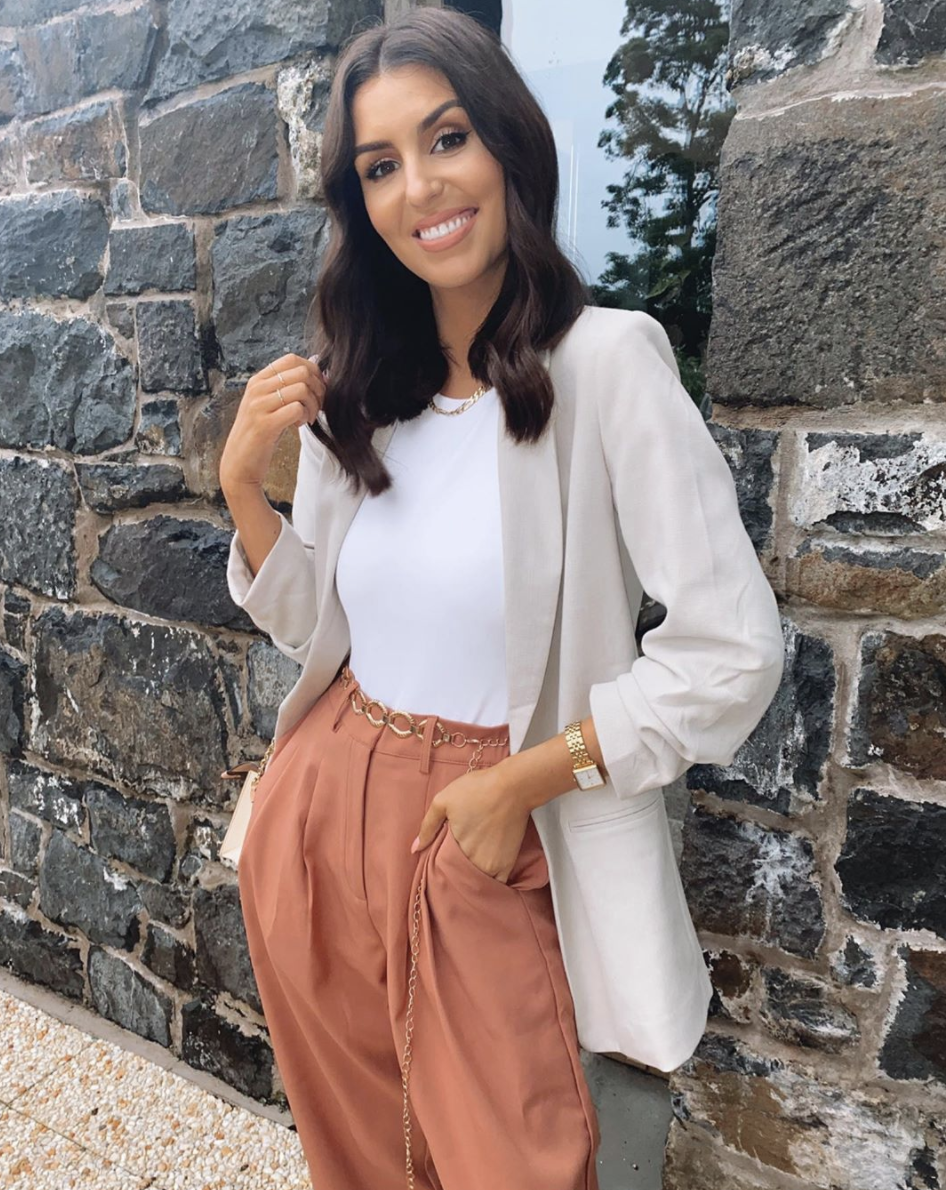 After her return to nursing during the pandemic, Terrie was inspired to go back to college and take on a new challenge.
With this, her In The Style collab, first pregnancy and many more projects, Terrie has had a very busy year.
The influencer and nurse has finished her Post Graduate Diploma with a First Class Honours and has also revealed her graduation date and her due date are the same!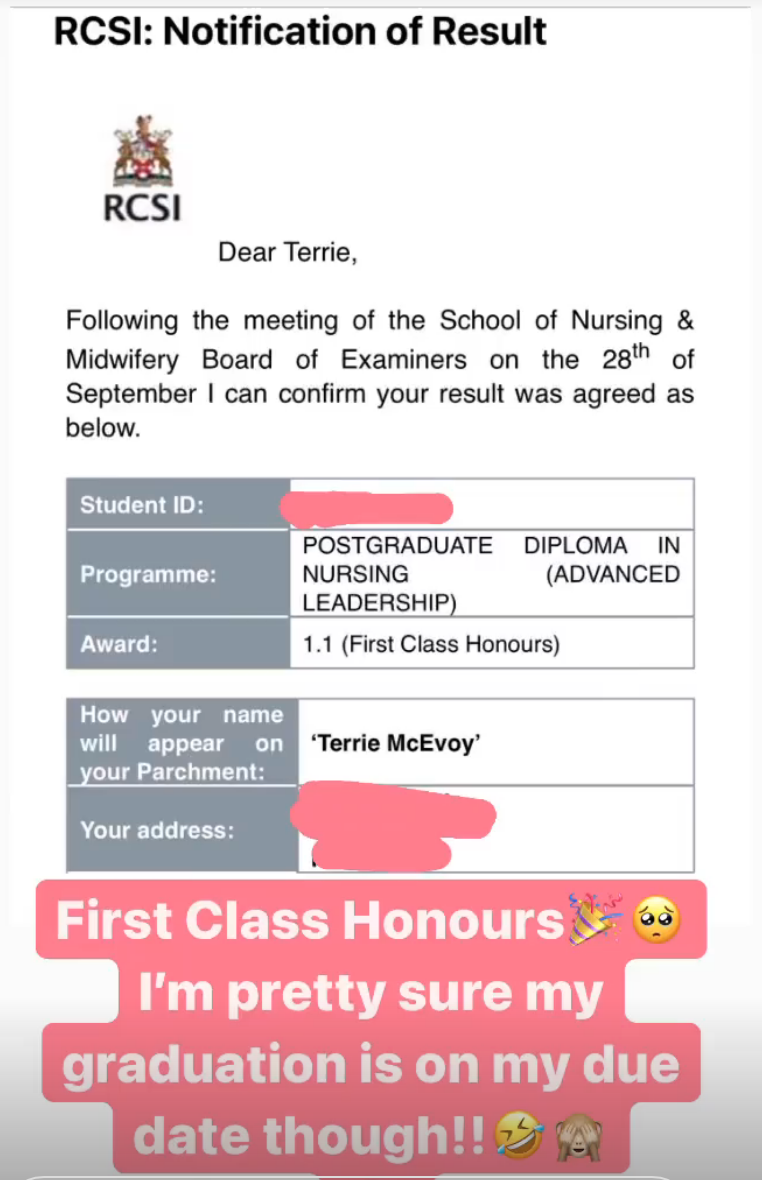 Showing her fantastic results to followers on Instagram Terrie wrote, "First Class Honours, I'm pretty sure my graduation is on my due date though!!"
"She'll be either in my arms or still in my tummy when I throw my cap in the air. How exciting!! (Or I might miss the whole feckin thing because I'll be in labour)" she continued.
What an achievement.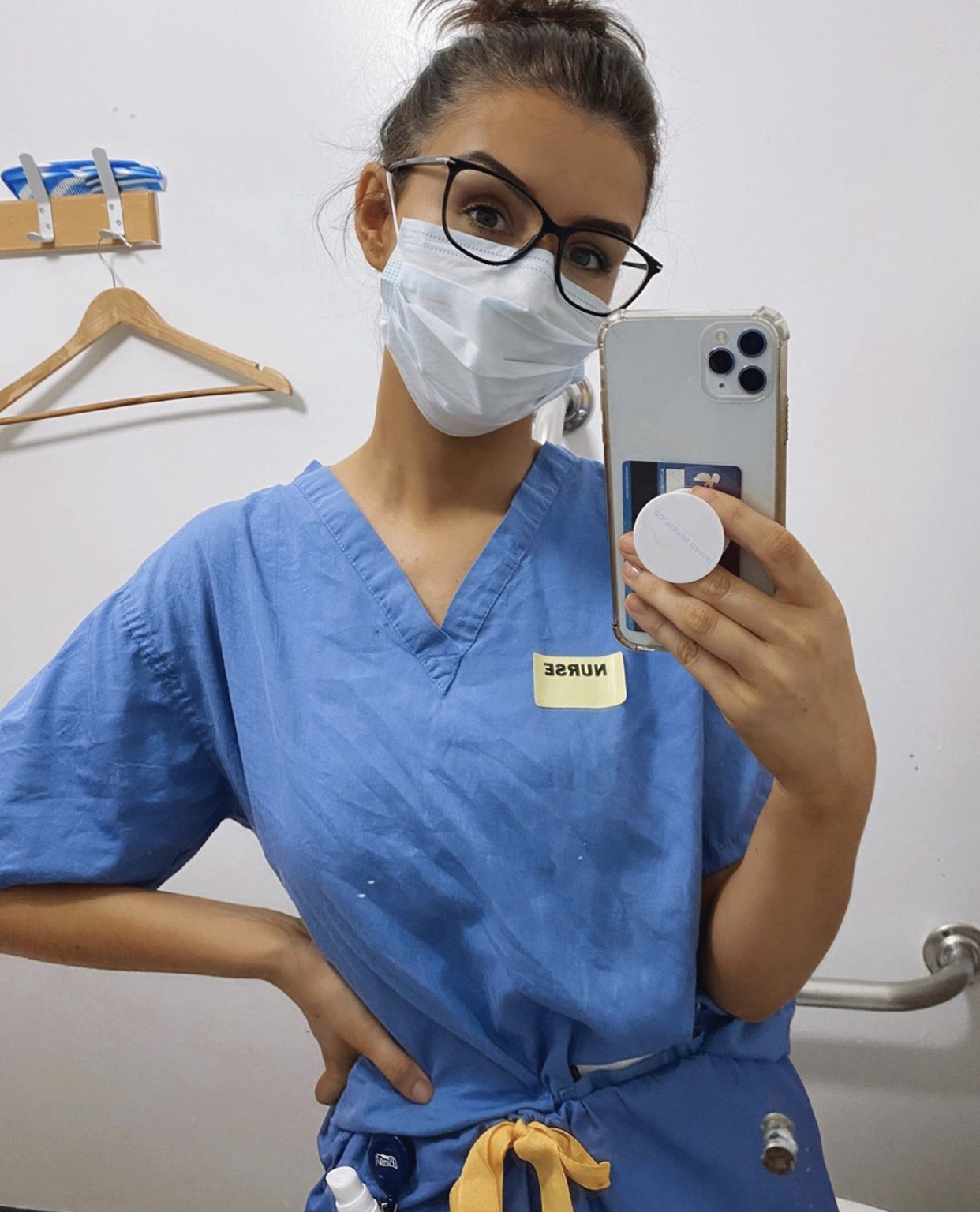 Terrie told followers that she was heading back to college on Instagram in August last year, she wrote, "You can't change the direction of the wind-but you can adjust your sails.
"Covid has most certainly put a stop to all of our plans this year, but I refuse to let it stop me making the most of my time.
"Life has such a funny way of pushing you in the direction of what's meant for you…. so I'm going with it.
"My application to do my Post Graduate Diploma was accepted a couple of weeks ago, so here goes nothing. Royal College of Surgeons here I come."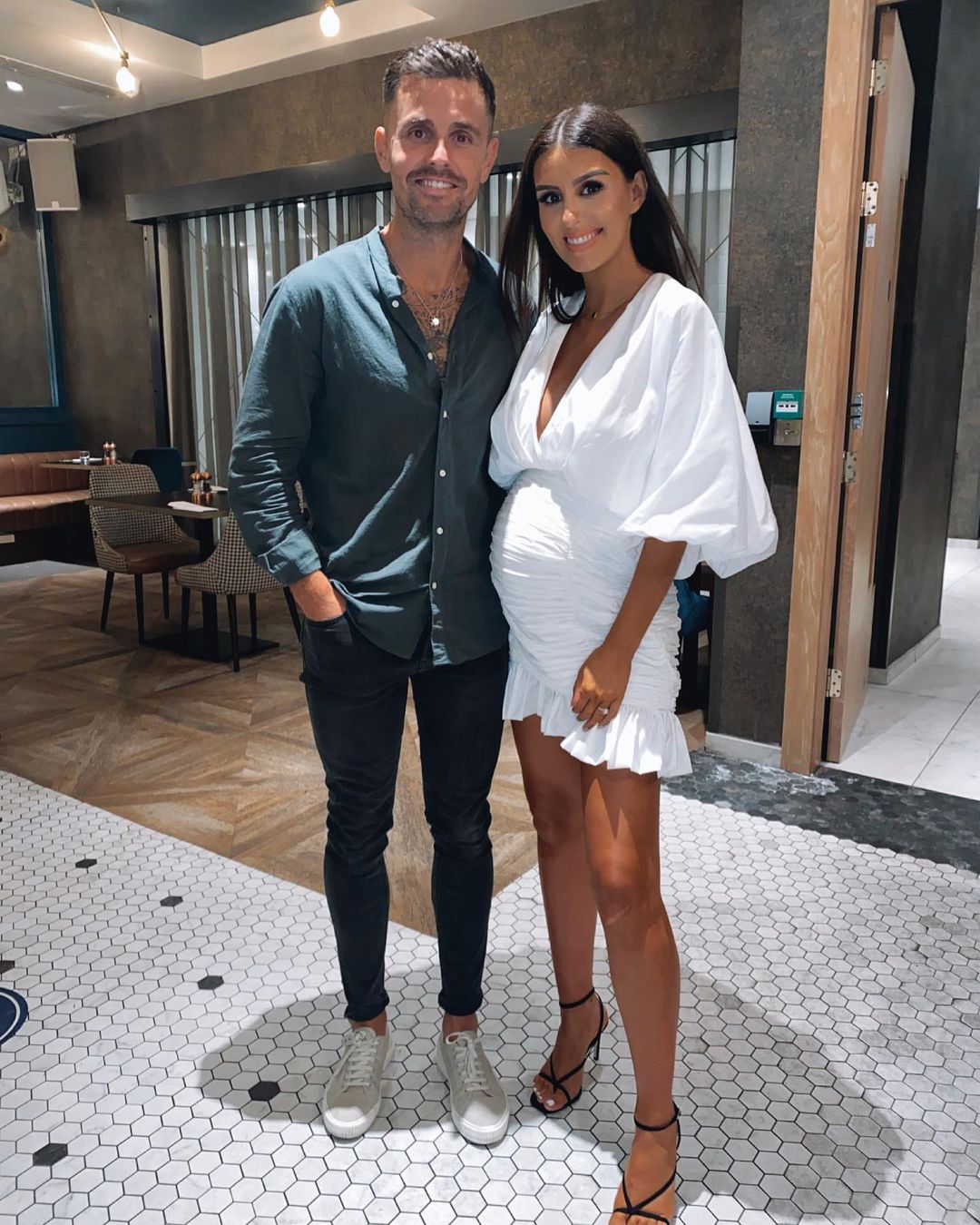 A huge congratulations to Terrie!
Hopefully she will be able to attend her graduation, pre or post baby.