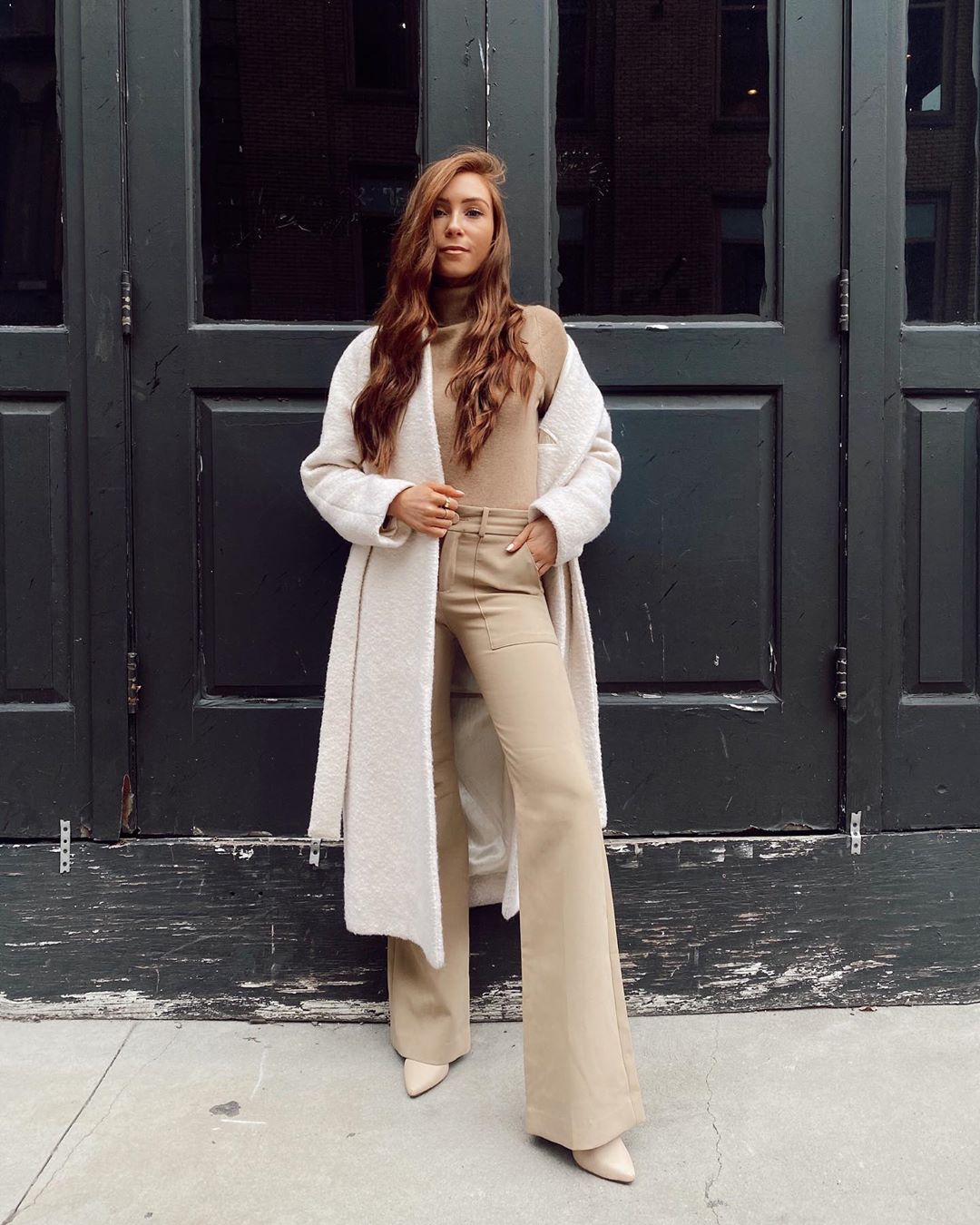 We've been digging through the closets of our fave celebs, finding out the secrets behind some of their most iconic looks. From where they get their inspiration, to their favourite places to shop, we've asked the stars all the burning questions you've ever wanted answers to.
This week we're speaking to Kerry born influencer, Erika Fox, who now lives in New York.
Erika, what are the staple pieces you think should be in everyone's wardrobe?
A good quality white t-shirt, a crisp white shirt and a well-fitted pair of jeans. I love my Levi's!
Most worn piece of clothing?
A Black Blazer from a brand called Judith & Charles.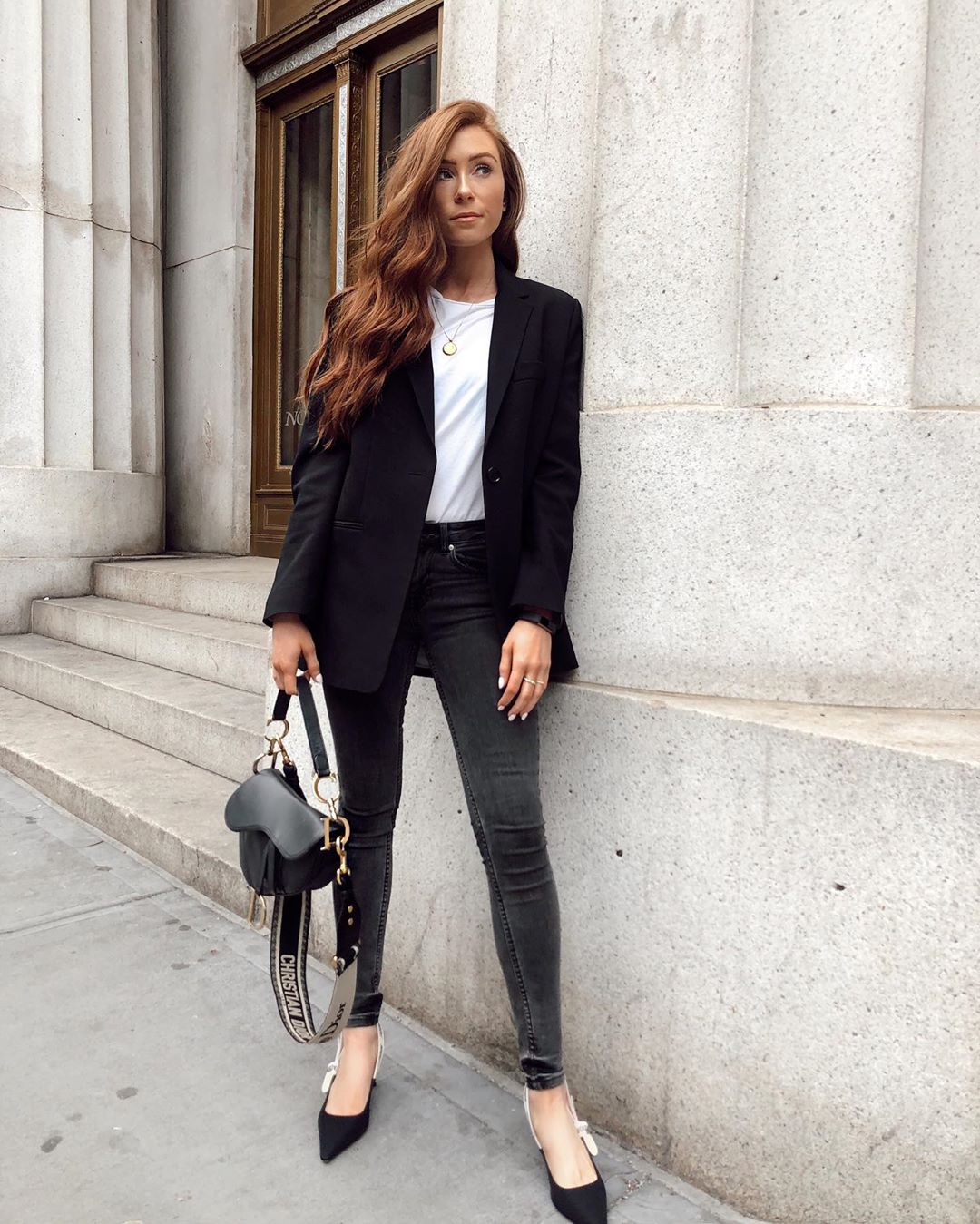 Most sentimental piece in your wardrobe?
Anything my Mom has handed down to me.
You have 5 minutes to get ready for a night out. What is your go-to outfit?
Leather leggings, heels and a blazer.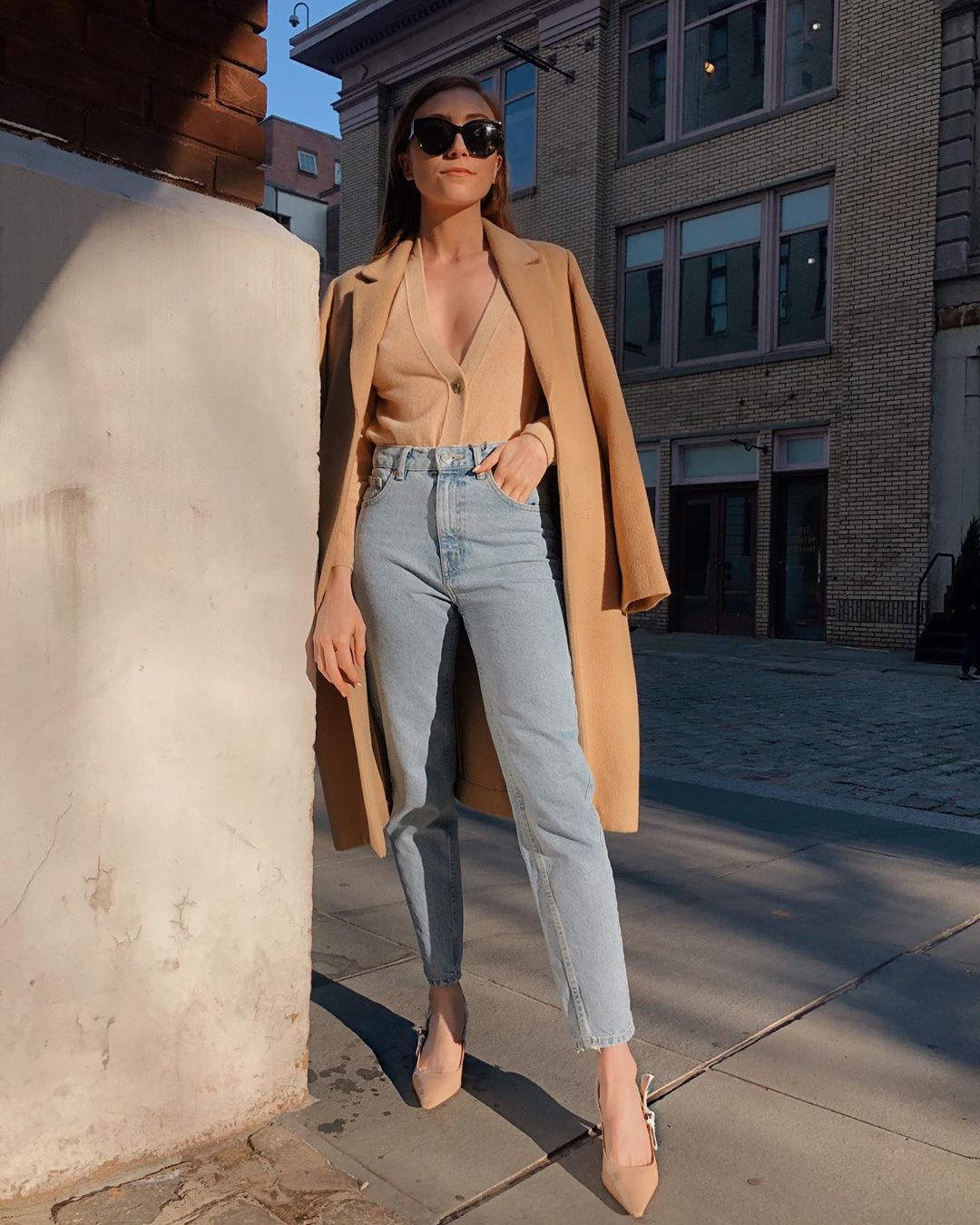 Are there any outfits/trends you regret wearing?
Definitely! Went through a Jeffrey Campbell boot phase back in the day which is always a funny one to look back on 🤣
Your biggest investment buy?
My Chanel Boy Bag.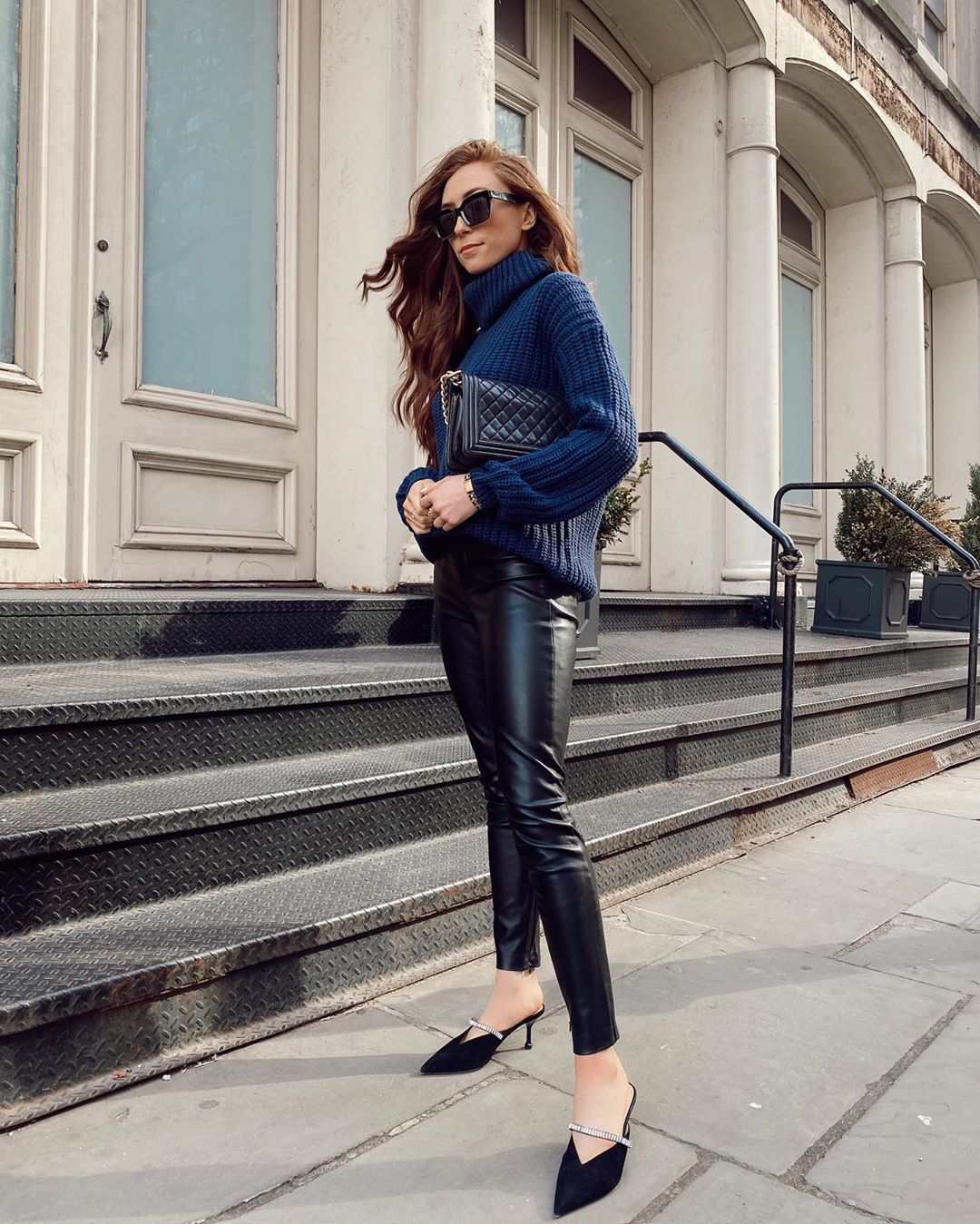 Your favourite brand to shop with?
I love shopping on sites like Farfetch or Brown Thomas as they stock most of my favorite brands. I love brands like Ganni, Sandro & Maje. And I also LOVE Australian brands. Some of my favourites are CMEO & Keepsake.
The best style advice you've ever received?
Less is more.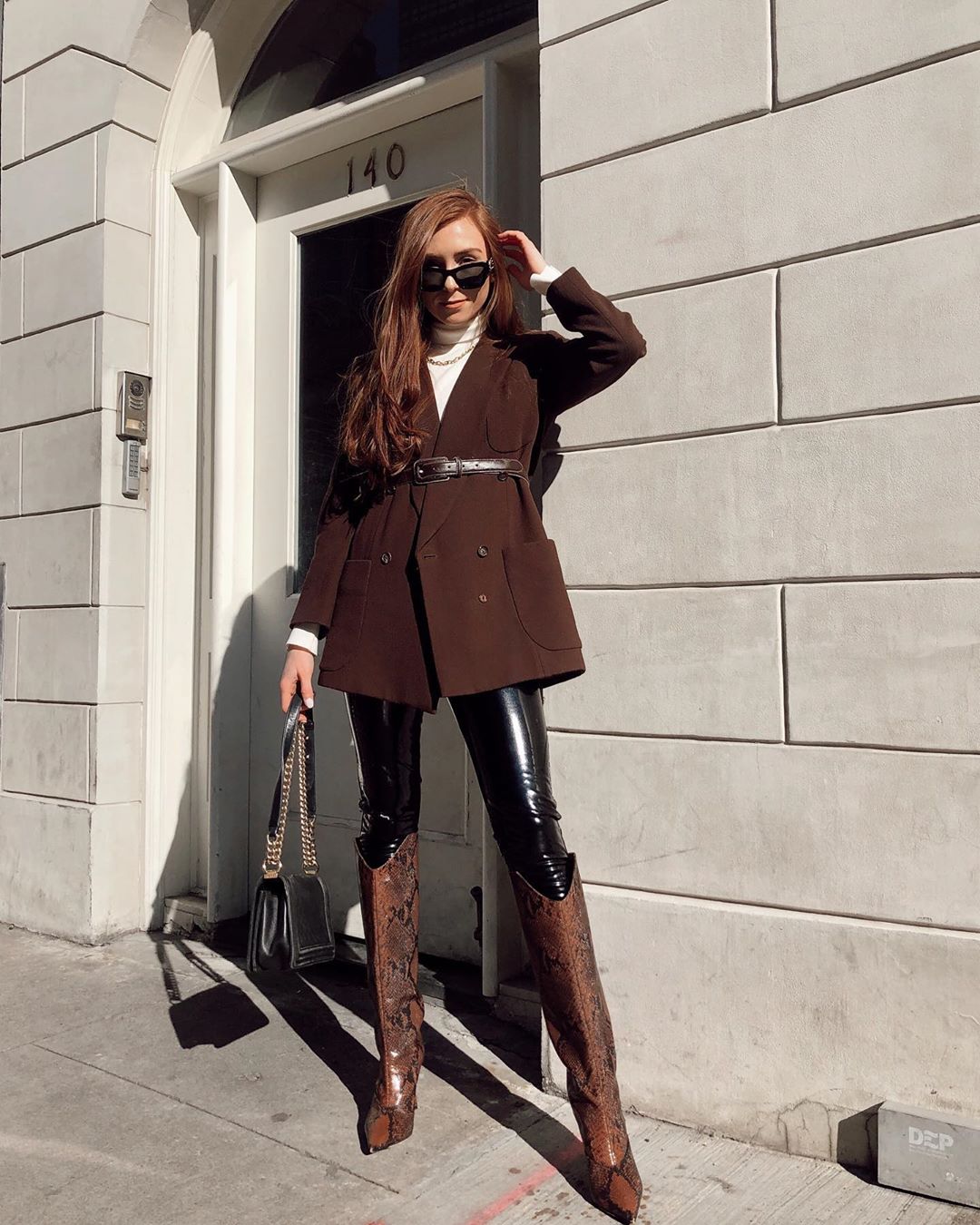 What outfit makes you feel the most comfortable?
A monochrome look. I love wearing all-white, all-black or all-camel.
Staple pieces for a holiday wardrobe?
A white beach dress, neutral colored flat sandals that go with everything & a large tote for the pool/beach. I recently invested in a Celine one and I use it so much!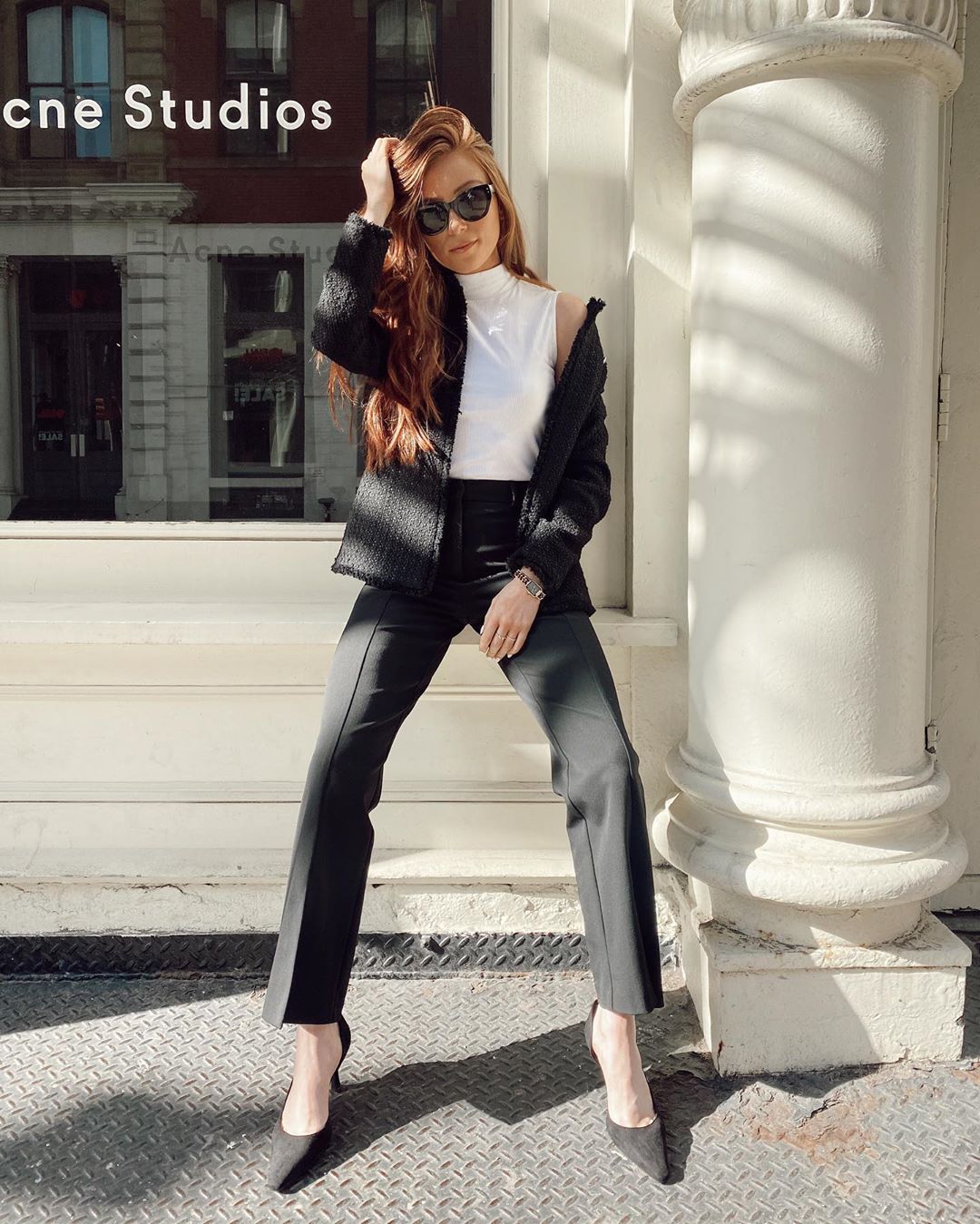 What is your next buy/what are you lusting after?
I'm currently drooling over the new Bottega Veneta bag with the gold chain detail- it is so beautiful!
Is there a particular piece of jewellery that you wear all the time?
I always have the same rings on. Some of my go-to rings are from LAGOS and Loulerie. Oh and I never leave the house without a watch. Either my Apple Watch or vintage Chanel one.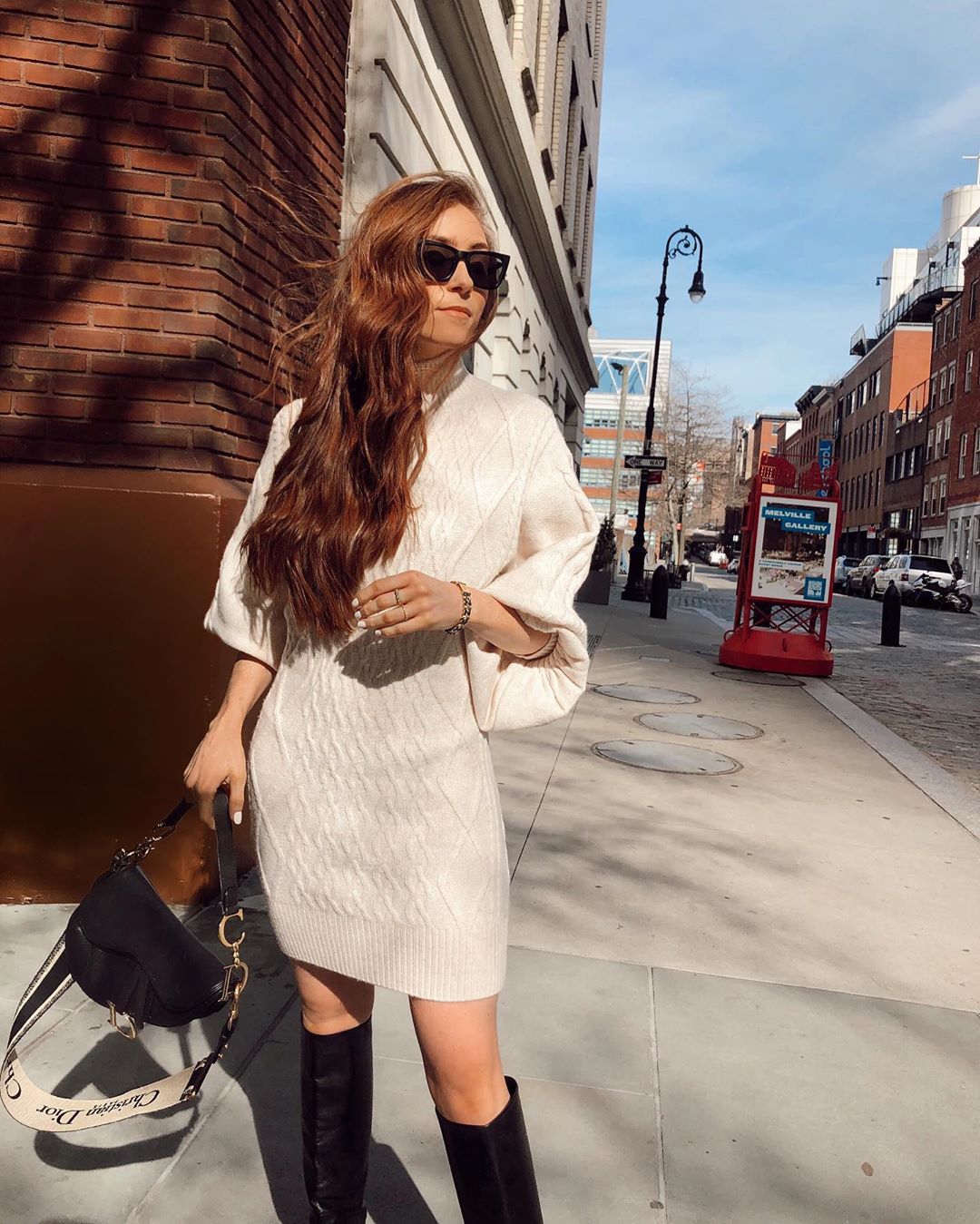 Who is your biggest style icon?
Victoria Beckham- she has the best style & is just an overall icon isn't she?
Would you say your style has changed at all since moving to NYC?
Yes it definitely has – I feel it has gotten a lot more minimal. New Yorkers wear a lot of neutrals (& a lot of black) and I think that has rubbed off on my wardrobe in a big way. It has also taught me to buy quality over quantity which has been the best lesson I could have learned. Women here buy really well and invest into things they'll have forever. Maybe it's because our wardrobe spaces are tiny, haha!