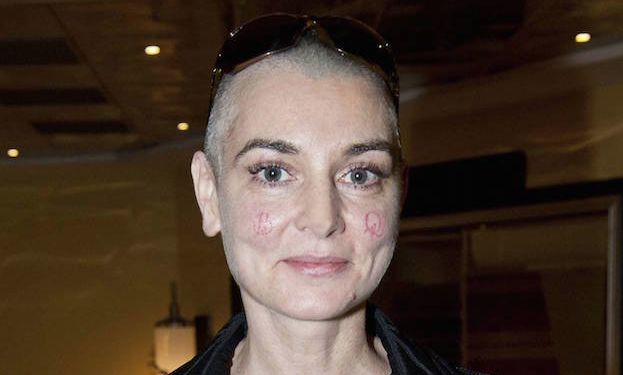 Legendary Irish singer Sinead O'Connor has spoken honestly about her plans to return to performing following her struggles with feeling suicidal.
The 52-year-old has been taking a break from recording music as well as performing, following years of receiving treatment for mental illness.
Now, Sinead says she is ready to return to the public eye.
'I'm rebuilding my life,' Sinead told Dave Fanning on RTE 2FM radio.
'I'm missing it (performing)… it's what I do.That's why I've come back in as well… partly to let people know I'm around as well because it's been four years since I did anything.'
The Nothing Compares 2U singer also gave her fans an insight into how she had been feeling over the past three years, and how she overcame the darkest of times.
"In my case I wouldn't necessarily define it as mental illness… what happened was there were things going on in my life that made me feel suicidal," she revealed.
"If I hadn't been in hospital for three and a half years… I wouldn't be alive to sit here talking,' she admitted adding that 'perfectly sane people feel suicidal.
"What I learned over the past three and a half years and what can be done and learned if that you learn to tolerate those feelings without becoming so distressed that you either have to act on them or go to hospital."
Sinead recently recorded an interview with US television personality Dr. Phil in a one off special – and spoke about the struggles she had been facing.
Wishing Sinead all the best!