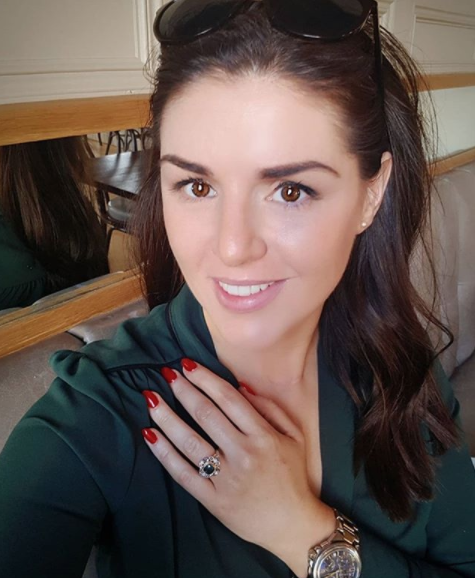 Sile Seoige announced last week that she is engaged to long-term love Damien O'Farrell.
The TV star took to Instagram to share the exciting news and share photos of her ring.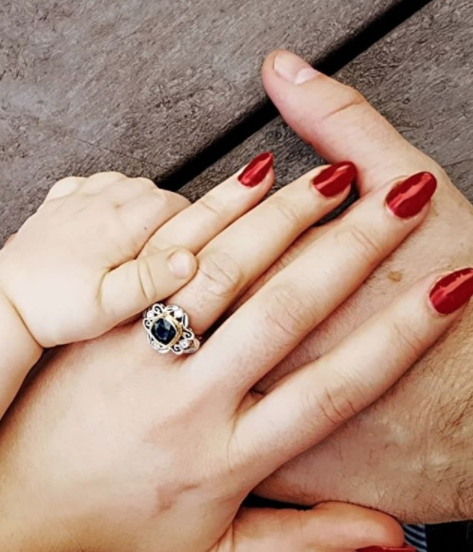 Fans and followers took to the comments to congratulate the happy couple, and compliment them both on the ring.
The stunning ring, which was designed by her fiance and sister Grainne, who runs a jewellery company is certainly not the usual white diamond engagement ring.
Taking to Instagram this week, she explained the idea behind the unique ring.
"Anyone who knows me well knows I was never that bothered by rings but I love this so much (it says it all really!)"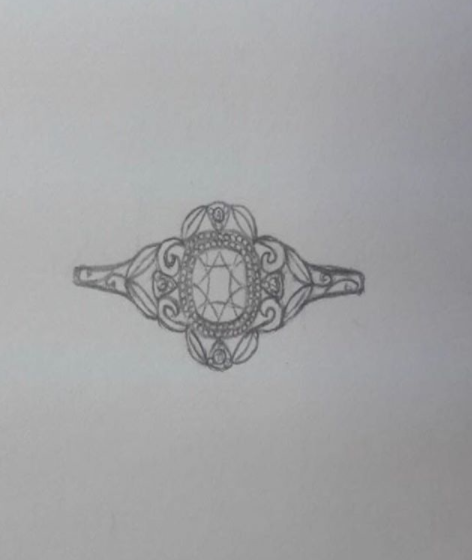 "This is what she told me about it and why she designed it, the way she did… 'It's a hand-made cushion cut green sapphire in an organic, Art Nouveau inspired yellow and white gold setting.
The design was inspired by your love of things organic, I wanted to give a natural, feminine feel while still being glamorous so there is beading on the leaves and a sprinkling of diamonds that catch the light in a subtle, elegant way.
Grainne explained: 'I'm a fan of mixed metal – it's very versatile, so we used yellow and white gold to give a three-dimensional look, modern look.'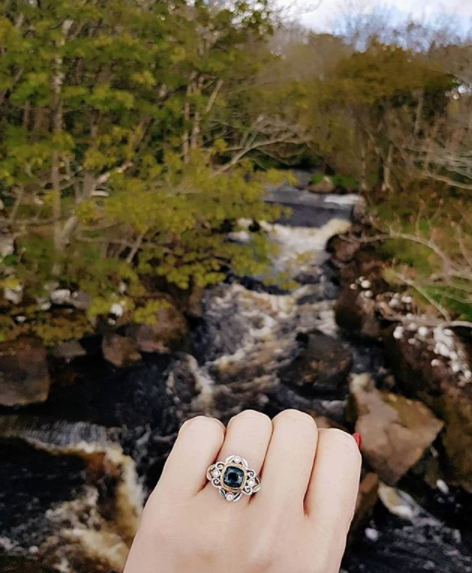 'The ring is low profile with no sharp edges which is practical for a new mother and I always knew you loved the colour green so a green sapphire was chosen for its beauty and also its spiritual chakra meaning which I knew you'd appreciate!'"
Sile also thanked people in the post for their well wishes.
"We are really touched by all the good wishes! A massive thank you from us. Himself has banned me from posting a pic of us online, but we're really happy!"
Read more: "Completely blown away, Sile Seoige reveals her engagement."