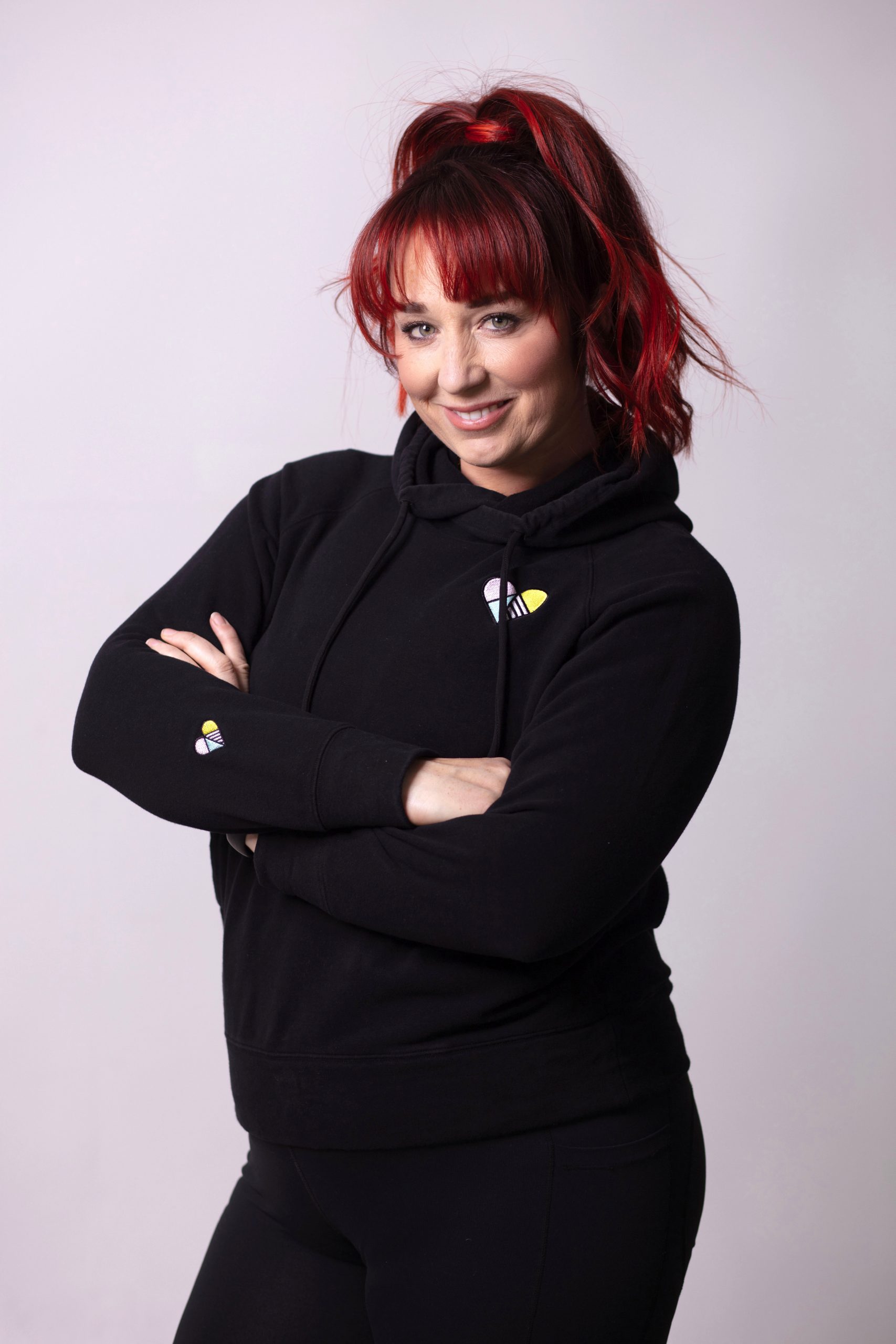 Ever wondered how someone makes it as their own boss? What it takes to run your own business? Here at VIP, we love speaking to some of Ireland's top business people to find out the secrets to their success.
This week we chatted to owner and founder of Peachylean, Sharon Keegan. As well as chatting about her fitness and athleisure brand Sharon shared how she strikes a work/life balance, challenges she's faced as well as her plans for the next five years.
Have you always dreamed of owning your own business?
When I was a young child my mother had a shed in our back garden, it stored numerous items including our coal bunker. When my pals called at my house to play mammy's with their dolly's you'd find me in that shed with my mini typewriter, scribbling letters and posting them in our neighbours post-box covered head to toe in soot.
My Mam and Dad were both entrepreneur's, I loved that word, entrepreneur, I certainly wanted to be like them. Growing up I never saw many female entrepreneurs, so, I decided at a very young age that that's what I wanted to be.
What have been the biggest challenges you have faced?
Being a female founder and mammy to two young boys I have built this business while choosing to be at home with my babies, that has been the most challenging experience. Trying to juggle mammy duties with emails, advertising, social media, packing all the orders in my sons box bedroom that we turned into a makeshift fulfilment hub. It was tough and you need to be made of strong stuff to juggle all roles. Thankfully now the boys have school and creche so it's a lot easier to manage.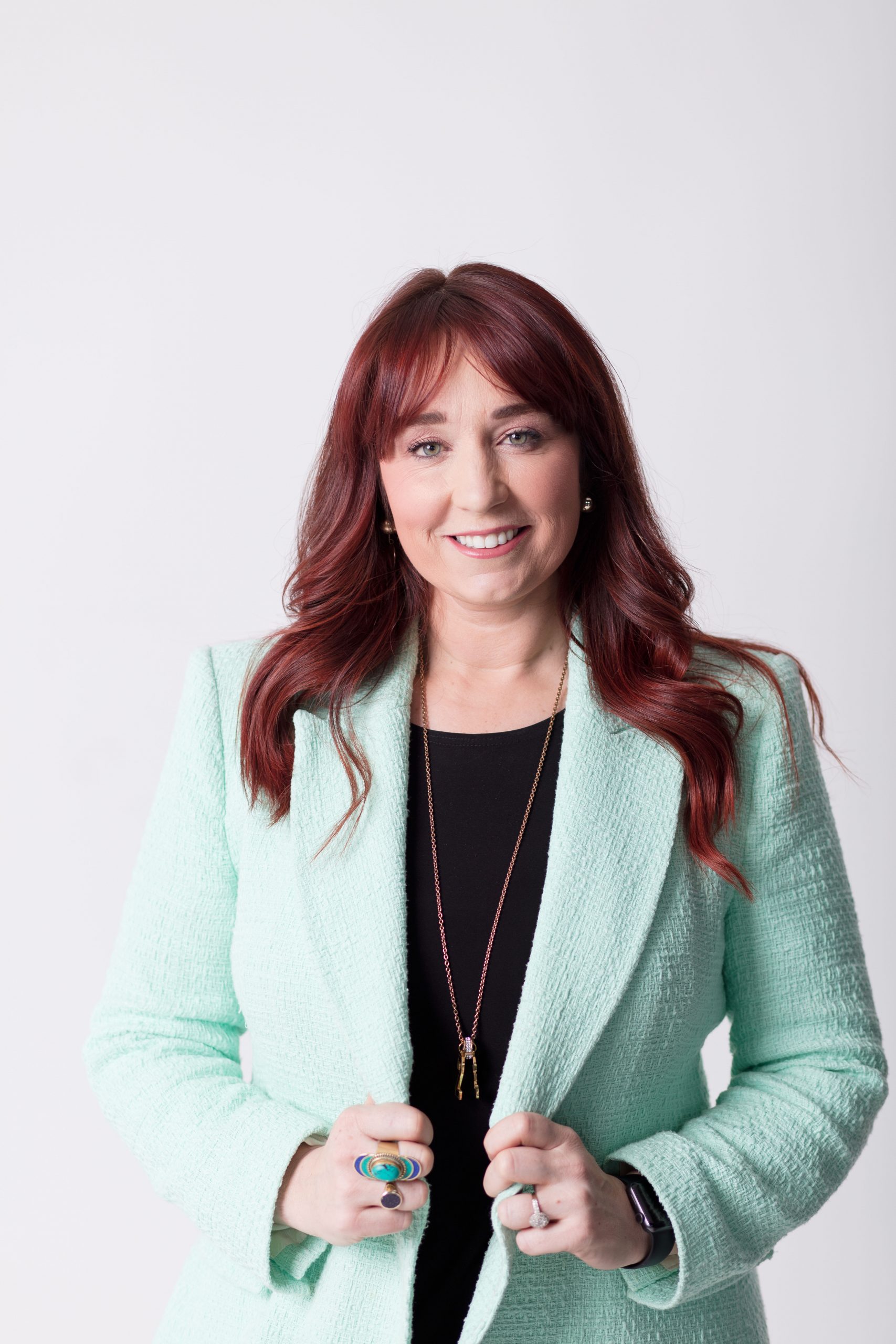 How do you balance work/home life as a business owner?
I don't. As I sit and write this I look at the clock its 8:30pm and I'm sitting in front of the TV while ticking off the last few items on my to do list. When you're a business owner you do not have a work life balance, your life is your work, it's like an extension of your body, a limb or some might say your baby. It's with you every moment. I am working hard on having more balance in my life but the truth is, I love what I do, I wouldn't have it any other way.
Do you find that you often bring your work home?
Yes, I have always worked from my kitchen table in Walkinstown Dublin. This is my HQ, and the pandemic showed us that we can manage business remotely and efficiently from anywhere in the world so this works for me for now.
To create a cut off from work and family life my partner Sean built a man cave in our garden (a shed) he uses half for his music and the other half is now my office. When I want to work I work there and when I shut the shed door I can leave some aspects of work behind me.. My kids have a great way of letting me know that I'm needed as they get extremely loud, so with them I am either all in 100% as mammy or else they find ways to let me know about it.
What advice would you give a young woman who wants to be her own boss?
To spend some time learning about who she is, where she wants to be and dig deep into how she speaks to herself every day. Learn about your likes, dislikes and identify your core beliefs and values. I wish someone told me this when I was younger. I got so caught up in trying to please everyone and concentrated way too much on what people thought about me. I wasn't happy. This led to years of turmoil and uncertainty.
If you know you want to be your own boss… BOSS yourself first. Own yourself, your ability's, your confidence, own that voice in your head and only speak positively to yourself, if you can master this your potential is endless and you will truly make a great BOSS.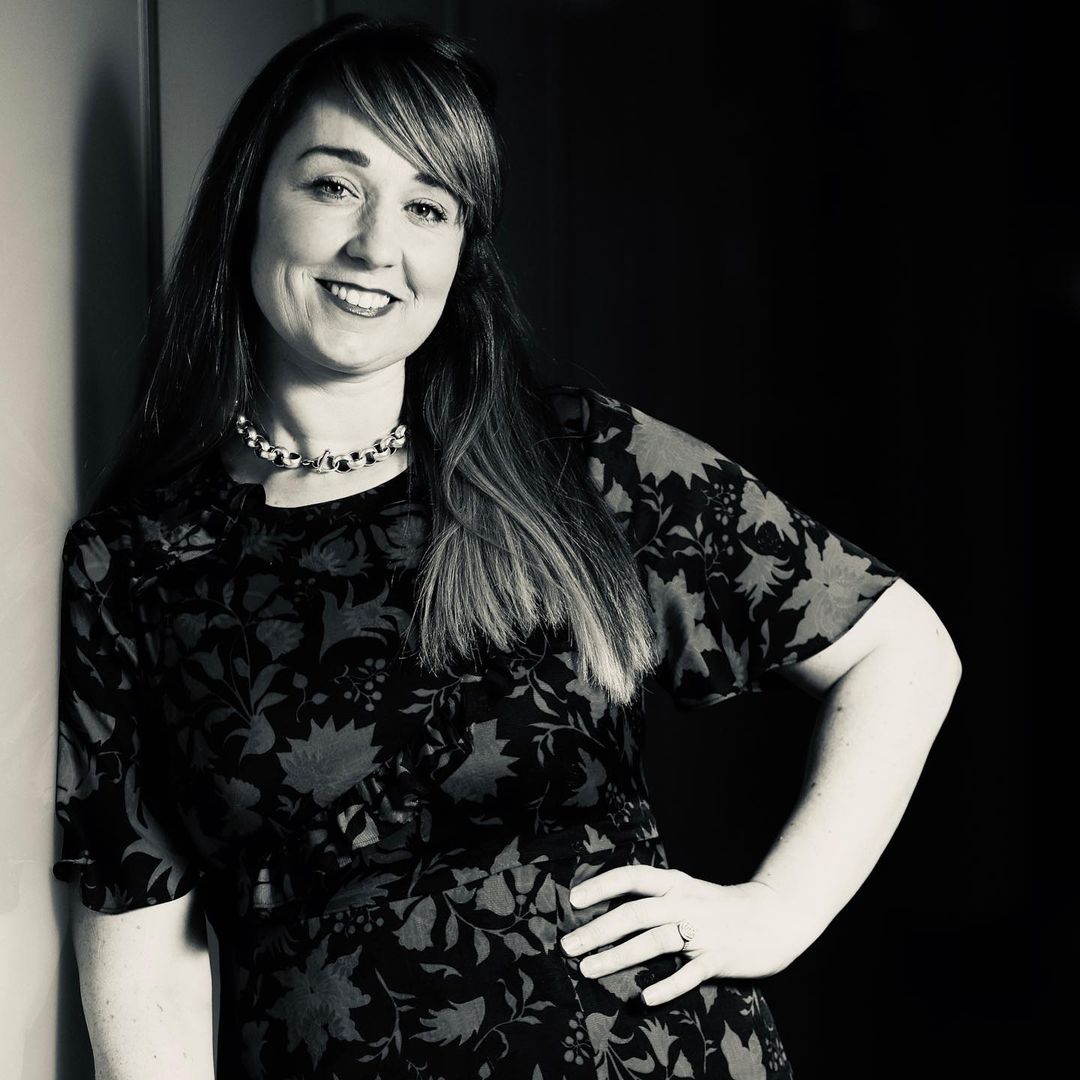 How important of a role do your team play in your business?
It takes the team to make the dream! Team is everything, and it's everyone's unique ability's and quality's that make's an exceptional team. I am attracted to people for their passion and confidence and their direct communication style. I like people who know who they are and where they want to be.
At Peachylean we are attracted to people who have great self-awareness and empathy for others. These are our values and core beliefs. When you surround yourself with a tribe of people with similar beliefs and values you can truly be your best self and nothing is unachievable, we encourage our team to shoot for the stars and cheer them on for doing so, your vibe attracts your tribe.
What do you wish you'd known when you first started out?
When I first started in business I had so many people tell me that our idea wouldn't work and the market was saturated. It's only ''wimmins leggings'' one man told me, you'll never gain investment or scale that company. If I had of listened to this man I'd never be where I am today, sometimes I thank him as he gave me a great reason to show him we could.
I now have the phase '' wimmins leggings'' coined on my desk to remind me every day that we can and we will. Never listen to the negative, in fact use it as ammunition and keep pushing forward. There will always be people who don't understand your vision but the numbers will never lie. If the numbers are there, JUST KEEP GOING!
What has been your biggest business mistake? What lessons did it teach you?
When dealing with international manufactures you can sometimes miscalculate and lose yourself in a mountain of emails not paying attention to the detail. I once sent 5k to the wrong manufacture and it took me a year to get the cash back. I remember pressing send on the transfer and immediately knowing I'd done the wrong thing.
365 days later we got the cash back but let's just say it wasn't a pleasant experience. The lesson I took from it was that maybe I wasn't the best person for that job anymore. I was overloaded with work and I needed someone with a calmer and more attentive head on their shoulders. Stick to what your good at and look to work with someone who is epic at all the rest. A lesson I am now very grateful for.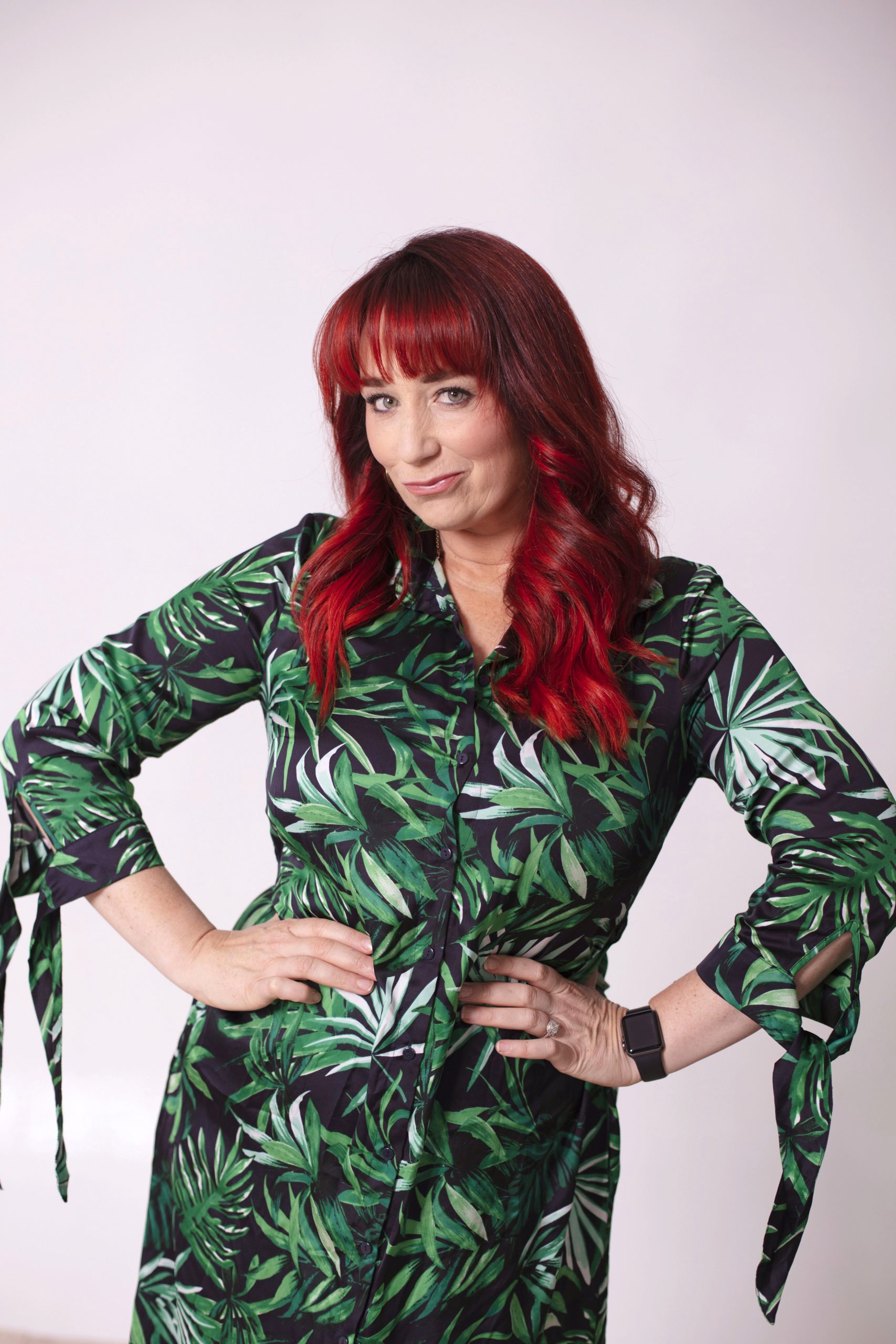 What has been your biggest achievement?
Apart for having my two sons, who are my biggest win in life, winning over three formidable dragons on the BBC1 show Dragons Den was a real moment. I grew up watching the show and always visualised myself walking through the lift doors. Looking back it seems a little surreal, but the outcome and feedback was overwhelming positive. I feel very proud of our team and all we have achieved together this year, we will hit a dream milestone at the end of 2021 allowing us to do great things for our customers in 2022.
What woman in business inspires you the most?
I am inspired by the everyday hero. So the single mom of four boys, working part-time in the day, raising her boys, cooking dinners, doing washing, making lunches and then still finds the energy to work on her start-up at night. This is the women who inspires me, she is the grafter I aspire to be like, the dreamer, the strong women who against all odds makes it work, and someday she gets the pay-out she deserves. This women gives me the inspo fire and I champion her to win.
What are your plans for the next five years?
Over the next five years Peachylean will empower and educate women all around the world to love their selfie and get moving for their mind. We will launch our digital courses empowering women to learn how to love themselves and take back control for themselves.
Our range and offering will extend in Q4 offering new and bright designs. Our event's and community offerings will be stronger than ever. You'll see Peachylean all across the UK, EUR and the USA. In five years I hope to look back at all we have done to empower these women with immense joy and pride.
You can shop Peachylean here.