Rosie Connolly is one of the biggest influencer in Ireland and she has always been proud to use her platform to help those around her.
Last year, Rosie and her company, 4TH ARQ raised funds for Breast Cancer Ireland.
This week, the entrepreneur was able to see where that money went as she toured the new Breast Clinic at Beaumont Hospital.
She shared the incredible achievement on social media, with pictures of her meeting staff in the new clinic.
"Last year, with the incredible support from you guys @4tharq , we managed to raise over €73k for @breastcancerireland and to help fund the new Breast Clinic at Beaumont Hospital…" she explained.
"Today, we got to have a tour of the facility and see just how much you've all made a difference to the research that happens daily at the centre. Hearing how far breast cancer research has come and just how close they are to having major breakthroughs is so inspiring…"
"Thank you to Professor Hill and @aisling.hurley.98 for today Fire in our bellies to get working on a bigger and better campaign to continually aid the funding for Breast Cancer Research… "
Last October, Rosie released a limited edition pink loungewear set through her brand 4th ARQ, to mark Breast Cancer Awareness Month.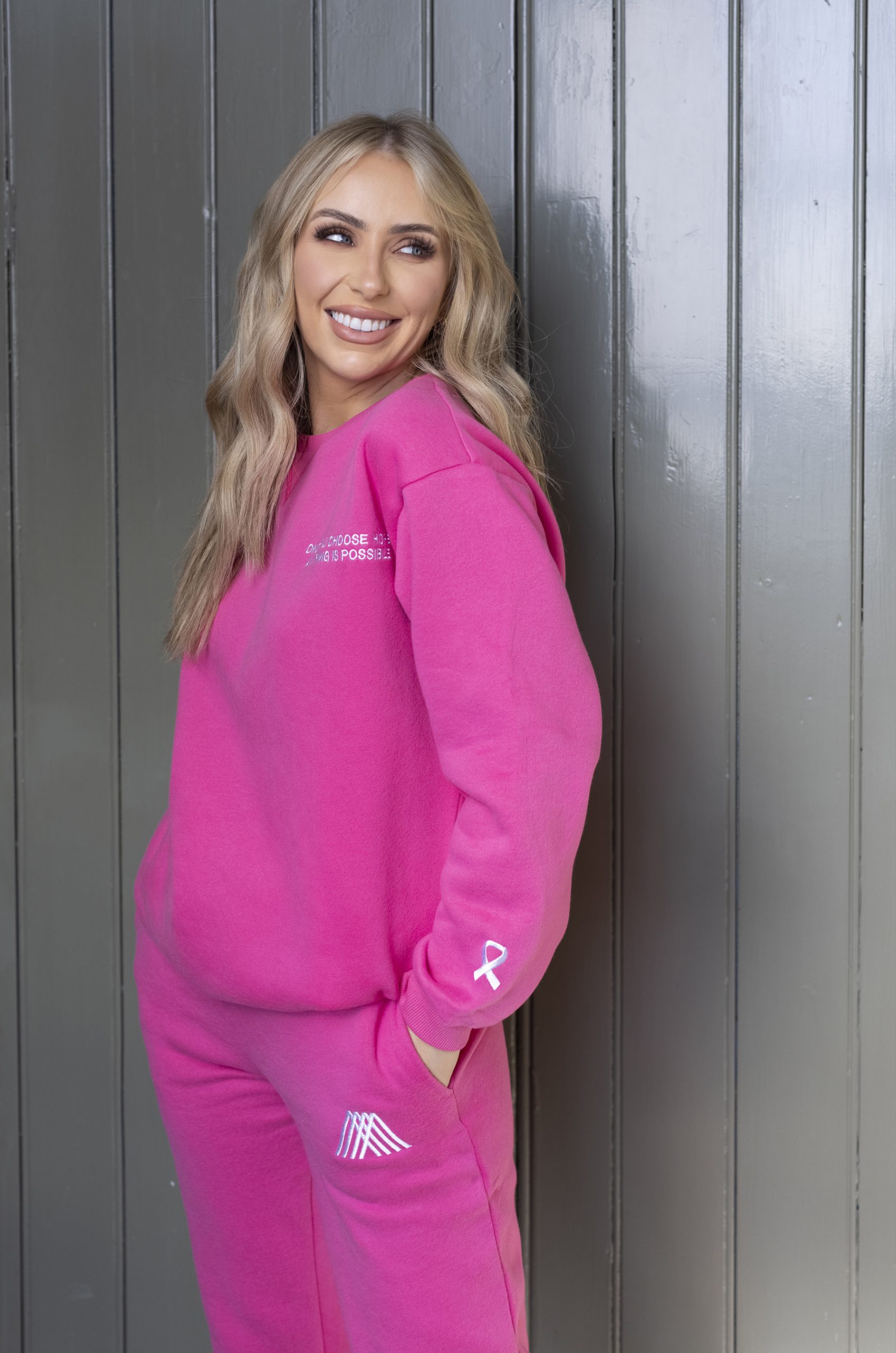 All proceeds from the sale of the tracksuits were donated to the Irish charity to help fund research into the disease that affects so many people.
The charity is incredibly close to Rosie's own heart, as her mother battled breast cancer a few years ago.
She also opened up about her own breast cancer scare in October 2020, after she found a lump in her breast, which thankfully turned out to be benign following a biopsy.