Rory Cowan has revealed that he suffered a leg injury backstage at the Olympia Panto, Polly and The Magic Lamp.
The former Mrs Browns Boys star has been acting in the panto alongside Erin McGregor, Jake Carter and James Patrice this festive season, but has had to add a crutch to his prop list this week, following a calf injury.
Taking to Instagram, Rory shared the news, as well as a snap of his first performance on stage with his new crutch!
"Well here I was last night hobbling around the stage of @OlympiaPanto. The show was the funniest yet. There's an Irish dancing scene I had to do on one leg.
"The cast and audience were in hysterics. But the show must go on!"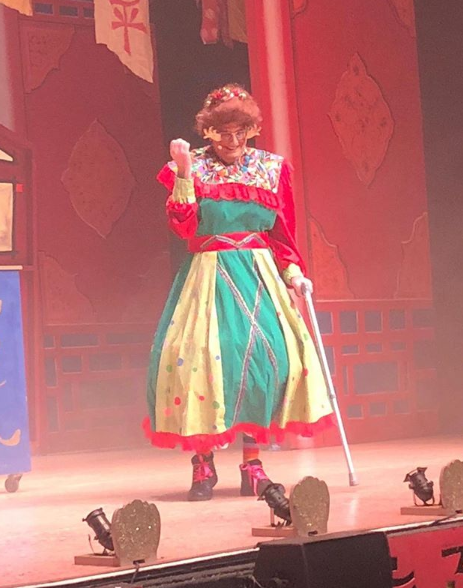 Poor Rory!