It looks like Rod Stewart is a fan of Ireland.
The crooner played in Ireland last year before announcing two more in the summer of 2023 and now he has confirmed that he will be returning for a very special gig in 2024.
Yes, if you didn't get the chance to see him this year or you just want another opportunity to sing along with Rod, you can get your hands on tickets.
He will play a "one-night-only" gig in Dublin next summer.
The 78-year-old will play at the Royal Hospital Kilmainham on Sunday, May 26th.
Tickets will go on general sale on Thursday 23rd November at 9am. So mark your calendars!
The event has been described as a "very special" concert, so diehard fans are sure to be on hand to boogie the night away.
Rod has been an icon in the music scene, first bursting into the world back in the sixties. Since then he has released 31 albums with his latest release taking place in 2021.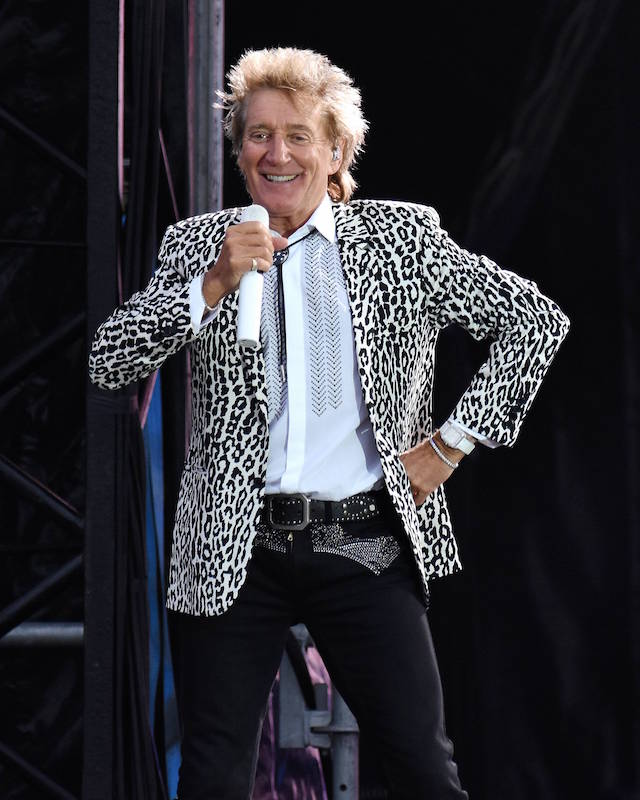 He has twice been inducted into the Rock & Roll Hall Of Fame. The first time was in 1994 as a solo artist, with the honour presented by former bandmate Beck.
Stewart's second Rock & Roll Hall Of Fame induction occurred in 2012 as a member of the Faces. Being sick with the flu, he was unable to attend the ceremony and reunite with his former bandmates. Later that year, the memoir Rod, sharing his career memories in his own words was released.
You can nab tickets from Ticketmaster on Thursday 23rd November at 9am.