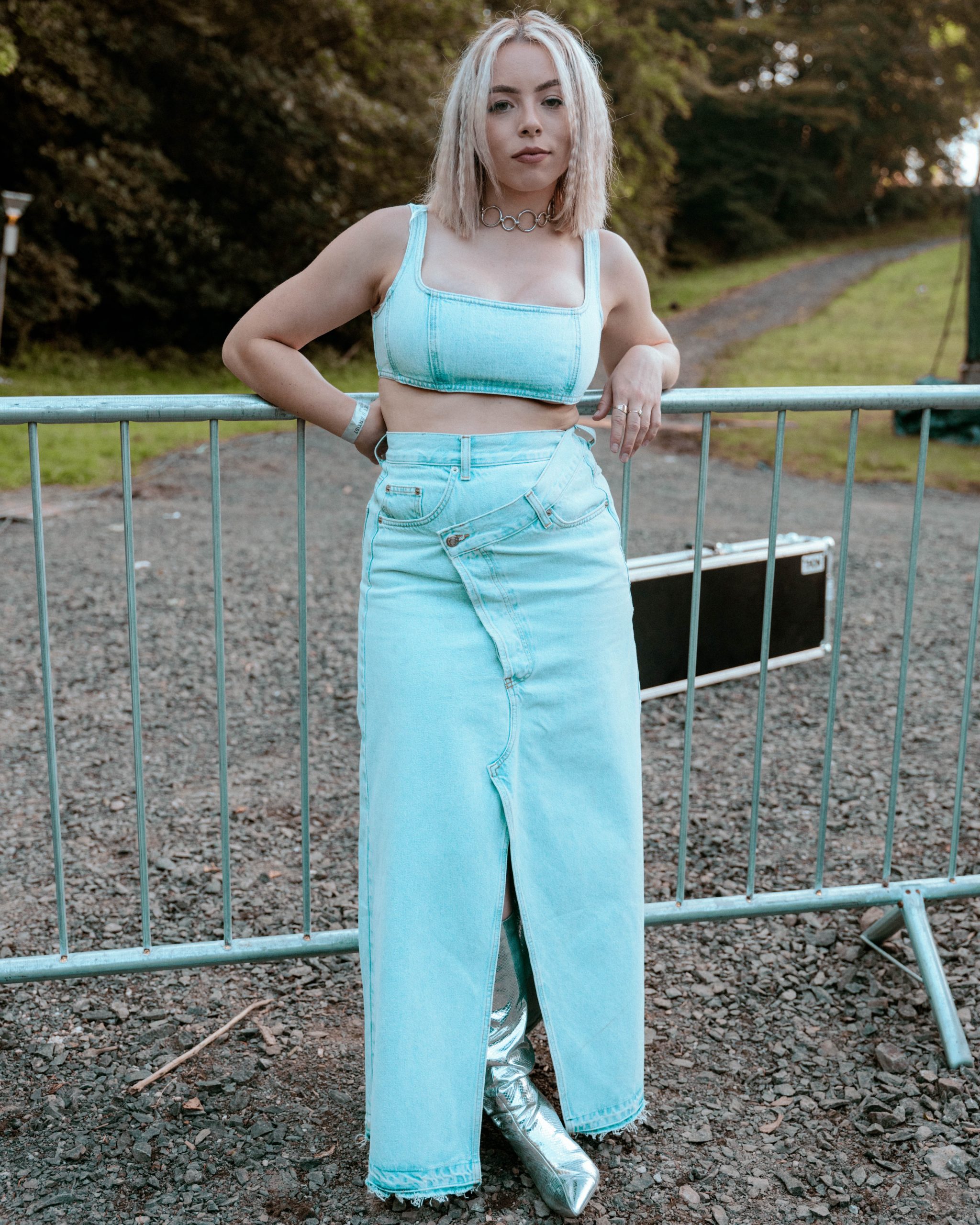 The summer months are all about festivals.
Singer Fya Fox is the queen of the festival circuit. She has been popping up on stages across the country over the last few months.
Next, we'll see her on the Indiependence Festival Stage down in Cork in August.
VIP Magazine caught up with Fya to chat all things music, life and her inspirations.
Hey Fya, how are you? How excited are you to take to the Indie stage?
I'm so excited. It's the first time I'm playing it and it's actually the first time I've ever been to it, so it's very exciting.
You've been making music for a few years now, but when did you fall in love with music?
I think everybody says this, but when I was growing up I was always singing around the house. My mother took me to classic lessons because that was the only thing in our area music-wise. So I actually started off as a classical singer. Some of the guys in the area were in a cover band so then I started singing with them. Really from there, it progressed into songwriting so that's how I started.
Obviously, your mam was on board from day one. But how did other people in your family take the news that you were becoming a full-time singer?
It was really funny. My mother was completely on board but there were a lot of people in the background who were like, "Is this. a real job?" But my mother has always been so supportive. But some people are still like, "Oh are you still doing that music thing?" But sure look!
You mentioned you had a big trip this year…
I was in Nashville for a family holiday this year. It kept getting delayed because of COVID but we finally went and it was amazing. I would love to go back and write there. Or collaborate with someone.
View this post on Instagram

Are you inspired by country music?
I come from a rural area between Armagh and Monaghan. So Irish country music is massive here. American country music is my guilty pleasure, The Judds, Shania Twain, Chris Stapleton. I have a soft spot for them.
Who is your biggest musical inspiration?
Definitely London Grammar. They have been a massive, massive inspiration.
What music are you working on right now?
I finally released my song Ghost and I have a few songs in my little "go pile". I've been writing a lot of music recently as well. I was kind of changing and progressing my sound as I've been releasing, so I'm super excited to release these next couple of songs I have sitting waiting. I think they are a true reflection of where I want to go with my career and my music. So I'm writing loads, recording loads and making plans for 2024.
Is an album or an EP in the cards right?
I have a niggling feeling that I need to do an EP. Singles are the way to go at the minute and everyone is doing that to get exposure. But as an artist, I have this feeling that I need to do a little body of work. Maybe a small EP.
What is your biggest achievement?
Hearing my music on the radio is really surreal. Or when someone texts me telling me they just heard my song, it's unreal. It's something I always wanted to do so that's my proudest moment!
Hearing your music on the radio must be nice, but what about playing live?
It's a completely different feeling. It's electric. I still get so nervous. Even though people saying I don't look nervous, I am absolutely s***ting it. Seeing people's reactions live is incredible, especially after COVID. Lots of people have listened to my music on Spotify but when they hear it live it's a whole different thing.
You're no stranger to festival stages, would you like to go on your own tour at some point?
I would love to. But I think I'm still building my profile as an artist. I would love to do a mini Irish tour. I would love to support a bigger artist. That is something on my to-do list.
Who would you like to support?
Someone major is Lana Del Rey and Florence and the Machine. They are major inspirations to me. If I were to support anybody it would be them.
Before we let you go, what is next for you?
More music and maybe an EP at the end of the year.
Indiependence Festival is set to take place in Mitchelstown, Cork over the August bank holiday weekend from the 4-6th.