View this post on Instagram
Richie Sadlier has given an update on his wife, Fiona's pregnancy after the couple headed to their 21-week scan.
The pair had been facing fertility struggles throughout their relationship. And Richie confessed that they were going to face a "high probability of fetal abnormalities".
However, during their scan this week, they learned that their baby was completely "healthy".
Sharing a picture of himself and Fiona in the car with a picture of their ultrasound, Richie wrote: "UPDATE: our 21-week scan went great!! So far, everything is measuring healthy and normal, and the pregnancy has been really smooth for Fiona (we were previously told we'd face a high probability of fetal abnormalities). This baby is a little miracle worker."
He continued by remembering their last heartbreaking pregnancy: "Our scan took place in the Merrion Fetal Clinic this morning, in the same room (and with the same member of staff) where almost exactly a year ago we were told we had a "pregnancy of uncertain viability" when there was no heartbeat detected.
"We were told to return for another scan the following week for confirmation. Heartbroken, we left together that day not knowing whether to fully mourn the loss of the pregnancy or encourage each other to hold out hope for some miracle turnaround, which ultimately never came.
"Today is a much happier day, and we're bloody delighted. For those who are travelling a similar path, hope you've plenty of support xxx," he concluded.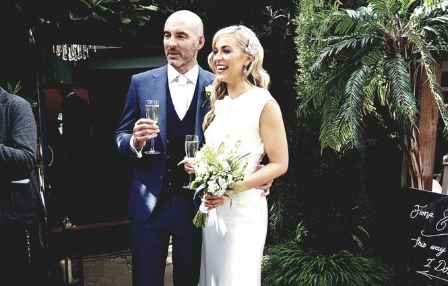 The couple, who got married three years ago, was previously told by specialists they could not conceive naturally.
They are set to welcome their first child in the new year.