VIP Magazine caught up with Dancing with the Stars competitor and Glee star Damian McGinity.
Damian, how are you feeling about taking part in Dancing with the Stars this year?
Excited and scared…mainly scared. I hope once we start, it'll turn to excitement.
What are you most looking forward to about the experience?
I am really excited about the challenge. I love trying to improve myself in all areas. I'm just going to face it head on, be really present and enjoy the experience.
You're living in the US full time now, but when you arrive home to Ireland, what's the first thing you do?
Yeah, I am based in Nashville, Tennessee. It was never the plan, but my life just played out that way. My work is mainly US based and I've met an American wife. I love getting home though and the first thing I tend to do on the way home to Derry from Dublin is stop for an Irish breakfast with my da. You can't beat it.
What are you watching on telly?
I'm on The Watcher at the moment. It's really good! My old boss Ryan Murphy [creator of Glee] keeps producing the goods.
What are you most thankful for in life?
Family, friends and my health. All of these three are on a par for me. I am genuinely so fortunate.
What have you learned over the last few years?
To be present – but it can be such a struggle sometimes. My brain can be very difficult to turn off. I think it's important to take everything a day at a time, and face what's in front of you, otherwise, it can be overwhelming.
What scares you?
Heights… and dancing [laughs].
What are you listening to at the moment?
I'm still on Taylor Swift's album, Midnights. It's really good.
What's your standout childhood memory?
Ah, I have so many amazing ones. I get quite nostalgic about playing football on the street. I feel like I was close to the last generation of kids who literally spent every second possible outside playing. I just loved that so much.
What are you reading?
I read a bunch of boring old business books. I wish I could say I read adventures and the likes, but honestly, I read things to learn and grow. I find people's stories really fascinating too, it helps add perspective, I think.
What's your favourite thing to cook?
Oh, I'm terrible! I can cook chicken and toast, not much else.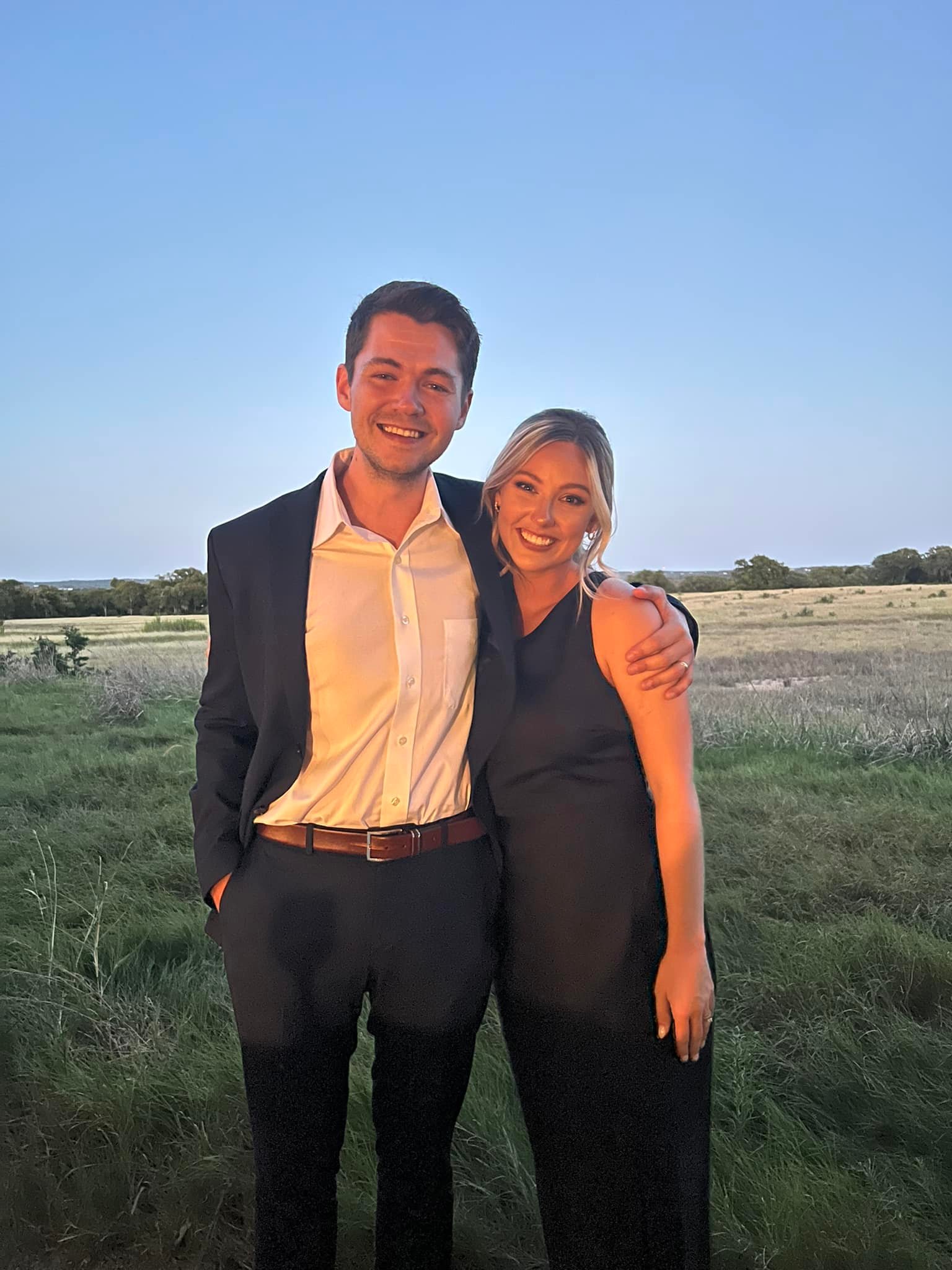 What's your ideal date?
I'm very low-key. For me, going for dinner and to the cinema is a dream and I'm fortunate my wife is the exact same. We love those kinda dates, they're the best.
What's been your career highlight so far?
It's really hard to pick one, but my favourites would be singing at the White House with Celtic Thunder, winning the Glee Project, then last year being Artist of the Month on The Today Show with an album I wrote.
What's been your proudest personal moment?
My wedding day was really incredible. If I could have one day to do all over again, that'd be it.
Who's made the biggest impact on your life?
I'd have to say my parents. I couldn't have had better foundations to grow as person and learn. Professionally, it'd be Phil Coulter; a great example of how to behave in a professional environment, and what it takes to do this job for a long, long time.
Where's your favourite place in the world?
Ireland. Truly! Outside of that, I love Spain, Perth in Australia, Hawaii and Nashville. I also lived in LA for 10 years so I have a soft spot for it.
What's your most treasured possession?
My headphones. I'd be lost without them.
What are your hopes for the future?
Longevity. I feel so fortunate to have done this job at a high level for 16 years. It's a blessing that I'm grateful for every day. I want to do it for as long as possible, work hard and entertain people. Not only entertain, but produce music that helps people.