Paul Mescal may have deleted social media, denying us of any new pictures of himself, but thankfully Phoebe Bridgers is here to help.
The American singer celebrated her 28th birthday this week.
But she really gave us a present, a new picture of Paul Mescal!
She posted two shots of herself with the simple caption: "28".
The pair looked relaxed as they soaked up the sun by the beach, with Phoebe shading herself with a slogan baseball hat.
Paul joined her for a second picture where he kept his eyes shielded with a pair of dark sunglasses. He made wearing chains famous, but he swapped his chain for a dainty hoop in his right ear and two gold rings, with one of them coming from the luxury brand Cartier.
Keeping himself cool, he was sipping on a frozen beverage.
We even got a glimpse at one of his three tattoos. Paul has a small swallow on the inside part of his upper left arm, a stag on his right arm and a small circular design above his elbow.
He previously spoke about the meaning behind his inkings, telling GQ back in 2020 that his swallow tattoo reminds him of home.
"My dad and I always used to go into the garden around March to spot the first swallows of the spring. It reminds me of him and home, I guess."
His stag tattoo is connected to Normal People and his circle tat is simply because he "just liked the design".
Although it appears as though they are in America to mark the singer's birthday, they could be making Ireland a more permanent base.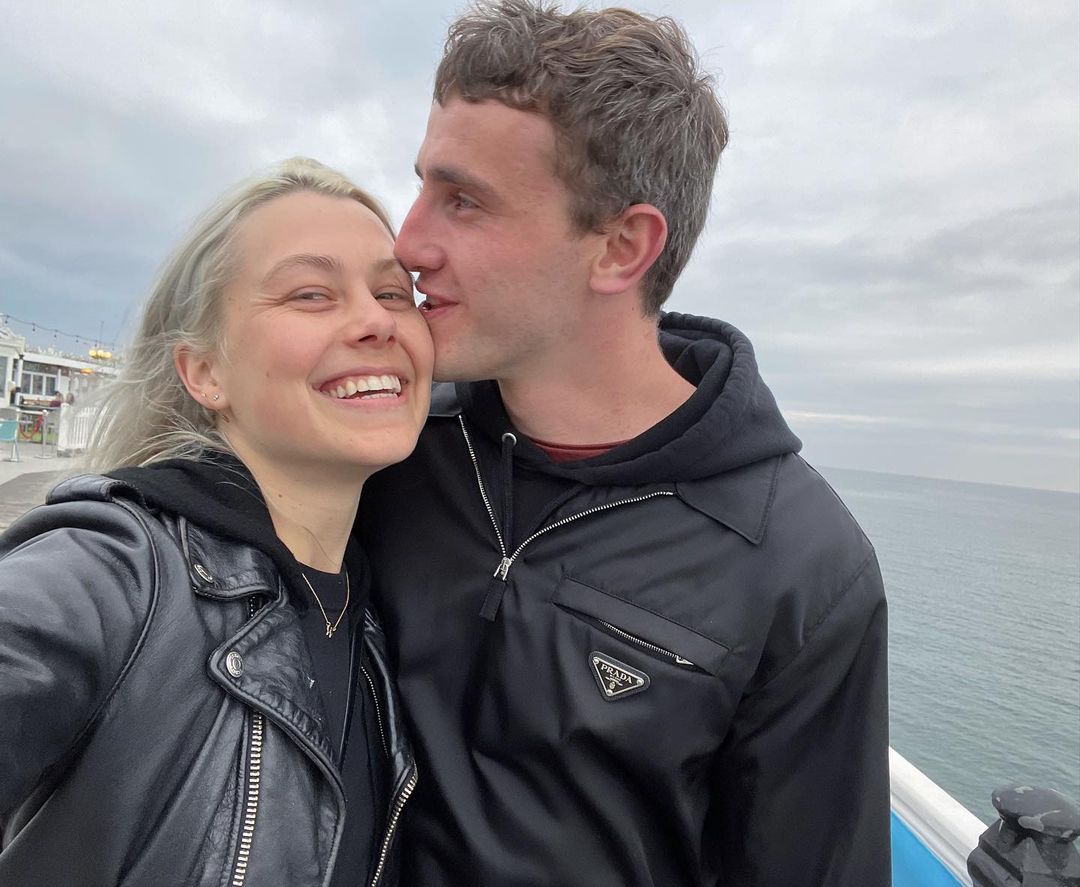 According to The Irish Examiner, the pair have their eyes on a home in Schull and are currently in the process of buying it.
We'll have to keep our eyes peeled for a Paul and Phoebe spotting!