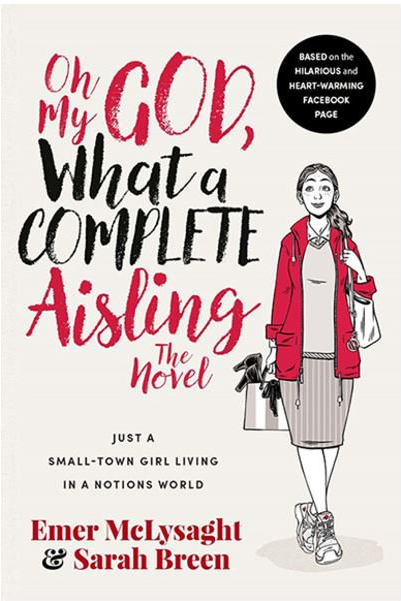 The hugely successful novel Oh my God, What a Complete Aisling is set to become a movie.
Element Pictures announced today that they have acquired film rights to the Irish best-seller, penned by long-time friends Emer McLysaght and Sarah Breen.
The debut, frequently hailed as Ireland's answer to Bridget Jones, published in Ireland in September last year claimed the number-one bestselling adult fiction title in the country for 2017.
Emer and Sarah, who are also onboard to write the screenplay, commented that "We are so delighted to be working with Element Pictures to bring Aisling to the big screen. Imagine! Aisling on the big screen! We've known this character for ten years so to be given the opportunity to take her from the pages of our beloved book and transform her into a walking, talking, caring (and judging, let's be honest) girl in front of a camera is beyond our wildest dreams. We can't wait to start!"
The book tells the story of 28 year old Aisling who lives at home in Ballygobbard with her parents and commutes to her good job at PensionsPlus in Dublin.
When a week in Tenerife with boyfriend John doesn't end with the expected engagement, Aisling calls a halt to things and soon she has surprised herself and everyone else by agreeing to move into a three-bed in Portobello with stylish Sadhbh from HR and her friend, the mysterious Elaine.
We are so excited for this!