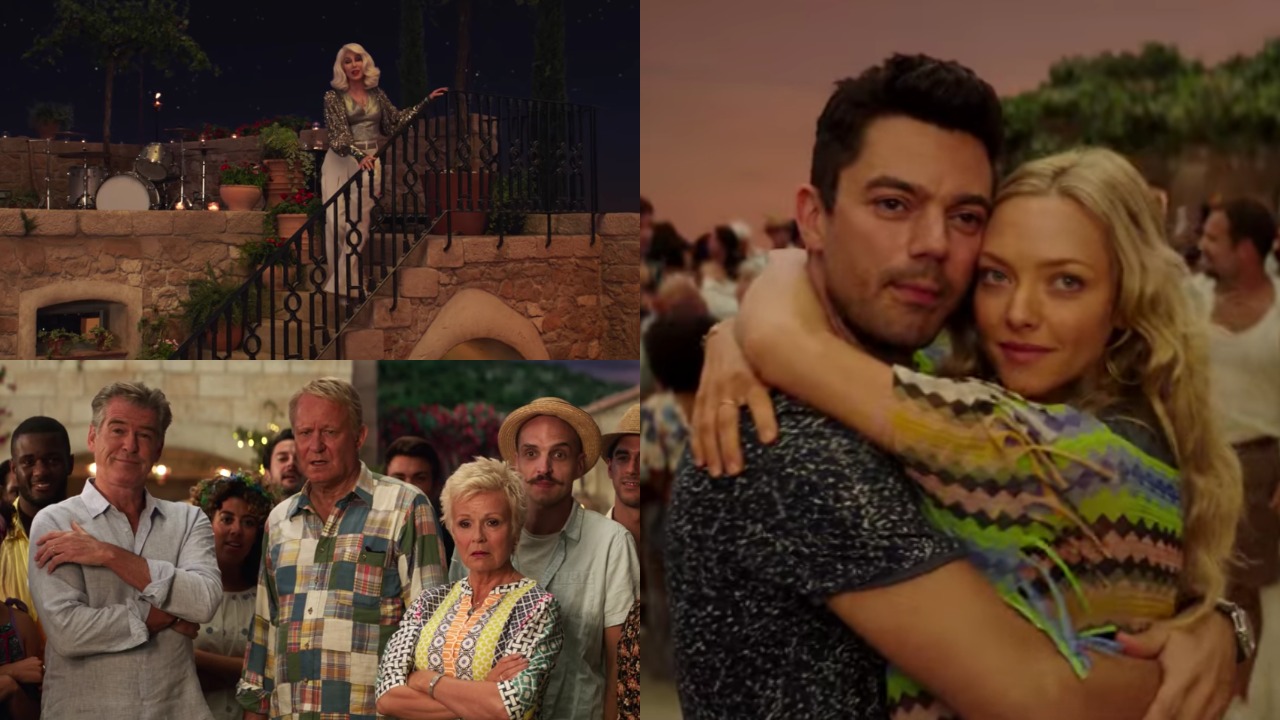 After months of anticipation and chat about the sequel, Mamma Mia! Here We Go Again is finally set to be released this summer.
The film will serve as both a prequel and a sequel to the first one, as Sophie finds out that she and Sky are having a baby. This prompts her to ask about her mother's journey when she was pregnant.
All of the original cast are returning including Pierce Brosnan, Stellan Skarsgård and Colin Firth as Sophie's three possible dads: Sam, Bill and Harry.
Lily James who recently played Cinderella in the live-action movie, will star as a young Donna (Meryl Streep) and the iconic Cher plays Sophie's grandmother.
In this new, final trailer, we get a glimpse of Sophie's journey into motherhood, with plenty of flashbacks about Donna's life before her daughter was born.
The movie hits cinemas on July 20th.