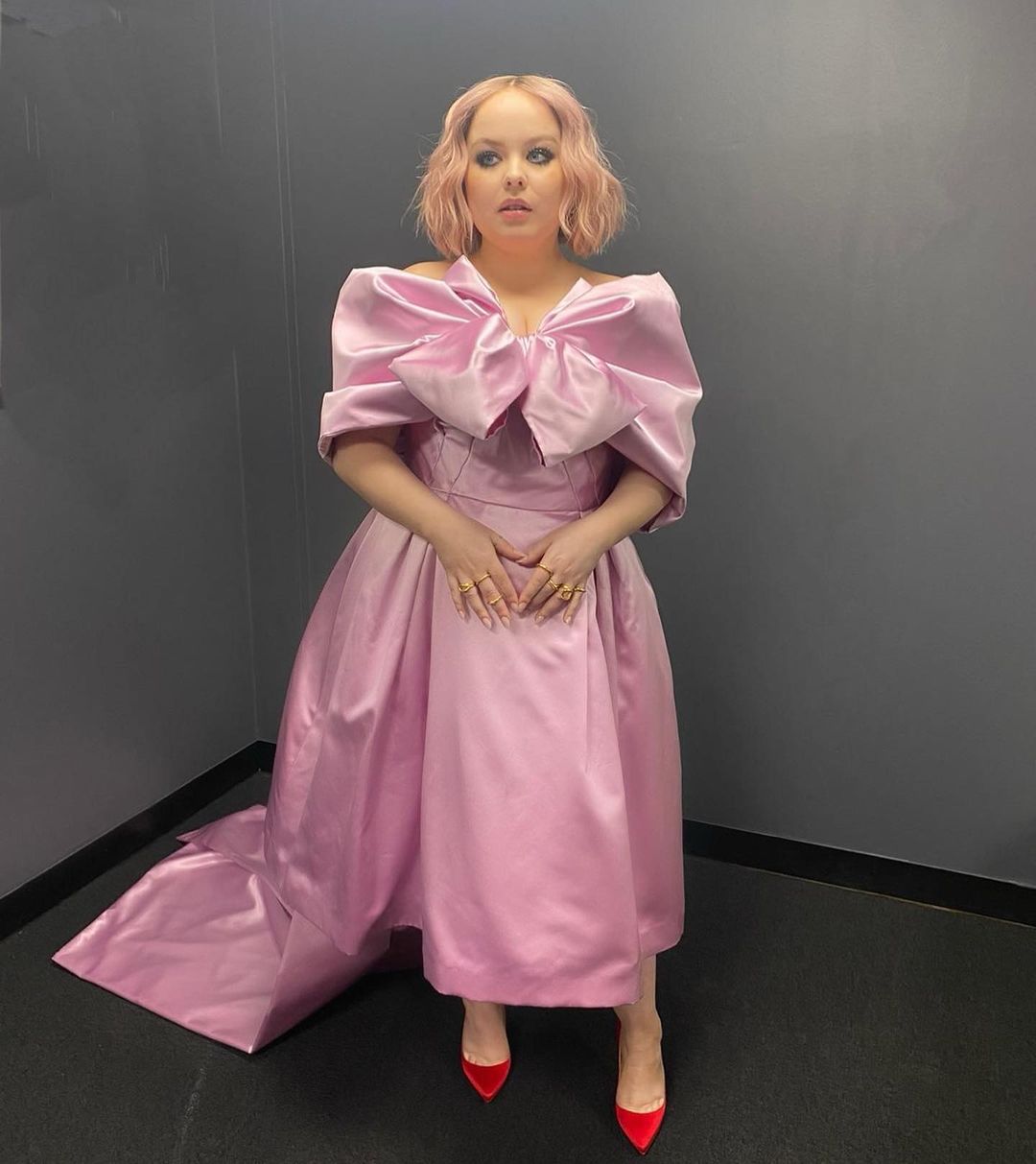 Imagine walking into Times Square and seeing your face on a billboard you didn't know was there…well that's exactly what happened to Nicola Coughlan this week and her reaction is so sweet.
The Bridgerton and Derry Girls star was taken by surprise in New York this week when she stumbled upon herself gracing a massive billboard in Times Square.
Posting an Instagram picture standing under the Bridgerton billboard Nicola wrote, "Just walked into Times Square and I had no idea this was there. I am both the giant yellow woman and the very small blue woman below her, 10/10 surprise."
This post comes after Nicola shared some sneak peeks into season two of Bridgerton on Instagram.
Posting snaps alongside her co-stars the Galway native said; "#Bridgerton Season Two!!! Lady Whistledown has some things to say…"
The first season of the show which hit our screens at Christmas 2020, quickly became the most streamed Netflix show of all time and was a runaway success. Fair to say that the pressure is on now for season two, and here's everything we know so far.
First of all we have a date for the next series which is fantastic news! After many filming delays due to the Covid-19 pandemic, the release date is March 25th, 2022.
In November last year filming wrapped on season two and Nicola shared a snap of a gorgeous cake to celebrate the final day of shooting captioned "And that's a wrap on Pen."
"I can't wait to share this season of Bridgerton with you, it's been a complete joy. I'm so proud and so excited for you all to see it. See you in 2022/1814."
In September we also got our very first teaser trailer for the show and it looks as if we won't be disappointed by what's to come.
The Derry Girls star shared that this next season is set to be "spicier" than the last and with the introduction of some new characters, we have a lot to look forward to!
Sharing the trailer to Instagram she said; "Bridgerton Season Two. You are truly not ready…"
View this post on Instagram
The second season is based on book number two in the Bridgerton novel series, The Viscount Who Loved Me, which focuses on the eldest in the family, Anthony Bridgerton (Jonathan Bailey) as he explores a relationship with newbie to the show, Kate Sharma.
Speaking with Entertainment Tonight recently, Galway native Nicola shared; "Kate [Sharma] is such a fiery character. She's like this strong, independent woman. We really wanted to get to that, and the fact that we get to tell [it] is a real privilege."
Also joining the cast for the new season is Calam Lynch, who you may know as John-Paul O'Reilly from Derry Girls. Calam will play Theo Sharpe, a hardworking printer's assistant. He will be joined by Rupert Young, who will play Jack, a young man with connections to some notable families.
Roll on March 25th!