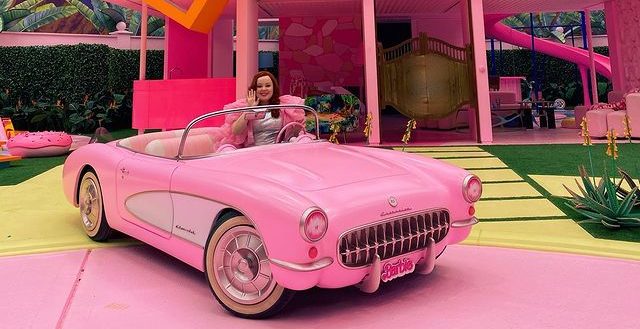 Nicola Coughlan had the time of her life on Barbie.
In a new clip, the Galway girl brings fans behind the scenes of the pink-tastic movie.
She even revealed the nostalgic meaning behind her costume as Diplomat Barbie.
In the clip, Nicola is getting her makeup down before heading out on set, even revealing that she has "prepped" by wearing her Barbie socks.

"I had all these Barbies growing up," she explains. "This is me and my Barbie car at Christmas 1992."
However, it was Sparkle Eyes Barbie who got the most love from Nicola in the movie as they recreated the dress for her character.
In another clip of her on set, she jokes that she wishes she had some friends before the rest of the cast including Alexandra Shipp and Hari Nef run over to join her.
Nicola previously shared that she was overjoyed to be cast in the Barbie movie.
View this post on Instagram

"When I found out she wanted to have me be part of @barbiethemovie, and then that I probably wouldn't be able to make it work because of my schedule I was firstly elated and quickly heartbroken," she shared on social media.
"So when I was asked if I wanted to pop into Barbieland even briefly my answer was an immediate, and very emphatic yes."
Barbie is now in cinemas