Nicky Byrne took the stage at the Aviva with Westlife earlier this month to the delight of hundreds of thousands of fans.
Now the dad of three is enjoying some well-earned time off.
Nicky and his wife Georgina Ahern, along with their sons, twins Jay and Rocco, and daughter Gia jetted off on their annual trip to Portugal.
The Westlife star shared a rare family picture as they soak up the sun in the Algarve.
View this post on Instagram
The Byrne family stepped out for a meal at the Uruguayan-inspired Parrilla Natural Restaurant in the scenic Almancil area.
Proud dad Nicky simply captioned the shot: "Family."
15-year-old twins Jay and Rocco look all grown up as they stand shoulder to shoulder with their dad for the evening meal. While little Gia is as adorable as ever in her fashion-forward look.
It comes after the family were evacuated from their hotel as wildfire spread in the country.
According to the Mail Online, the couple was enjoying the trip along with Georgina's father, former Taoiseach Bertie Ahern and sister, author, Cecelia Ahern.
The whole family is staying at an exclusive Quinta da Lago resort in The Algarve.
Nicky and his father-in-law Bertie were said to have been enjoying some drinks in a local pub when they were informed they must evacuate.
The Quinta Do Lago resort issued a statement earlier in the week confirming the evacuation of some guests.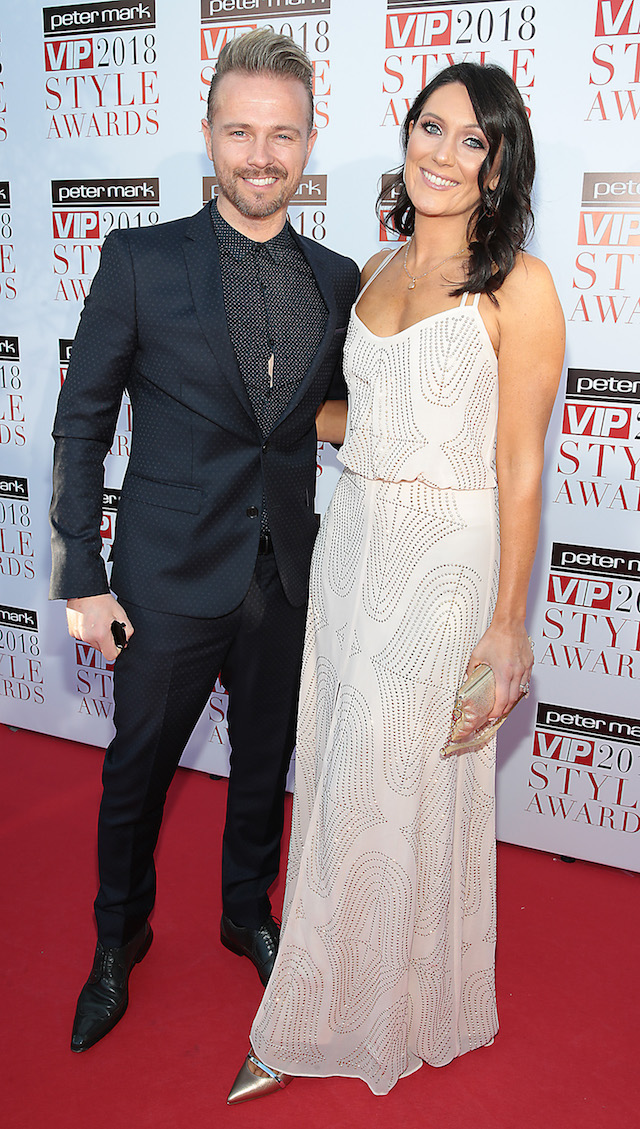 "Following the fire situation in Quinta do Lago, the management of the Quinta do Lago Group would like to reassure all its residents that it is closely monitoring the situation with the competent authorities that are acting onsite."
"Some of the most critical areas close to the fire have been evacuated, as a precaution. We have also decided to close our golf courses, sports facilities and our outlets to ensure the wellbeing of our residents and guests."
"We would also like to appeal to the entire community to remain calm, keep updated as local authorities are working hard on the ground. Keep safe."