Niall Horan has joined a whole host of musical celebrities in reading Mean Tweets on Jimmy Kimmel.
If you're not familiar with the concept, Jimmy Kimmel's Celebrities reading Mean Tweets is exactly what it sounds like.
Celebrities in front of the camera are shown some of the worst things people have said about them on Twitter.
It can be funny, awkward and sometimes very harsh.
But it's also very entertaining.
Our very own Niall Horan joined the likes of Pink, Greenday, Meghan Trainor and many more in reading their insults.
Niall's mean tweet is something all his fans will strongly disagree with!
The brief insult, simply reads: "Niall Horan is ugly good night everyone".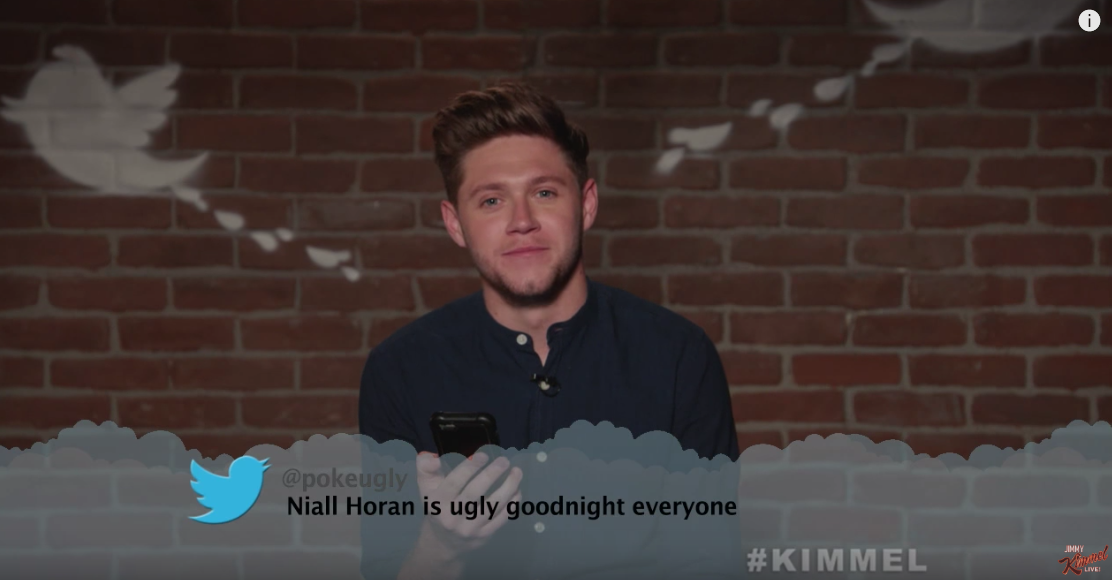 Niall doesn't seem to hurt by the comment, so we're glad he can see the funny side!