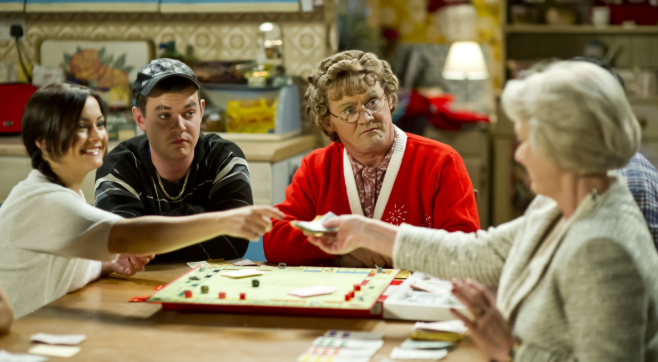 Mrs Brown's Boys star Danny O'Carroll has hit out at a negative review of the show's episode that aired on Christmas day.
The actor, who plays Buster in the hilarious show starring comedian Brendan O'Carroll, replied to a review claiming the show was 'physically painful to sit through.'
I received a message today to say "THANK YOU" because while they were watching Mrs Browns Boys Christmas Special" They heard their autistic child laugh for the first time. Thats the only review I care about… https://t.co/6Czaa8clr7

— Danny O'Carroll (@BbMrsbrownsboys) December 27, 2018
The star shared a sweet story of an autistic child laughing for the first time at the show, leaving fans praising him and the episode for bringing joy to people's lives.
"We have a daughter who is 36yrs old, but mentally 6/7, she loves watching Mrs B B. She always looks forward to the songs and the Christmas Tree plus lights. She laughs but does not understand everything. Thank you to you all" one commented, while another added "I gave my lad the new dvd for Christmas and he's also watched whenever you're on scheduled TV, he laughs his socks off! He can't follow story but it's visually hilarious to him. When you can make people happy it's a gift. Xx"
Did you tune into the show?!