Mrs Brown's Boys star Eilish O'Carroll has spoken out in defense of the show, after former RTE 2FM DJ Gareth O'Callaghan labelled it 'awful.'
The actress, who plays Winnie McGoogan on the popular BBC show, responded to Gareth's comments this week, which branded the show "worse than he could ever have imagined,"
Revealing that she felt it was a 'pity' that the presenter felt that way, the Dancing With The Stars contestant said she 'loves every minute of it.'
"Comedy is a very selective thing, it's a personal thing. There's no in between with Mrs. Brown – you either love it or hate it. There's no, 'Oh, I could take it or leave it', Eilish told the Irish Sunday Mirror
"Given that, we still got over 650,000 views on Christmas Day. It's holding its position after all these years and I hope it still does.
"It's my bread and butter. I love every minute of it and it's great to be in an environment where you make people feel good and laugh.
"You feed off that wonderful energy and I feel very humbled and privileged to be in that position and to be part of this."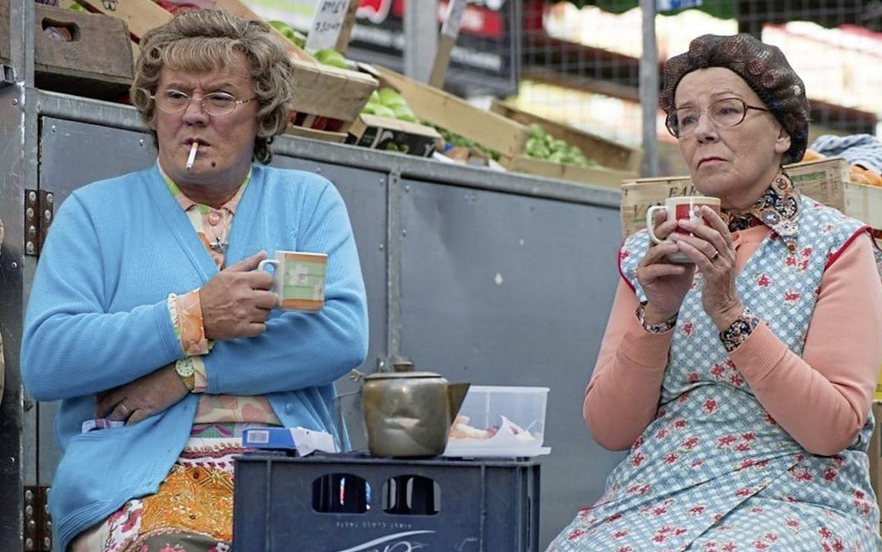 The 67-year-old is preparing for another week on the dancefloor with dance partner Ryan McShane, and says it's a 'wonderful experience.'
"We're rehearsing every day, then there are interviews and I'm trying to psych myself up not to be nervous, just to get in there and embrace the whole joy of it.
"It's a wonderful experience, I'm loving every minute of it."