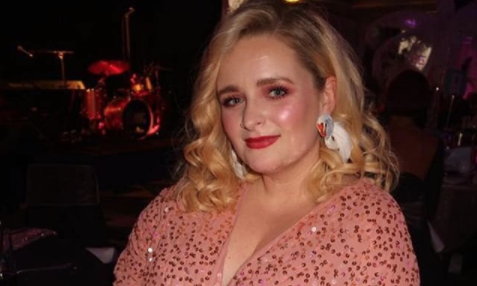 Louise McSharry has announced she will be taking over a new role on RTE 2FM.
The radio star will be starting a new show this week, that will air Monday to Friday from 10am to 1pm on 2Fm.
Louise, who is expecting her second baby this year, revealed that she will anchoring the slot from now until she goes on maternity leave in May.

Dancing With The Stars host Jennifer Zamparelli, who recently revealed she would be leaving her breakfast show with Bernard O'Shea and Keith Walsh, will then be taking over from Louise to begin her own brand new show.
Hello. From tomorrow until I go on maternity leave in May, I'll be on @RTE2fm from 10-1, Monday to Friday ahead of @JenniferMaguire starting her new show in that slot in June. Looking forward to talking to you then.

— Louise McSharry (@louisemcsharry) March 18, 2019
Speaking of her new show, which kicks off June 10th, Jen said, "I'm delighted to have this opportunity and even though I'll miss my pals Breakfast Republic, I will still be popping in to distract them and sabotage their show on a daily basis.
"I may not be on the breakfast show anymore, but the deal is I still have to get them coffee every morning," she laughed.
"I'm thrilled for the opportunity, thrilled to do something different and thrilled to be getting up slightly later than stupid o'clock every morning."
We can't wait to hear Louise back on the airwaves!