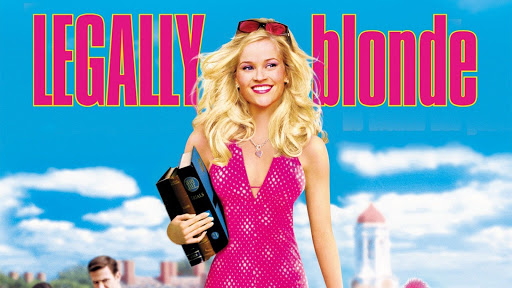 Legally Blonde is a firm favourite when it comes to Chick Flicks of the early 00's.
While Reese Witherspoon's brilliant portrayal of Elle Woods is one of the most memorable parts of the film, anyone who's a fan of it will also be a big fan of Bruiser, Elle's gorgeous dog.
With the musical version set to come to The Bord Gais this year, producers are on the lookout for an Irish dog to take part.
Fans will remember that Elle's friend Paulette takes ownership of her lovable pouch after a bad breakup, which is exactly what they need for the show.
They're looking for a Bulldog who is responsive and has a good temperament to play the dog in the show.
In the callout they state: "We are preferably looking for a Bull Dog as in the film, but we are certainly open too other like breeds. So long as they're NOT cute and cuddly, in fact, the Uglier the better!"
The list of requirements is as follows…
• A British Bulldog – First and foremost we are looking for a British Bulldog as appeared in the Film. We are open to other breeds, but they need be bullish and robust. Cute and fluffy is NOT what we are looking for.
• Temperament – If your dog is relaxed, laid back, good with people and enjoys a good fuss, we would love to hear from you.
• Responsive to Commands – does your dog respond to 'come here', 'sit' and doesn't just wander off doing its own thing? Then they could be exactly what we're looking for. We do not expect 'Rufus' to perform tricks.
• Tricks – if your lovable brute has any, we would love to see them. They have 5 minutes to show us what they've got. If their skills are good enough we could end up using them in the show!
• Experience – Although absolutely not essential, if your dog has some form of stage experience it will be a huge bonus. Even the most confident of dogs can suddenly be affected by the lights, the band and the huge round of applause they are bound to receive on their big entrance!
If you think your pet pooch has what it takes to be part of the show from 5-10 March – then here's how to apply:
Email legallyblondedogauditions@gmail.com please place DUBLIN AUDITIONS in the subject title with the following:
• Your full name, address and contact number.
• Photo of your dog along with your dog's name, breed and brief description.
If you are successful in your application for an audition place you will be notified by email and allocated a time slot for auditions on 8 February in Dublin.
Do you know a pet who would be perfect for this?