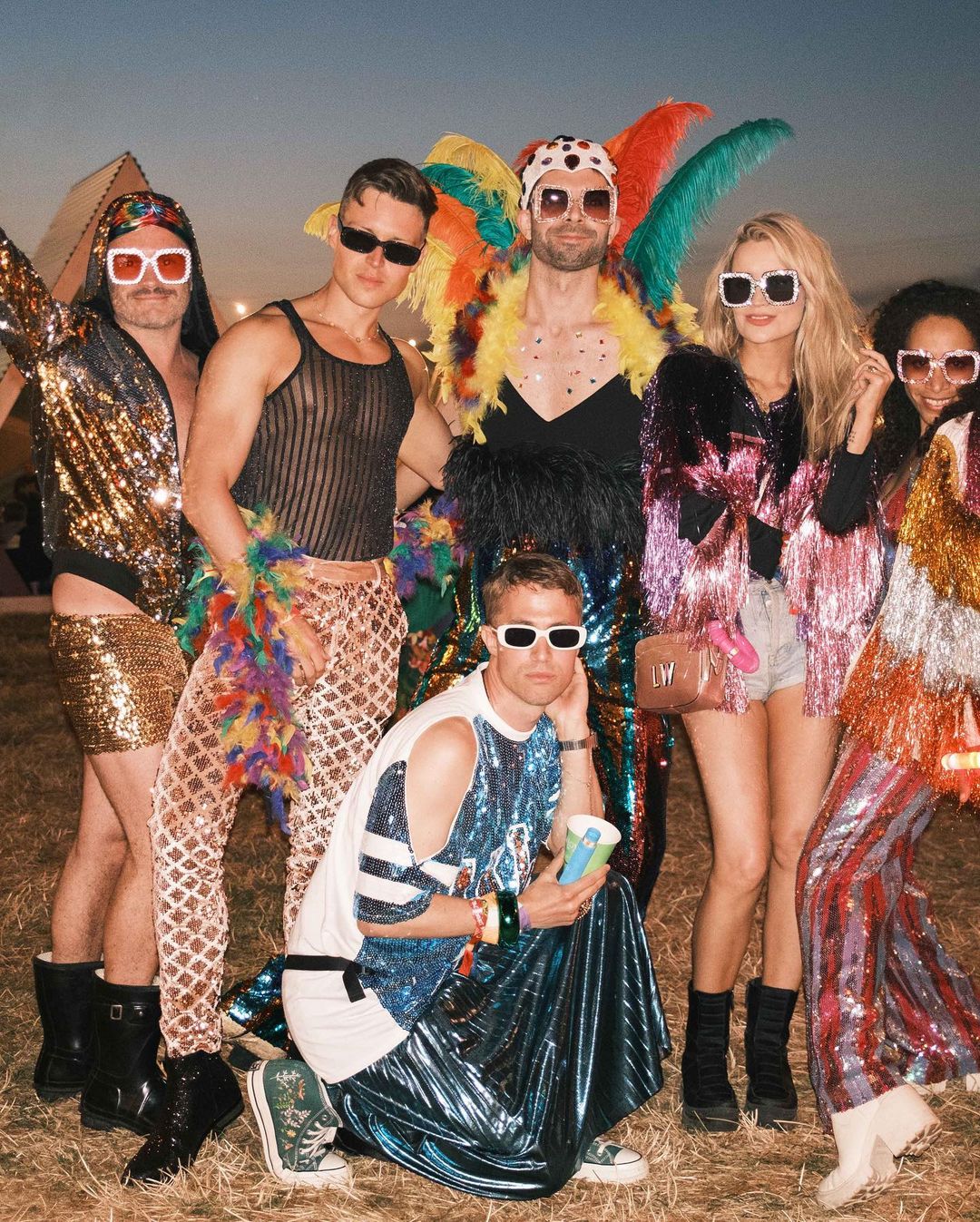 One of the world's most iconic music festivals took place over the weekend with thousands of people descending on Glastonbury.
The Irish contingent was strong at the festival with the likes of Laura Whitmore and Vogue Williams partying the weekend away.
Laura, who is known for her unique style, put her best foot forward when it came to Glasto style.
She opted for a pair of denim shorts and a band tee which is the perfect "It Girl" look for the English festival. To add some glam, she added a tiered tinsel jacket which was multicoloured.
View this post on Instagram

She carried her bits in a monogrammed bag. She was in the crowd for Elton John's last performance in the UK so she obviously had to pay tribute to the man himself.
The presenter added a pair of bejewelled oversized sunglasses. Very Elton!
"I'm still standing! What a privilege to watch @eltonjohn last night and make it on screen for pinball wizard. Witnessed a little bit of music history! Thank you @glastofest," she captioned the series of pictures she shared on social media.
Meanwhile, Vogue was joined by her husband Spencer Matthews.
View this post on Instagram

The pair went for a relaxed look in t-shirts and oversized sunglasses as they listened to some of the biggest acts from around the world.
"Glasto you were a blast," Spencer captioned pictures of the happy couple as they enjoyed the atmosphere.
Dermot Kennedy was one of the performers over the weekend and he shared how happy he was to be involved in the festival.
"Glastonbury, thank you so much for showing up like that for me today," he wrote alongside a picture of himself on the Glastonbury stage.
View this post on Instagram

"The last three days have been insane. The two biggest headline shows I've ever done, straight into Glastonbury this afternoon on no sleep.
"We've been on the road since February, and some of the shows we've gotten to do have been so incredible, in some of the best venues in the world. This will all sink in in a while. I'm about to lie down for a week straight. Please know that I love ya."