In the time since Caroline Flack's tragic death many celebrities have been doing their bit to promote the #bekind hashtag, as well as raising money for mental health charities.
Today Laura Whitmore promoted designer Hasan and their choice to re-release a dress worn by Caroline at the National Television Awards in 2019.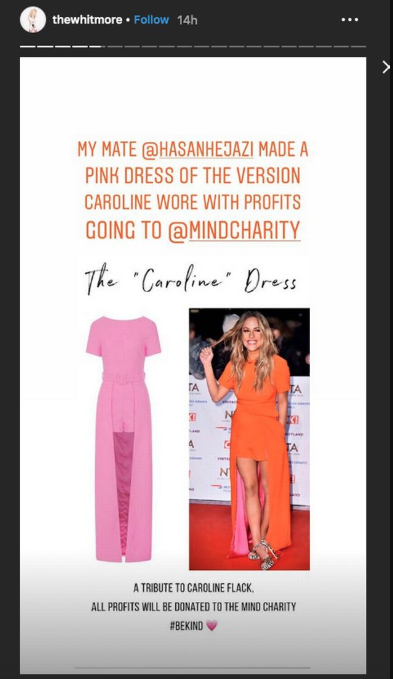 The original dress was orange, and it has been re-released by the brand in pink. For those that buy the £250  dress, £100 will go towards the mental health charity, Mind.
The brand announced;
"Due to it's popularity we have released this new colour in pink for Caroline and to raise money for the Mind charity. Pink is a colour that symbolises love, compassion, playfulness and most importantly kindness."
Laura bought one of the dresses herself as well as sharing to social media to promote this good cause.