This week Kian Egan paid a romantic tribute to his wife Jodi as they celebrated their 13th wedding anniversary.
Marking the occasion on social media the Westlife star shared an unseen snap of his wife from their big day captioned; "Happy Anniversary to my amazing wife @jodialbert we have been married now for 13 years and it has been the best 13 years of my life."
"We have had our challenges and sadness along the way but we came though it all with our love. I love you so much xxxx #bestwifeever"
At the time the pair kept their wedding incredibly private, rather than marrying here in Ireland, they jetted off to Barbados with friends and family for a relaxed beach wedding.
The wedding was covered exclusively by OK! Magazine back in 2009 and speaking with the mag at the time he revealed they had holidayed there after only a few months of dating and fell in love with Barbados; "We enjoyed the place so much we decided to have our wedding there."
Earlier this year the couple, who share two children together, Koa and Zeke, revealed the the devastating news that they had suffered a miscarriage at nine weeks. Sharing a snap to Instagram from Valentine's Day Jodi said that she was pregnant at the time, and a follower had guessed correctly despite the fact that; "on any other occasion I might have been offended but on this occasion I thought.. ooh she guessed it right, I am and I cannot wait to get to 12 weeks to share our happy news!!!"
Continuing, Jodi shared that they sadly lost the baby at nine weeks pregnant, and that this is her second miscarriage with the last one happening three and a half years ago. This time she said it hit much harder as; " we allowed ourselves to get excited and dream about what the future would look like with a new beautiful little blessing to add to our family."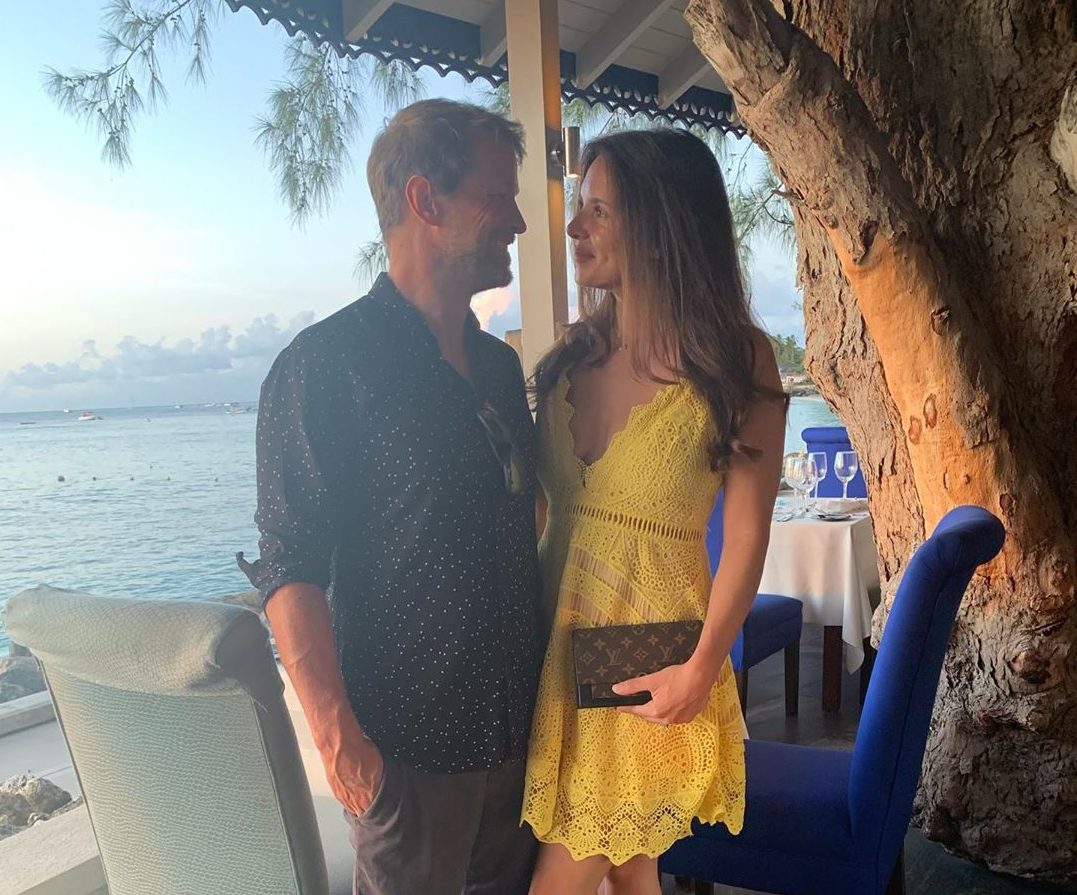 Kian shared the same picture to social media captioned; "I don't really have any words to describe this woman. All I know is I love her with all my heart. She is the strongest person I know. We have been through some heart break recently. A heart break that will never go away."
In her emotional post Jodi said that she felt compelled to share this deeply personal news as she knows how much it can help others going through the same thing; "I know that by talking or posting about it, it can be so helpful for anyone going through this painful loss.. to know that your not alone and although that little baby was never born it still has a huge place in your heart."
"The silence after the D&C procedure is deafening because you are left with so many thoughts and questions that can sometimes never be answered. I have found comfort in reading and listening to women who have been through the same thing and I suppose this is why I'm pushing through my fear and speaking out."
She added; "I think it's part of a positive healing process or maybe it's just for me to remember that it was real and that little baby did exist and was loved so much."