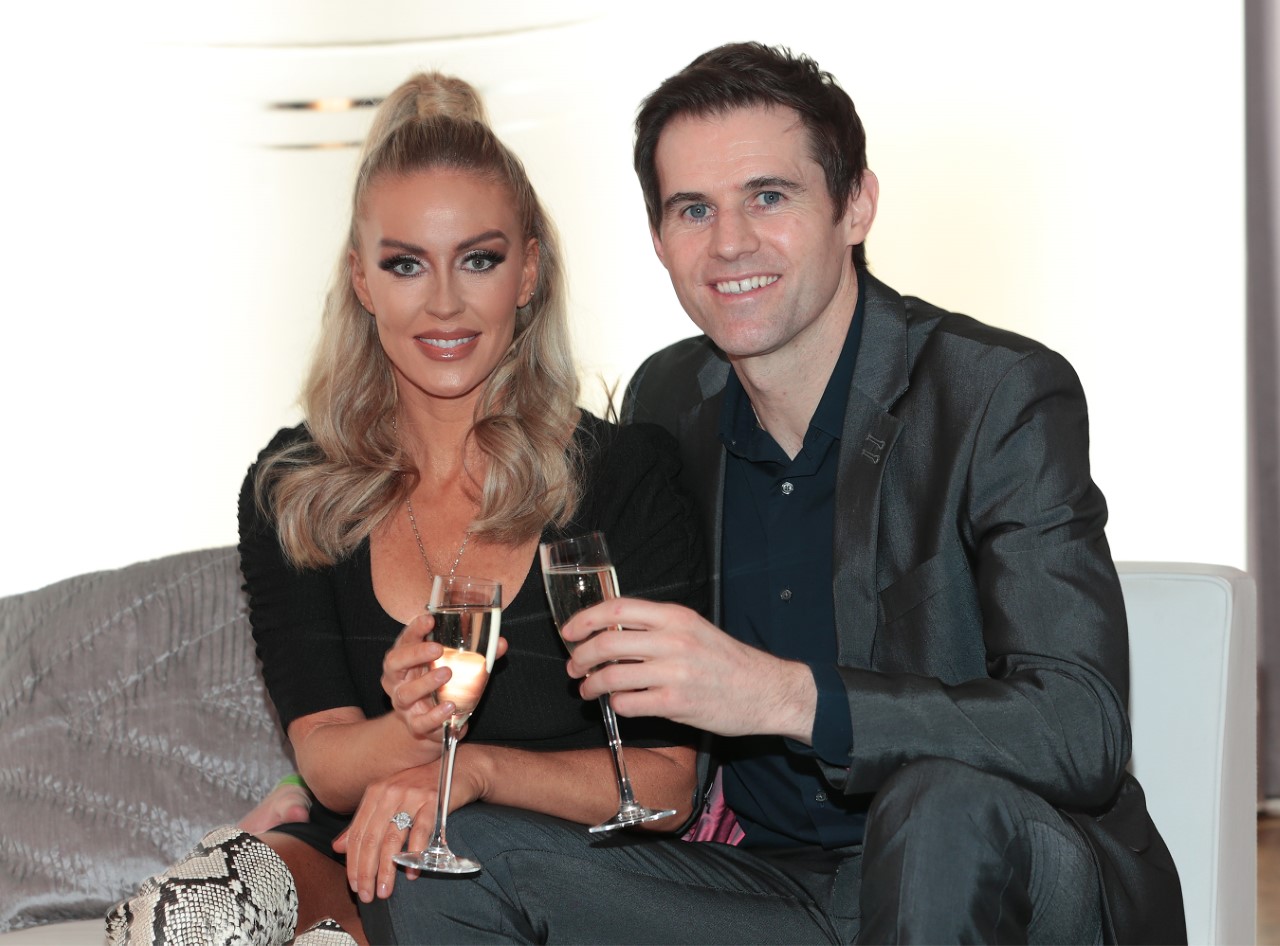 Kevin Kilbane and Brianne Delcourt have shared their newborn daughter's name.
The couple welcomed their second baby just over a month ago on April 29th. The little one joined their blended family of 6. Kevin has two daughters Elsie and Isla from his previous marriage, Brianne has a five-year-old daughter, Gracie and the couple also have one other daughter together, 15-month-old Olivia.
Adding to the house of females, Kevin and Brianne shared that they decided to give their little one an Irish name to honour Kevin's Irish roots. Calling her Keavy Anne, the couple explained how they landed on the unusual name:
"Keavy is obviously named after Kevin and the Anne is named after me too. As soon as we saw her we knew she was definitely a Keavy," they told OK! Magazine.
View this post on Instagram
Adding to that, Kevin said: "I wanted an Irish name with an Irish spelling. Bri wasn't totally against it, but she didn't want to make her child's life more complicated than it needs to be."
They also said that they had a completely different name picked out for their daughter before she arrived.
"We'd been pretty much settled on Emily Ava for more or less six months of the pregnancy and then after the ultrasound, when we got the little still shot, Bri said she was feeling Keavy a lot more."
"It was a joint decision but more so Bri's. It's a beautiful name and we're delighted with it."