Ireland AM presenter Karen Koster took to Instagram to share a sweet snap of herself, her husband and a few friends enjoying some time in Wexford while celebrating the couples eight years of marriage.
Koster captioned the picture, "Celebrating our 8 year wedding anniversary with @nikkimcclaff @jennydoy @johnmcguireqd @foxcoverlandscapingandtrees. Ballymoney 2021 giving Sicily 2013 a run for its money!"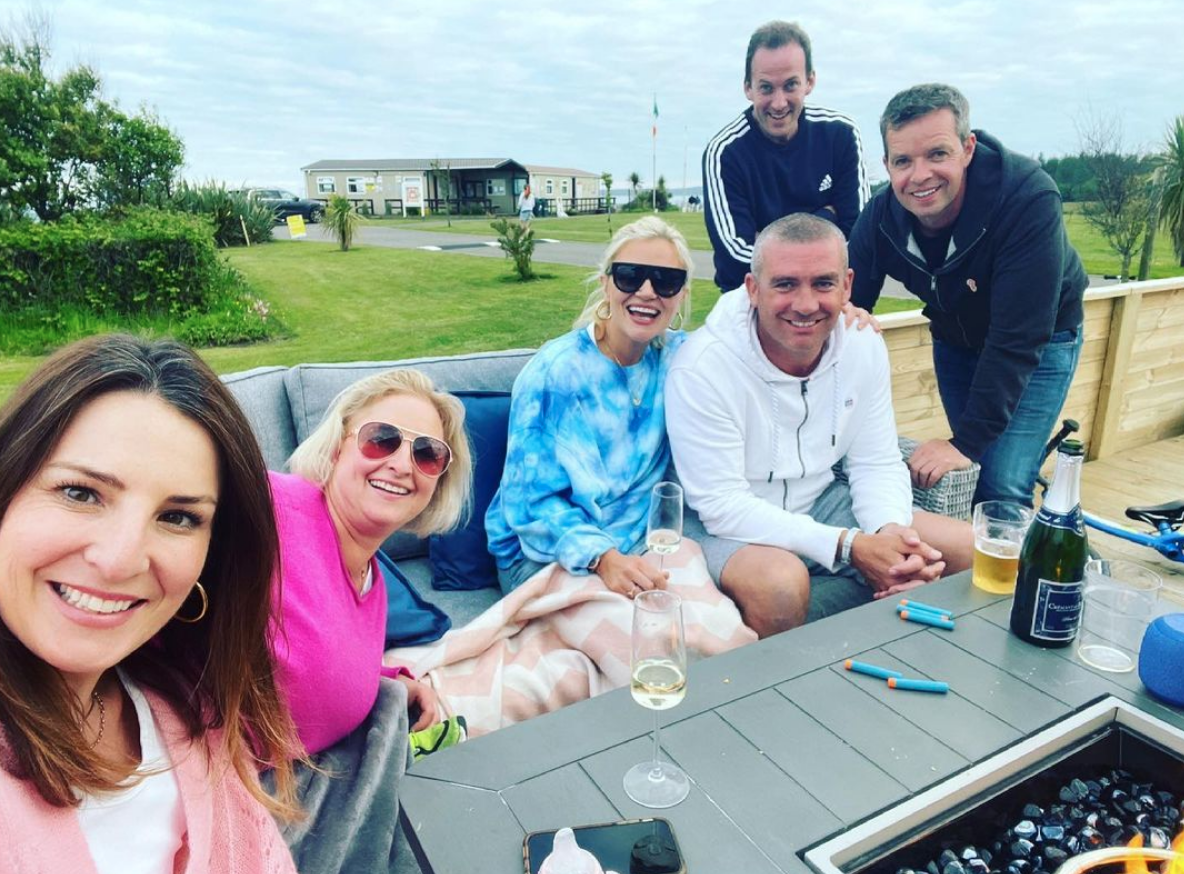 Karen married John McGuire in Sicily in 2013, surrounded by 60 of their closest friends and family before partying the night away in The Grand Hotel Timeo.
At the time Karen told VIP, "It was just brilliant…All the locals and tourists were shouting congratulations at us. It was so lovely.
"If you don't like attention, I wouldn't recommend it, but sure I was loving it. I floated up the street."
The couple have since welcomed three children into the world, six-year-old Finn, five-year-old JJ, and three-year-old Eve.
Karen gushed about her husband in an interview with Daithi O'Se and Blathnaid Treacy in March saying, "I couldn't do my job without him…It's not easy for him, he's getting three young kids out the door."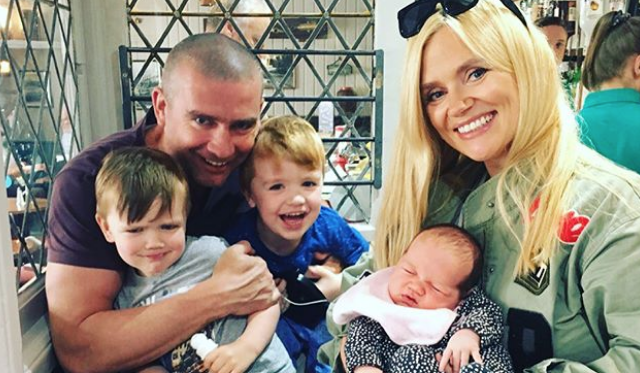 She continued, "He absolutely has his hands full but what has been lovely and what I have noticed him and Eve are best buds. When I'm not in the picture the two of them are best buds, she's a complete daddy's girl they love their time together."
These two are adorable and we wish them a very happy anniversary!