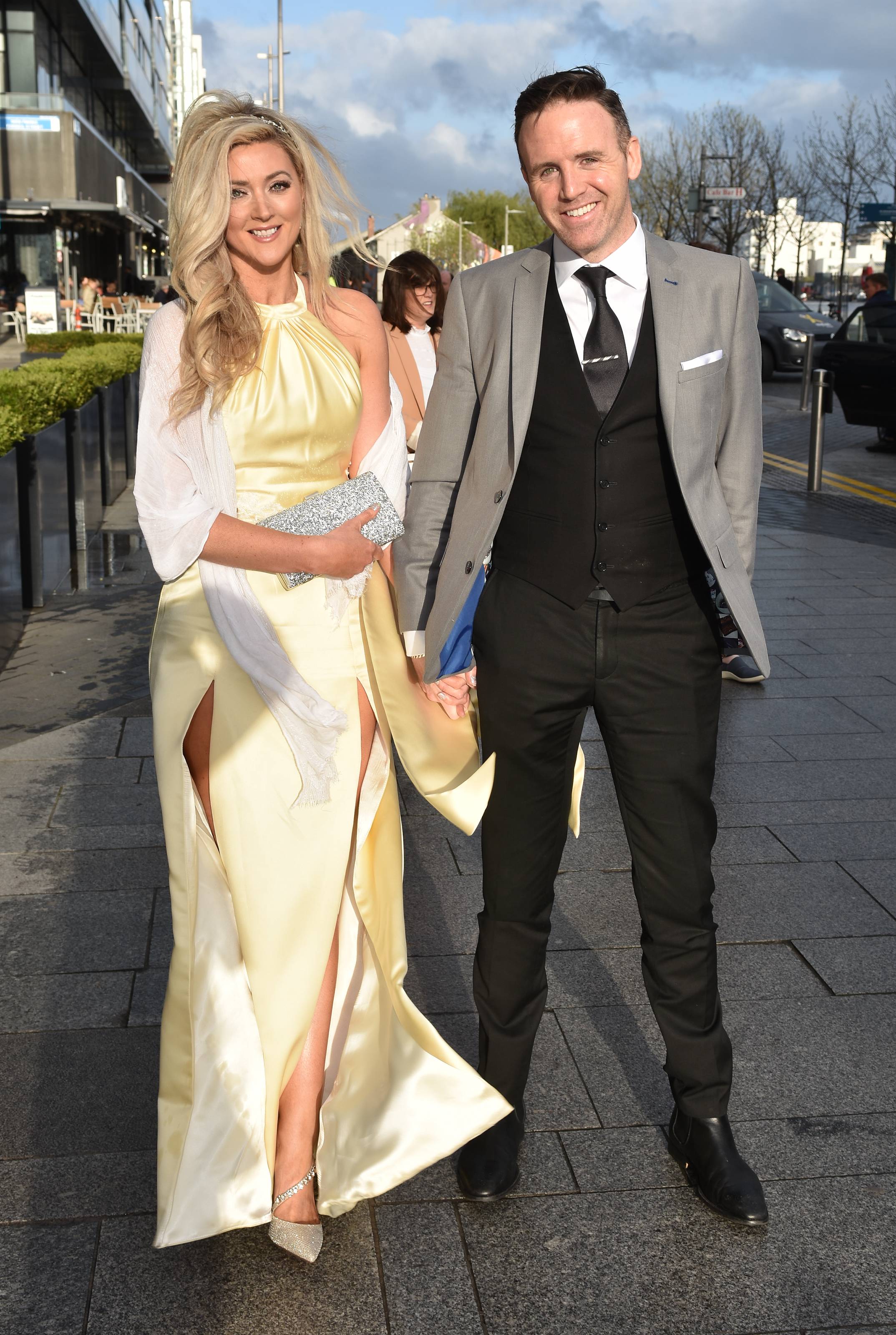 Jenny Dixon has revealed all about her upcoming wedding, and gave us some hints about what to expect from her dress.
The actress and her TD fiancé Tom Neville attended the VIP Style Awards on Friday night, and Jenny revealed that her red carpet look is by her wedding dress designer.
"It's a designer who is making my wedding dress, so she's in collaboration with my wedding dress with another designer," she told VIP Magazine.
"So this is Paula King at Tamem Michael, they're a mother/daughter. We kind of brainstormed. I just liked the idea of lemon, and she did a gorgeous sketch and came up with this!"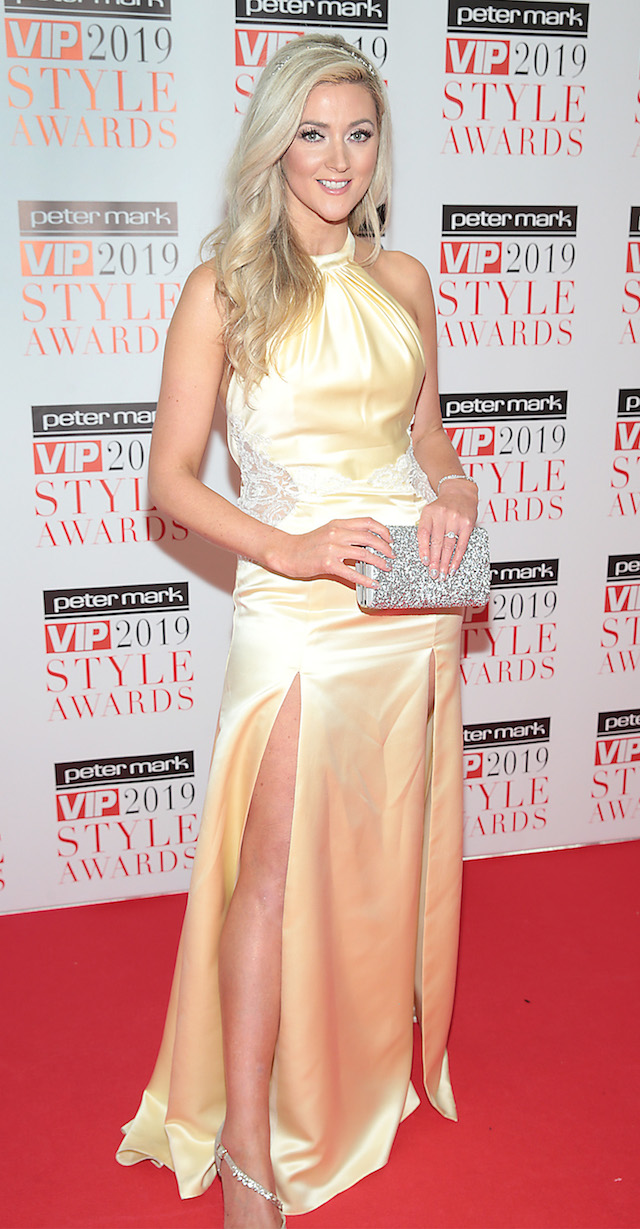 So if this gorgeous summery number is anything to go by, we're sure the wedding gown will be stunning!
"So I took a break for the VIP Style Awards and then I'm back to the wedding dress. So I'm adding all the accessories at the moment, so I have to go and collect them," she added.
Speaking about the last few jobs on the to-do list, she said: "We just posted the invitations so it's all getting very exciting.  We're having it in Powerscourt, we had our menu tasting on Tuesday with my mum and dad, and it was amazing."
"It's getting so real now, even when I go to the church I'm like okay, it's happening! It's actually exactly three months to go!"
The July wedding is set to be a big one, with friends of the couple flying in from all corners.
"I guess, there is a lot of work that goes into it so it keeps me busy. It seems to be a big enough wedding now, we've friends coming in from LA and Tom has friends from the UK coming over."
Jenny bit farewell to her character Kerry Anne in Fair City back in September, and shared her upcoming plans and new projects.
"A film that I did, had it's premiere release a few weeks back, It's called Full Circle. And I did a short comedy as well that's due to come out soon. I've been over to London a little bit too so there's a few things in the pipeline."