Sean O'Brien has sparked romance rumours with his latest snap.
The rugby star shared a stunning photo of himself with Mayo Footballer Sarah Rowe looking glam.
In the photo, the pair are dressed in stunning formal wear, with Sarah opting for a show-stopping red dress and Sean sported a black tuxedo.
He captioned the photo: "Great night with this beaut."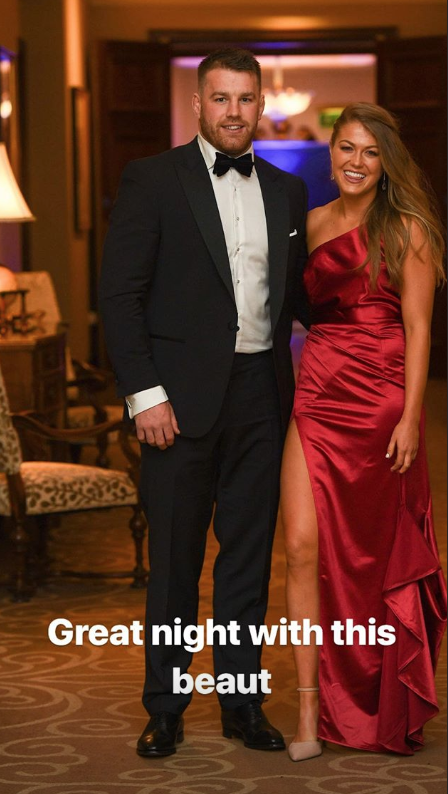 Sarah also shared the photo on her Instagram.
A source even told VIP Magazine that the pair were looking very cosy in a Dublin pub recently.
We must admit they make a stunning couple!