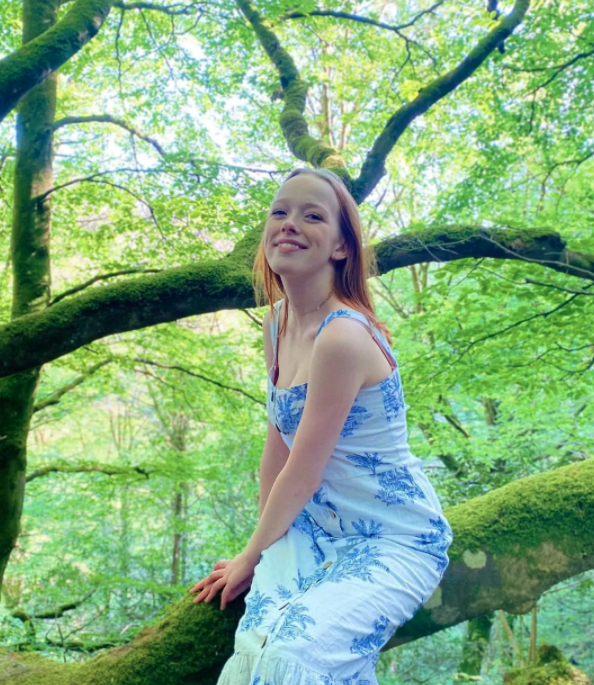 For Amybeth McNulty, appearing in a huge show like Stranger Things is a dream come true. However, the Irish teen, who grew up in Letterkenny in Donegal is no stranger to working in a big Netflix production as she is best known for her role in Netflix show Anne with an E.
It was announced in June that the star would be taking on the role of Vickie on in the much anticipated fourth season of  Stranger Things. Her character will be a 'a cool, fast-talking band nerd who catches the eye of one of our beloved heroes'.
Speaking to The Sunday Times Culture, she shared her excitement at being cast in the show; "I was one of the first people in my friend group to watch the first season of Stranger Things. When I got cast, it came out of the blue. I screamed, cried, and got very excited!"
The actress had been friends with Millie Bobby Brown (who plays Eleven) on Instagram since 2016 but they finally met this year while filming the new season in Atlanta; "She pinched me on the arm and said 'Hi'. I was like 'This has been so long coming!'"
View this post on Instagram
The excitement of her new casting can get pretty overwhelming online, which is why the 19-year-old says she's not spending too much time on social media.
"Since Stranger Things was announced, I stepped back from social media. I like my privacy and want to keep it. I'm enjoying the fact that I can pop on to social media and say 'hi' to everyone, but also take a break and nobody is angry at me for it. I have a very good fanbase and community where they are respectful and understanding. Mental health is a priority."
Though Amybeth feared the pandemic would affect her work as an actor, luckily Stranger Things, and her new movie Black Medicine came at the right time.
"It's just nice to be back working. I'm like, 'I want to act, give it to me."
There's been no official announcement on when Stranger Things 4 lands, but we can't wait to see Amybeth in the show!